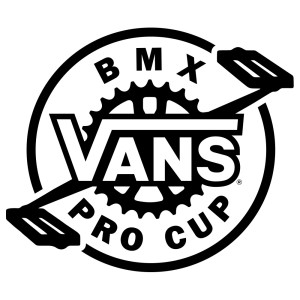 Vans BMX Pro Cup Guadalajara Pro Tour Finalists Decided
 Defending Vans Pro Cup Guadalajara Event Winner Jason Watts Leads Men's Semi-Finals
Local Guadalajara Riders Pabel Marquez and Netzer Parada Advance into Tomorrow's Pro Cup Finals
 Regional Qualifying Advancers Cooper-Ellis, Espinoza and Torres Secure Invites to Series World Championships in Spain this September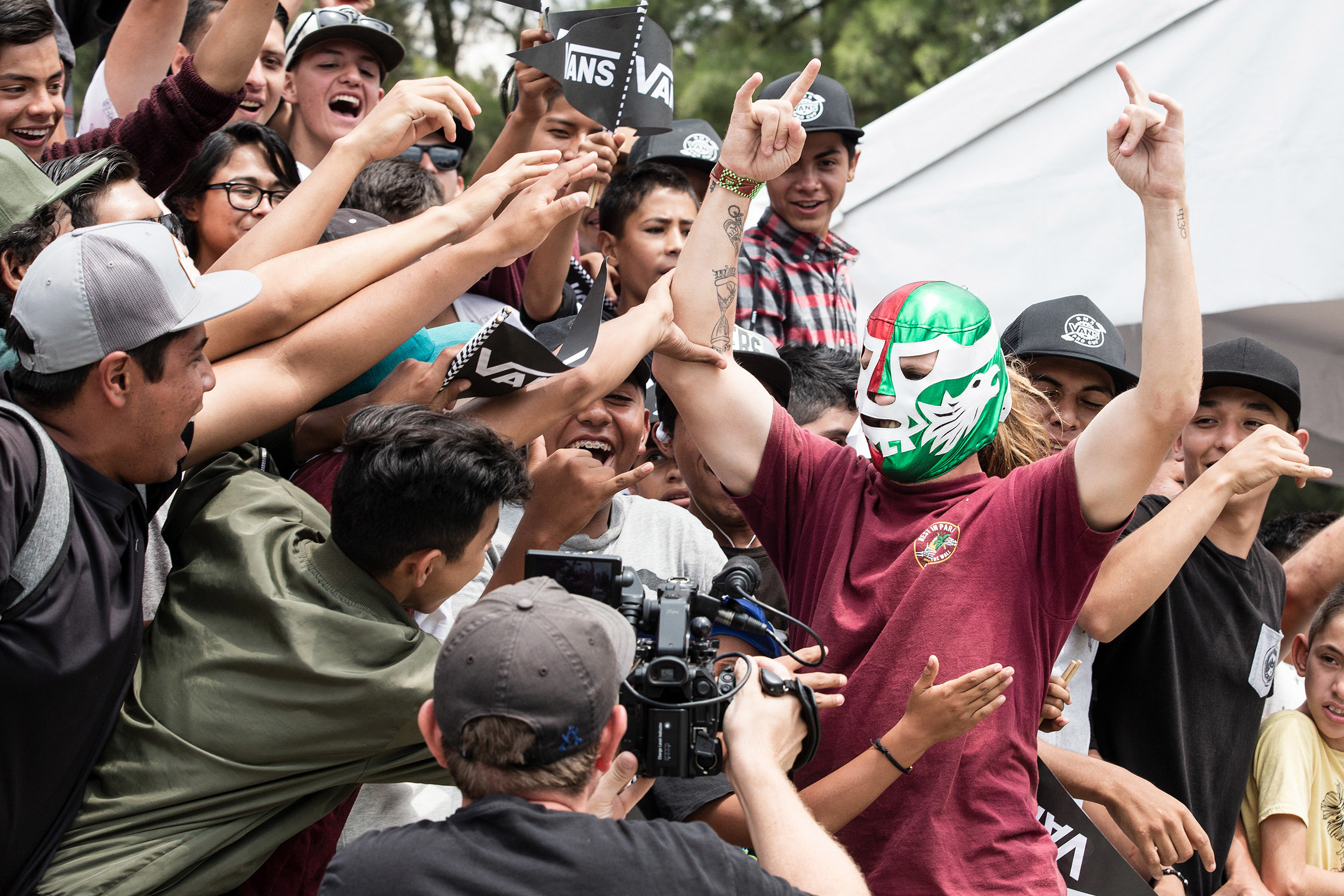 Jason Watts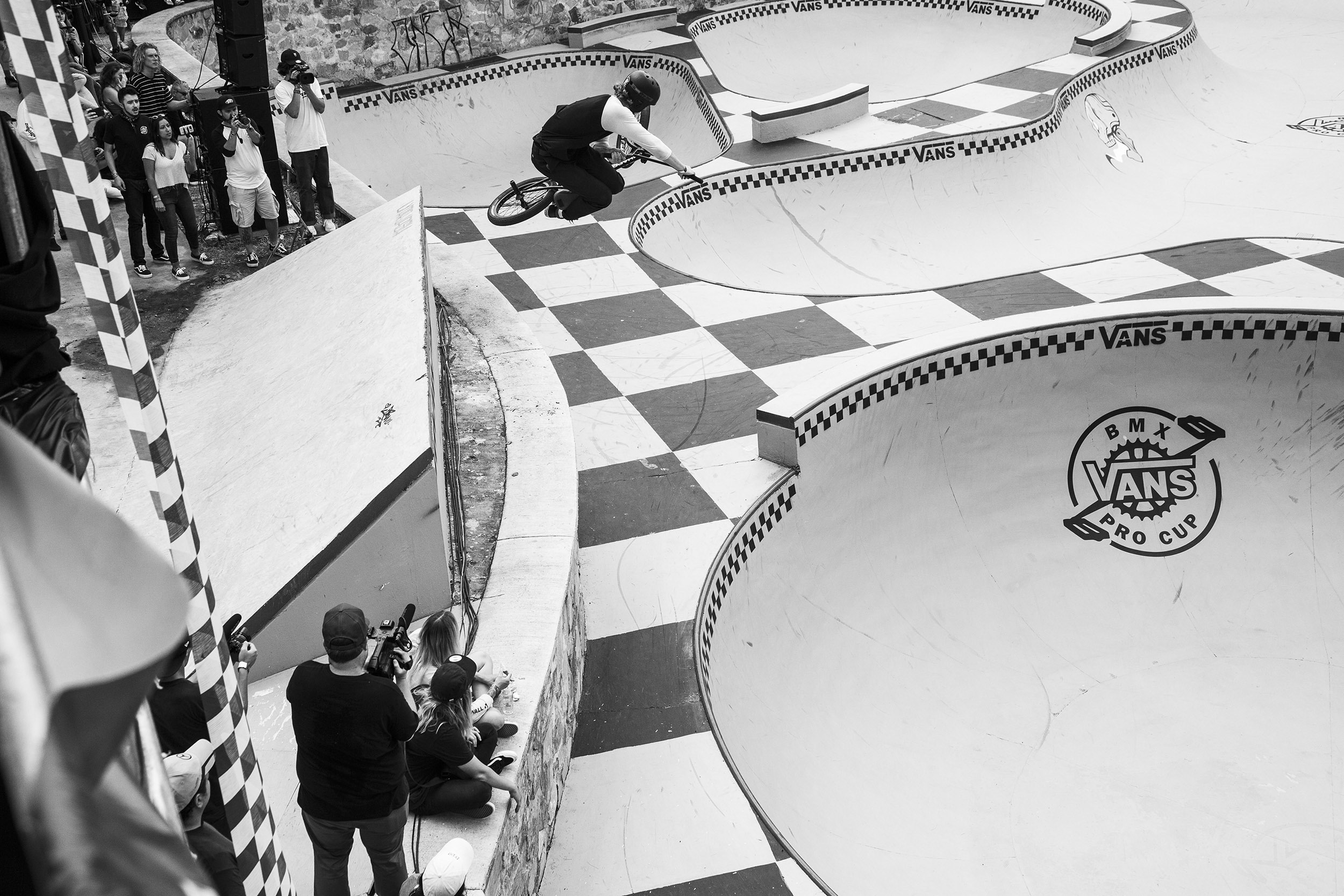 Jamie Cooper-Ellis
Guadalajara, MEXICO (August 25, 2018) – Vans BMX Pro Cup, the world's leading platform for elite BMX park terrain competition, kicked off in Guadalajara, Mexico today for the third Pro Tour stop of the 2018 season to determine the final contenders for tomorrow's men and women's penultimate event. Powering through a hand injury, defending Vans Pro Cup Guadalajara event winner Jason Watts rose to the top of the men's semi-final rounds with his signature manuals and back-to-back tricks to qualify first. USA's Matt Cordova captured the judge's attention by executing massive airs and one-of-a-kind transfers throughout the course to qualify second while 2017 Guadalajara event Best Line award winner Jamie Cooper-Ellis surpassed today's heavy lineup to qualify third, after securing a first-place finish and a World Championship invite in yesterday's regional qualifiers event.
Dominating the women's prelims, Tour Pro Angie Marino's high speed and big airs granted her the first-place qualifying position, followed closely by the women's current series points leader Teresa Azcoaga, who will be battling the 2017 Vans Pro Cup Guadalajara event winner and third place qualifier Nina Buitrago for a third consecutive podium win of the season.
The top nine women from today's semi-final rounds advance to tomorrow's final event and the top ten men's semi-finalists will join the ten current series point leaders tomorrow, August 26, for the third and final stop of the Vans BMX Pro Cup world tour preceding the series' World Championships.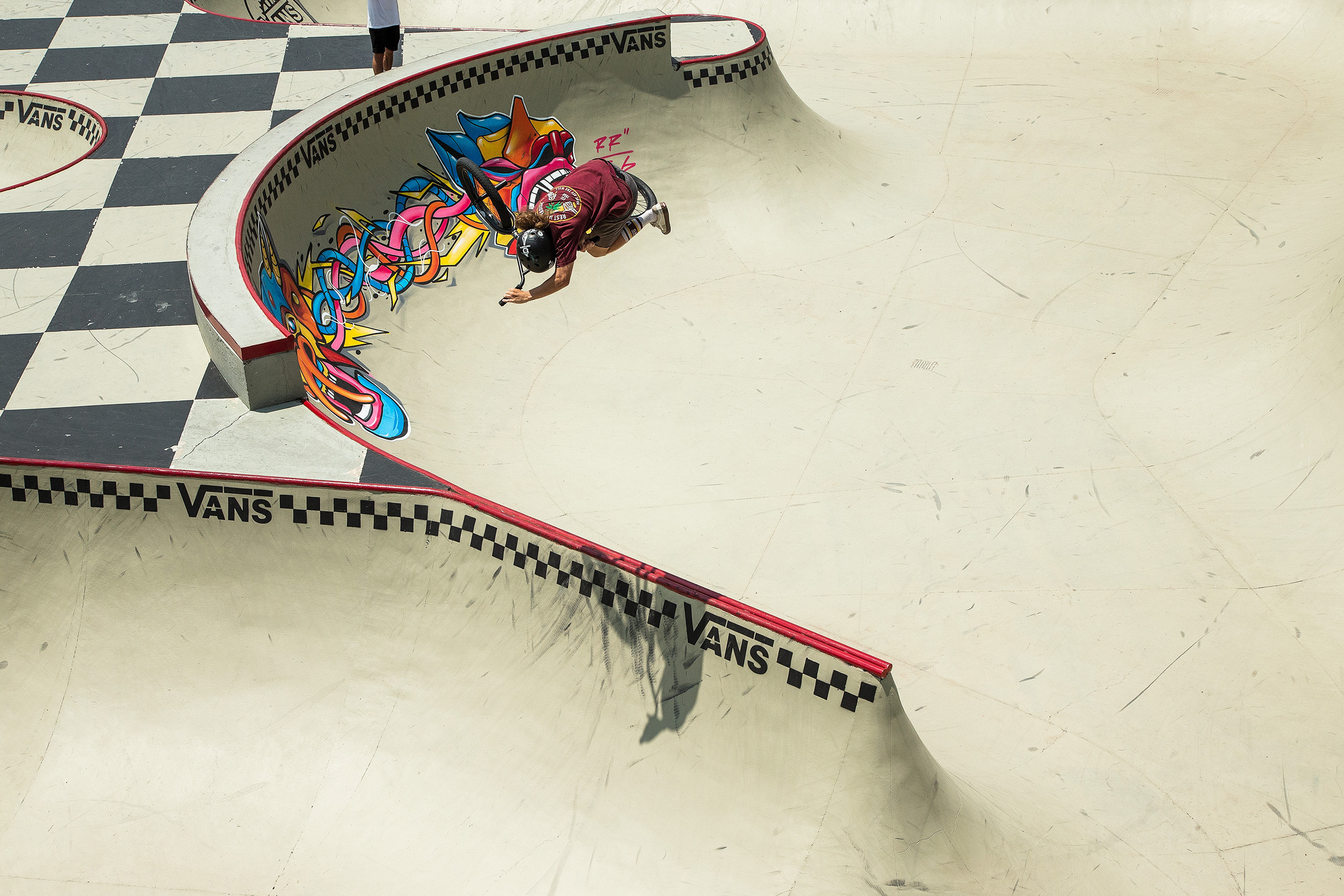 Jason Watts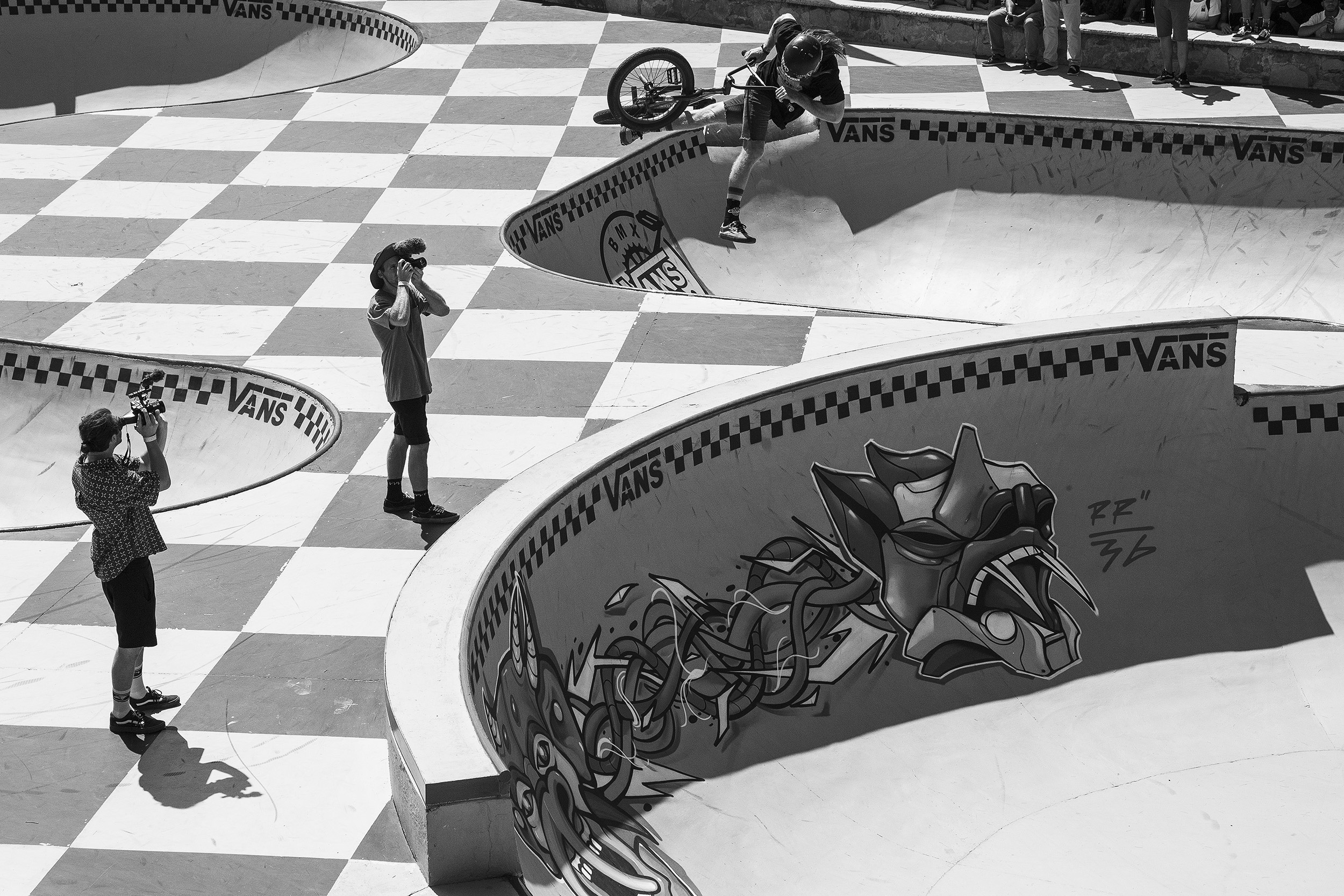 Matt Cordova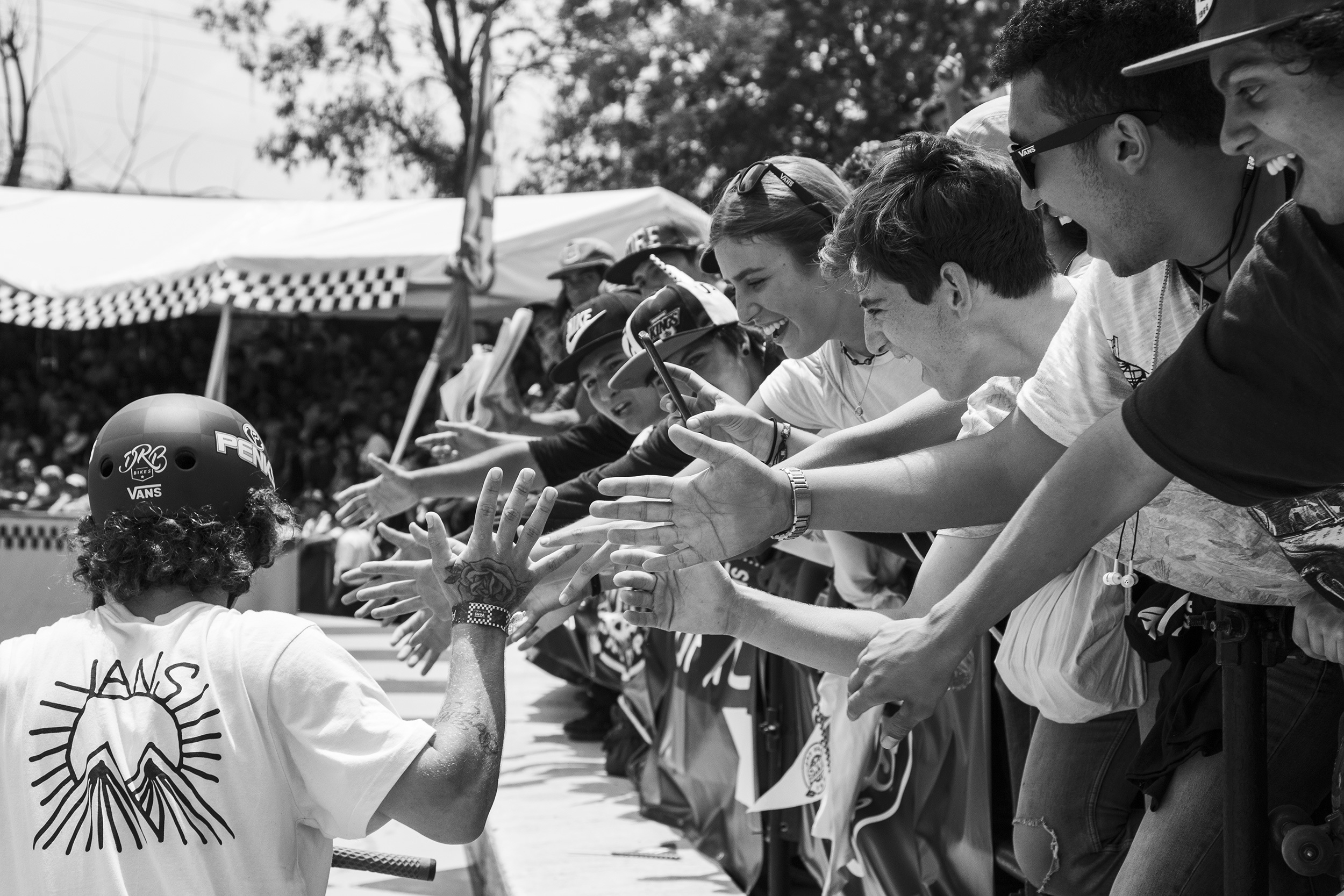 Cauan Madona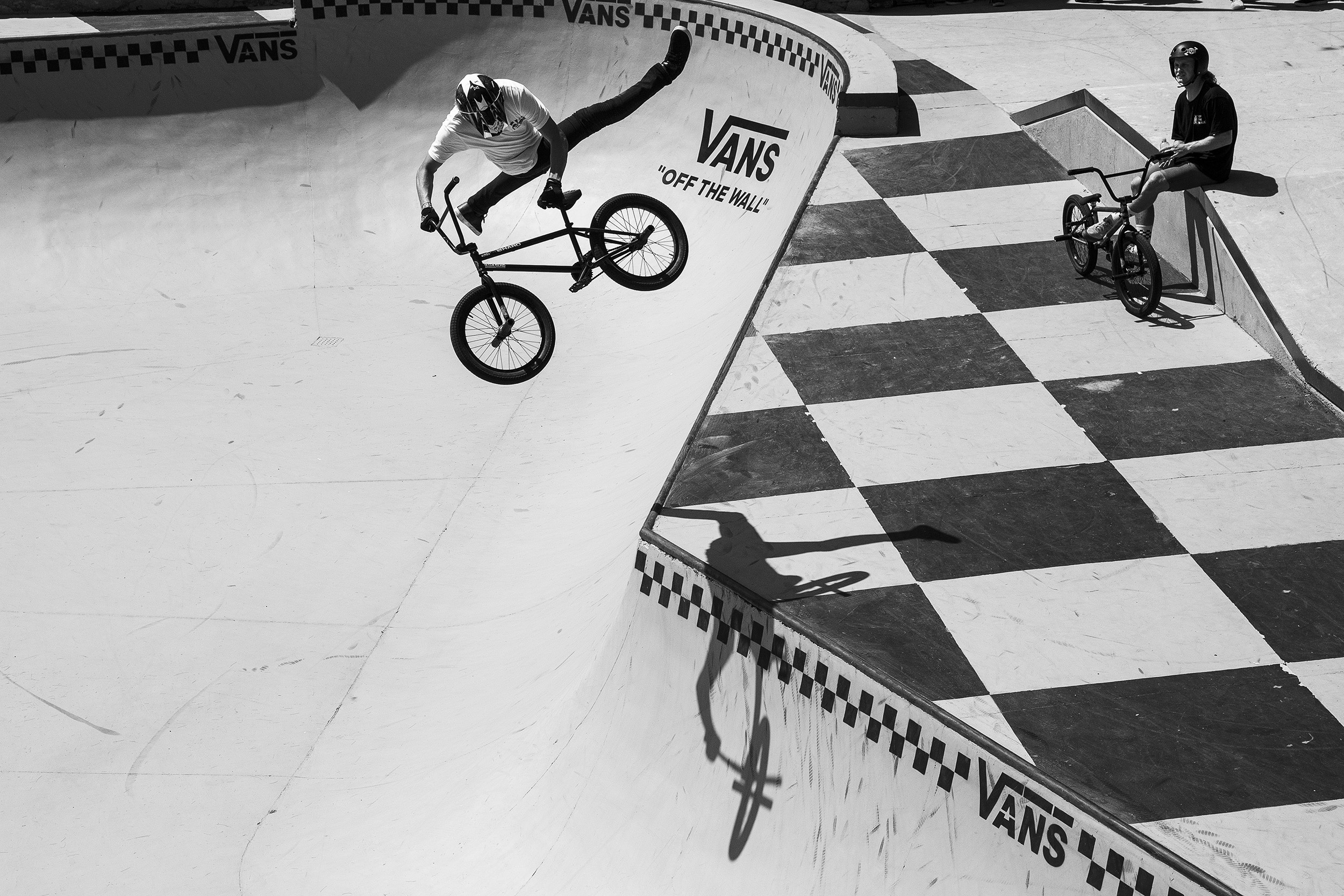 Parker Heath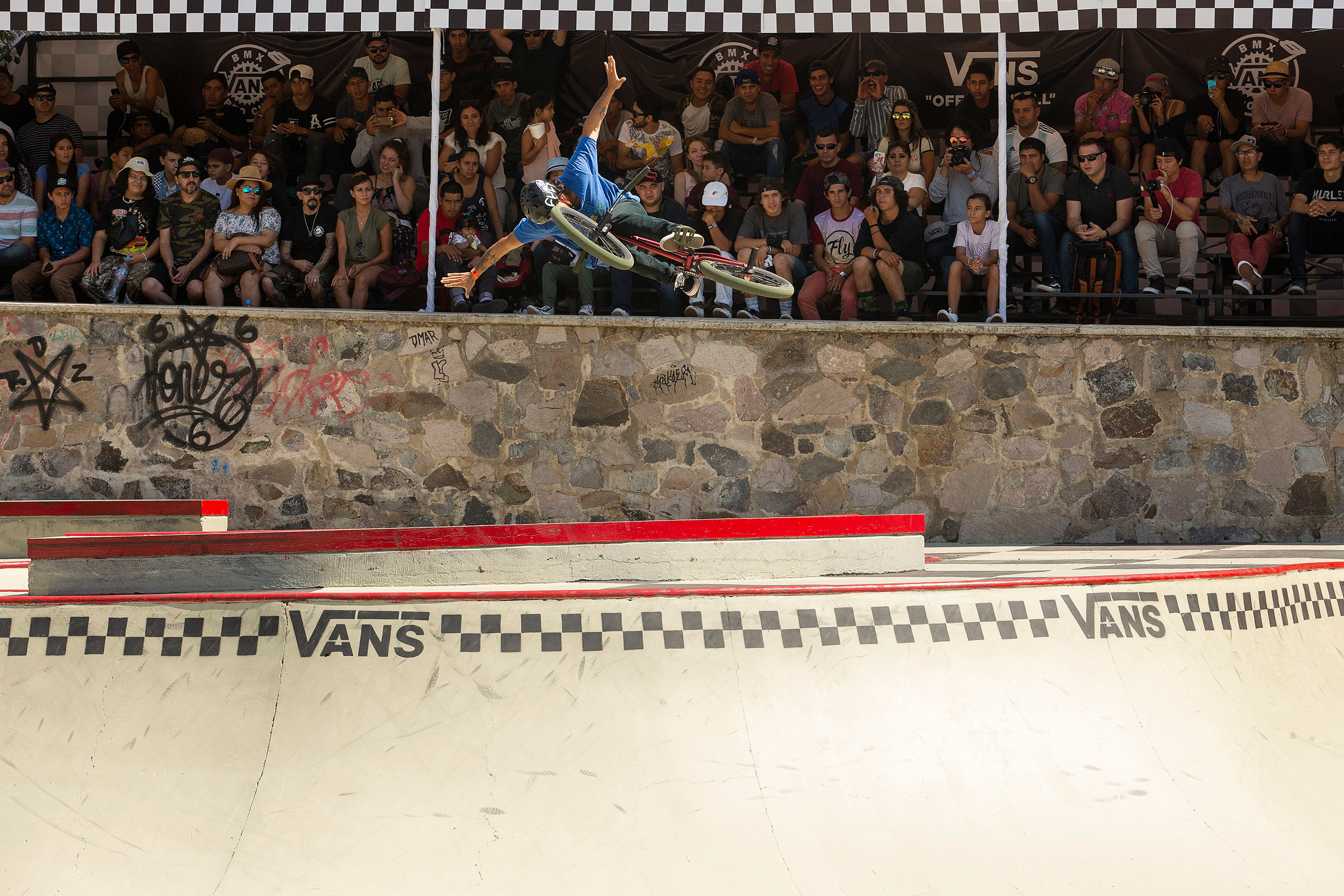 Pabel Marquez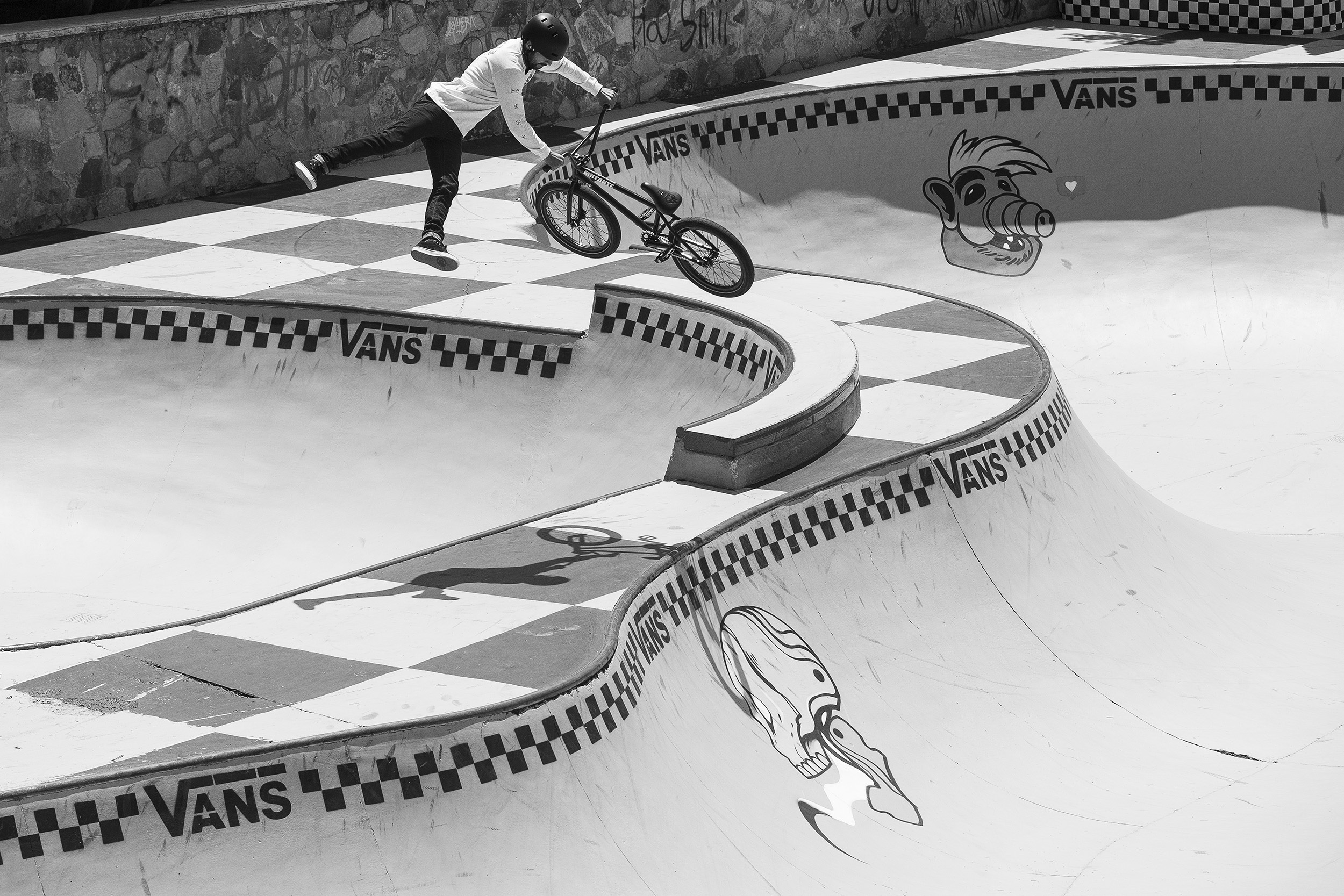 Luis Medina

GUADALAJARA SEMI-FINALS RESULTS
Top 10 Advance to Tomorrow's Pro Tour Finals
Jason Watts

Matt Cordova

Jamie Cooper-Ellis

Cauan Madona

Parker Heath

Pabel Marquez

Netzer Parada

Andres Gatica

Ronnie Napolitan

Corey Bohan

Luis Medina

Daniel Rosales

Jose Torres

Jairo Espinoza

David Peraza

Aaron Simone

Manuel Gatica

Victor Munoz

Michael Mogollon

Anthony Napolitan

Brad Maple
Pro Cup Results: Semi-Final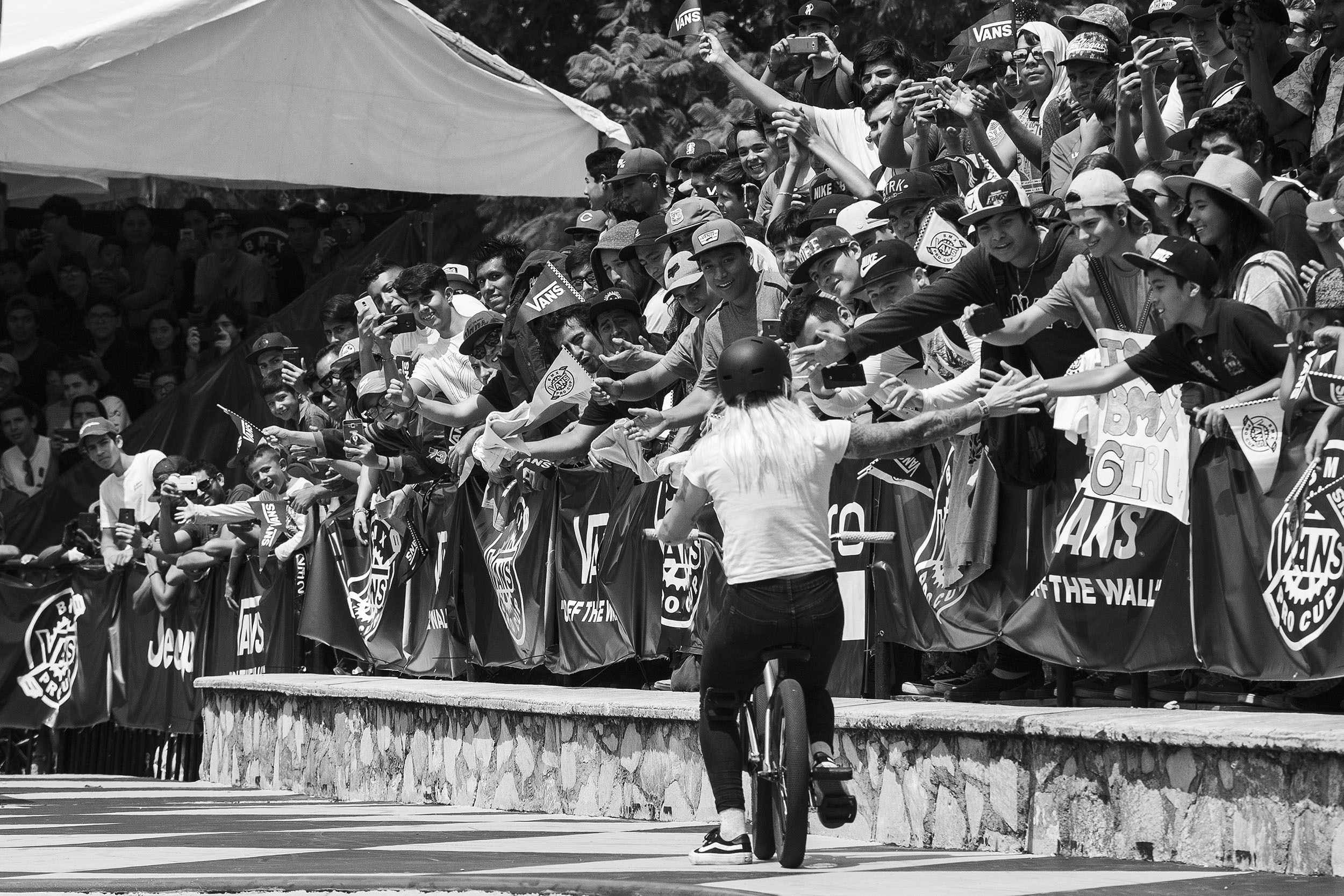 Angie Marino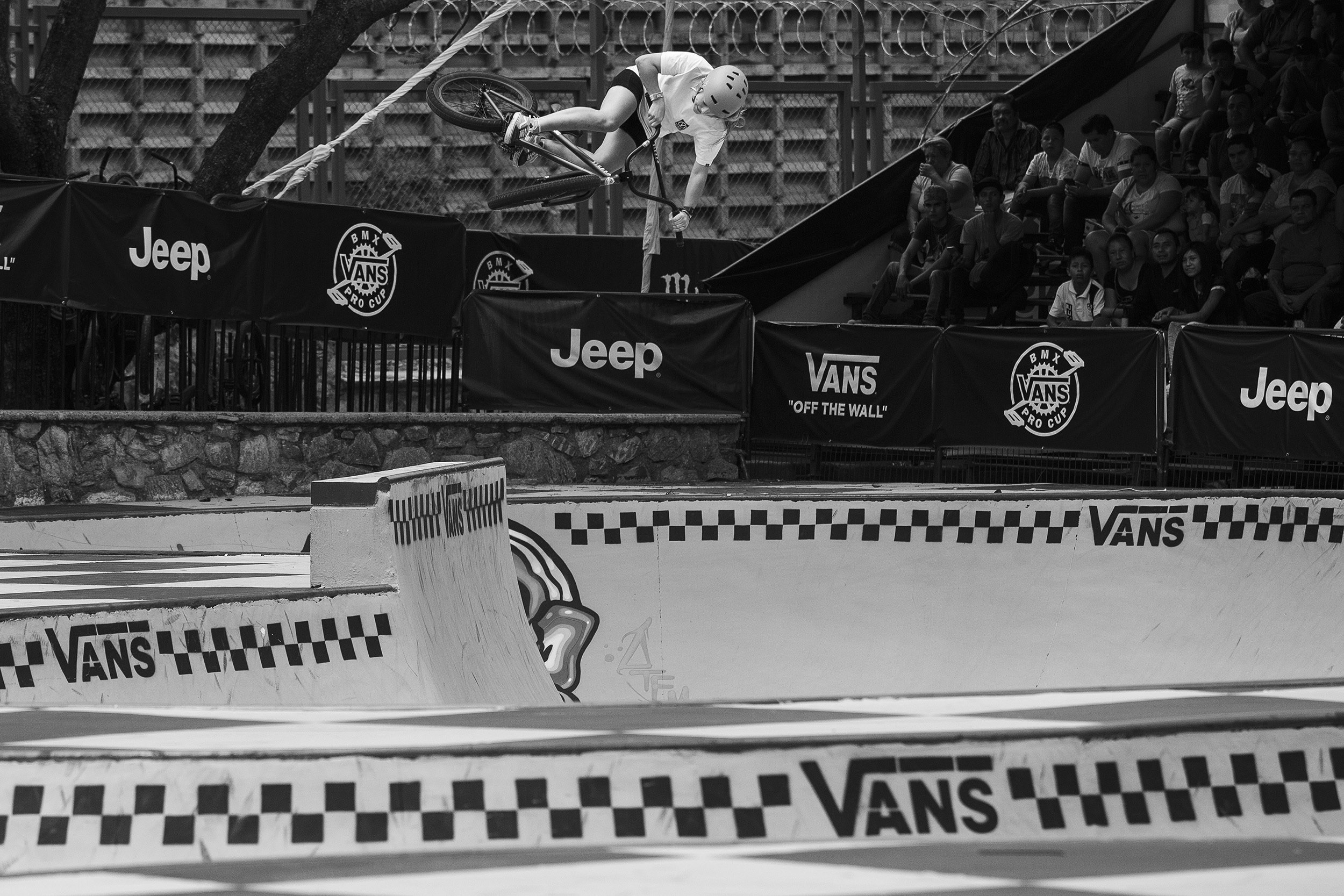 Teresa Azcoaga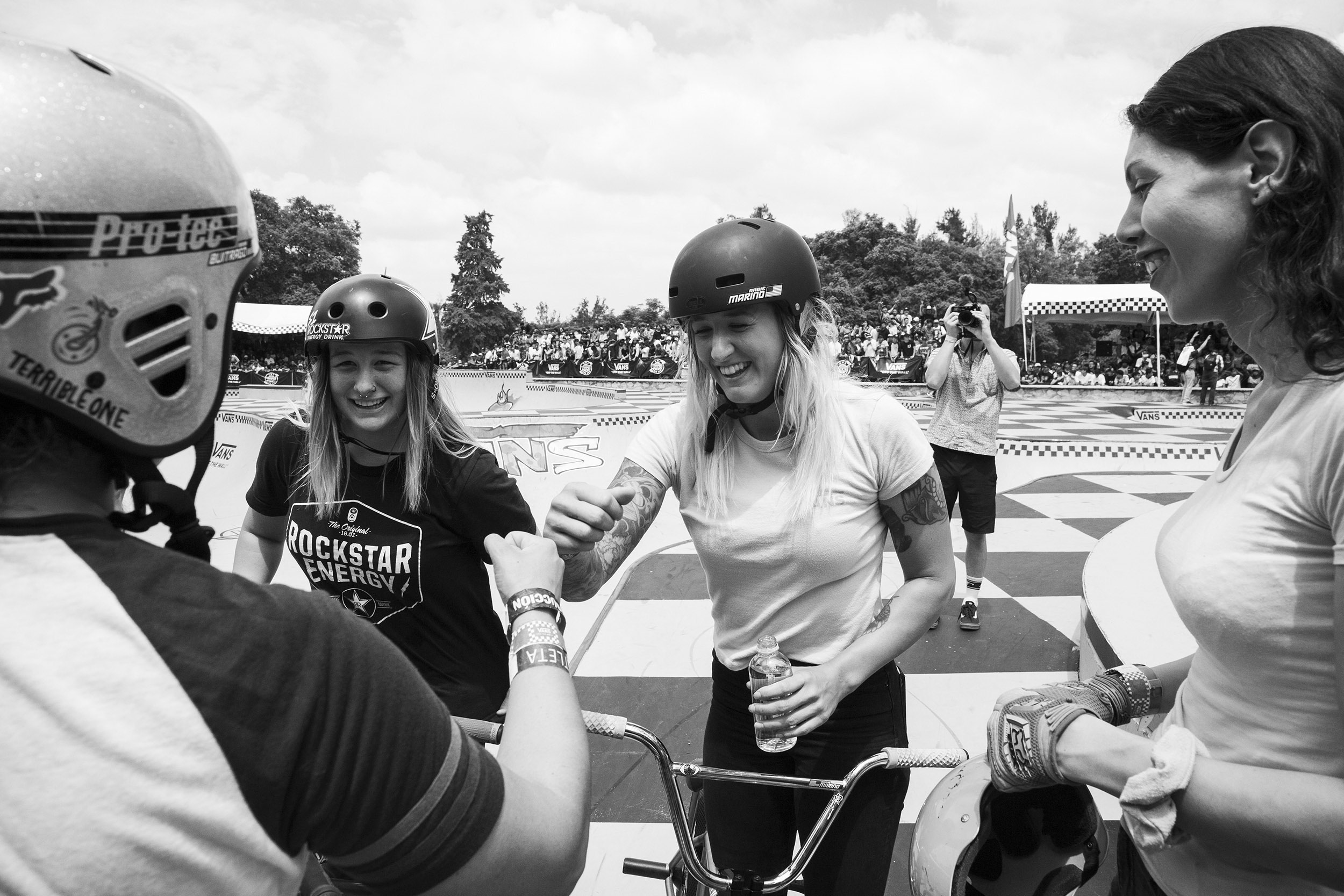 Nina Buitrago, Jesse Gregory, Angie Marino, Tania Torres Reyes


GUADALAJARA SEMI-FINALS WOMEN'S RESULTS

Top 9 Advance to Tomorrow's Pro Tour Finals
Angie Marino

Teresa Azcoaga

Nina Buitrago

Jesse Gregory

Macarena Perez

Margarita Valenzuela Meraz

Michelle Gomez

Dayana Lopez

Tania Torres Reyes

Wendy Lara

Ariana Montoya

Nidia Mena

Luciana Rougier
Women's Results: Semi-Final
TOP VANS BMX PRO CUP SERIES POINTS LEADERS
Pre-seeded to Tomorrow's Pro Tour Finals
Larry Edgar               USA
Dennis Enarson        USA
Alex Hiam                 AUS
Sergio Layos             ESP
Kevin Peraza            USA
Boyd Hilder               AUS
Corey Walsh             CAN
Matty Cranmer          USA
Gary Young              USA
Kris Fox                    USA


REGIONAL QUALIFIER MEXICO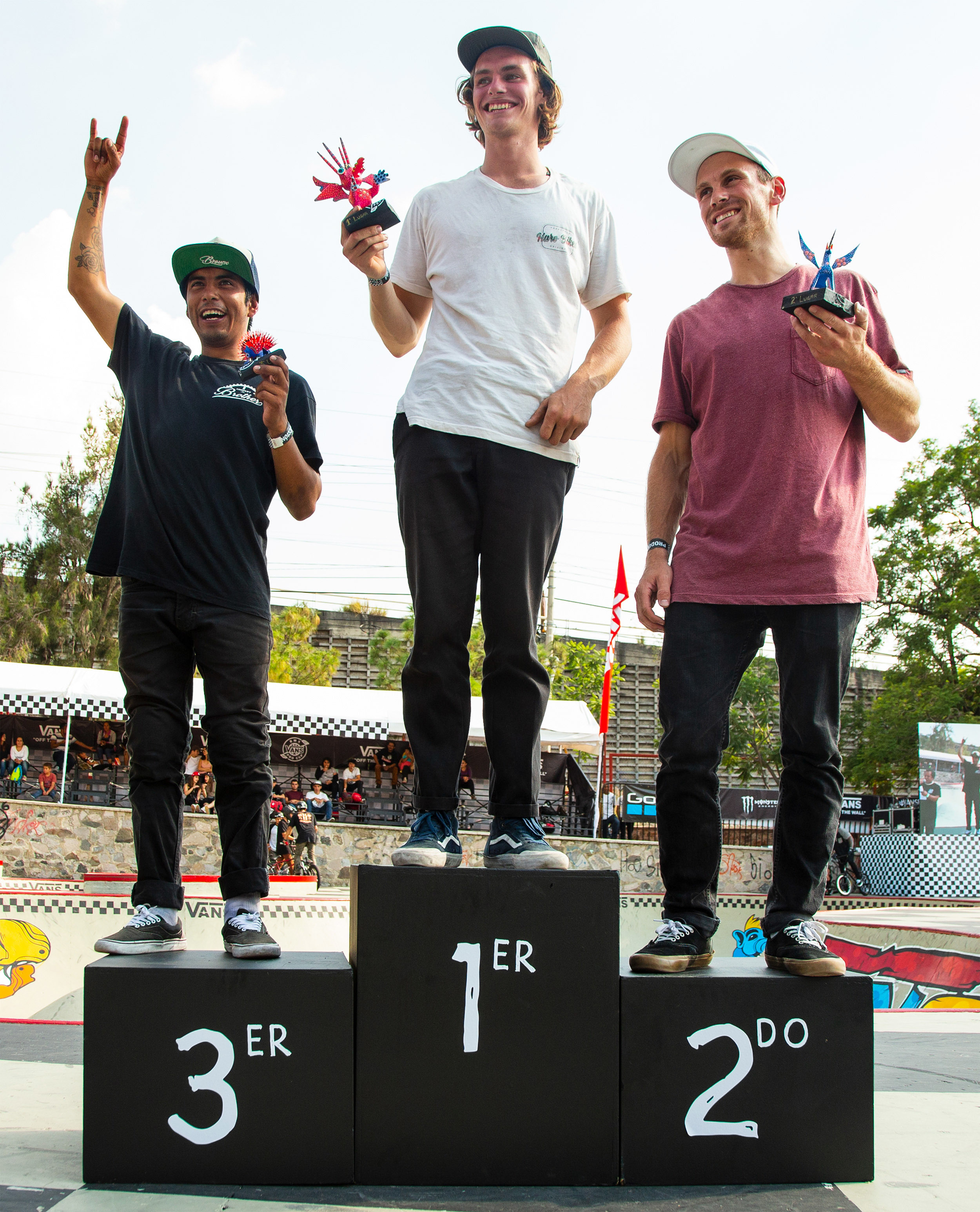 RQ Mexico: Jose Torres (3rd place) , Jamie Cooper-Ellis (1st place), Dan Foley (2nd Place)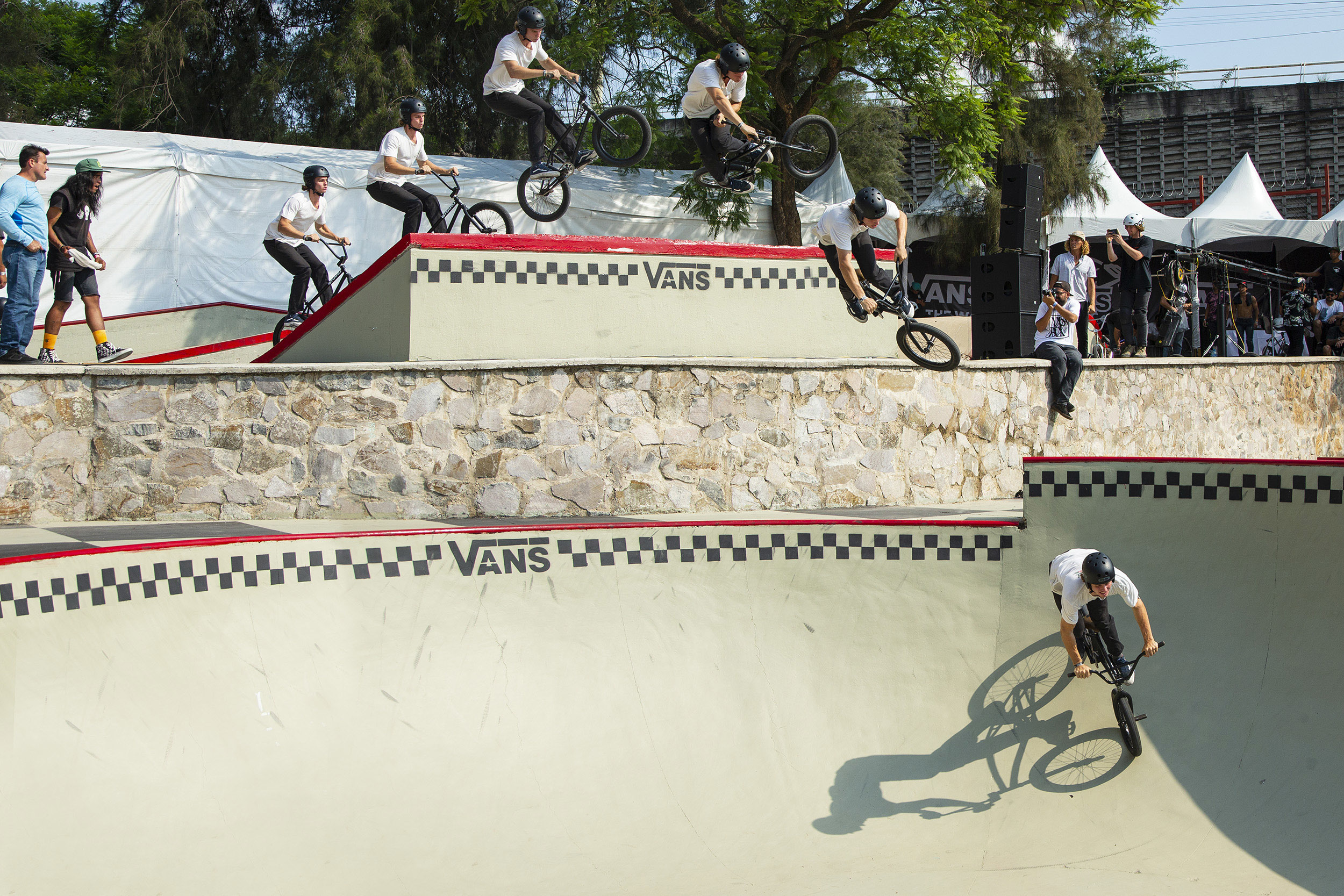 Jamie Cooper-Ellis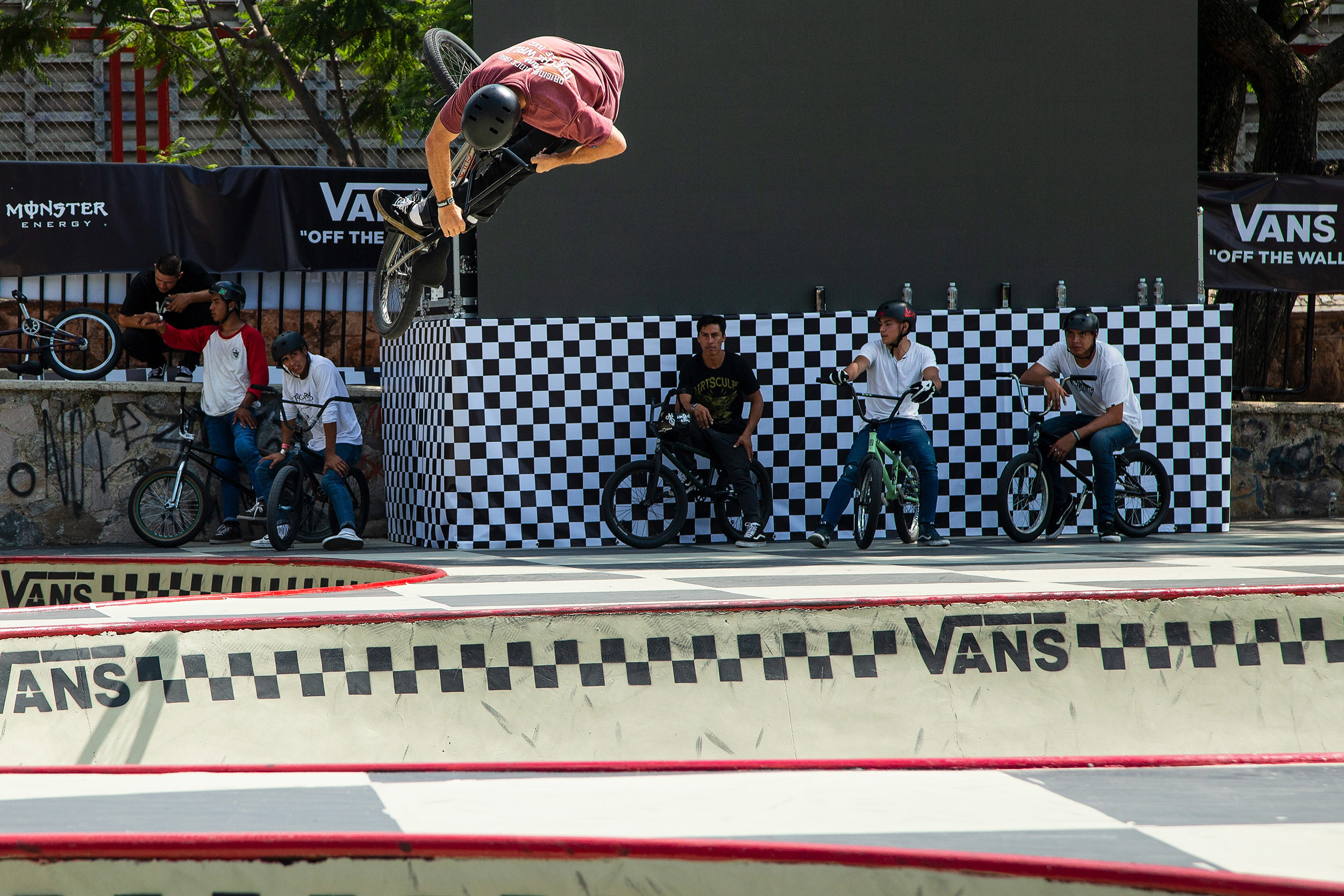 Dan Foley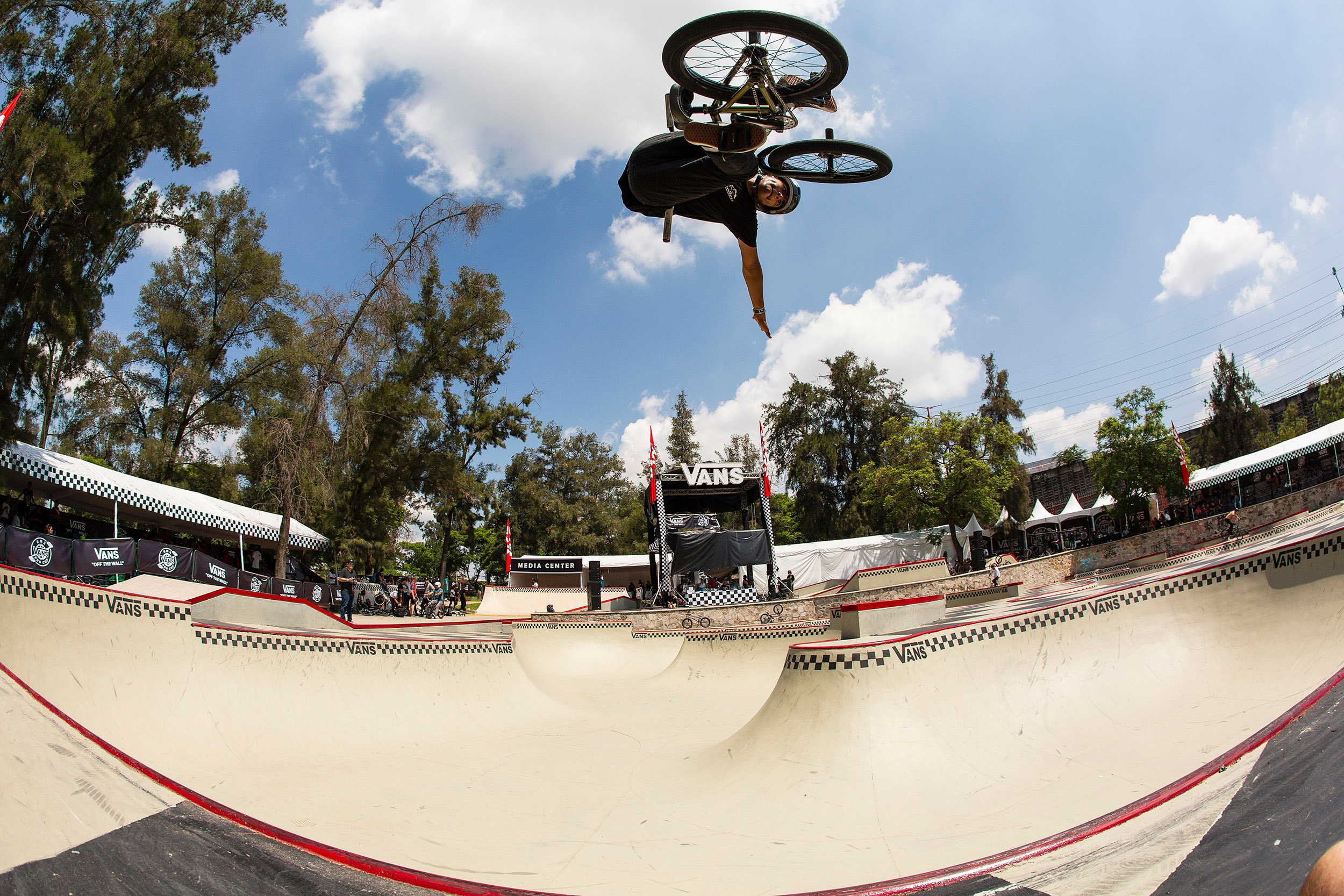 Jose Torres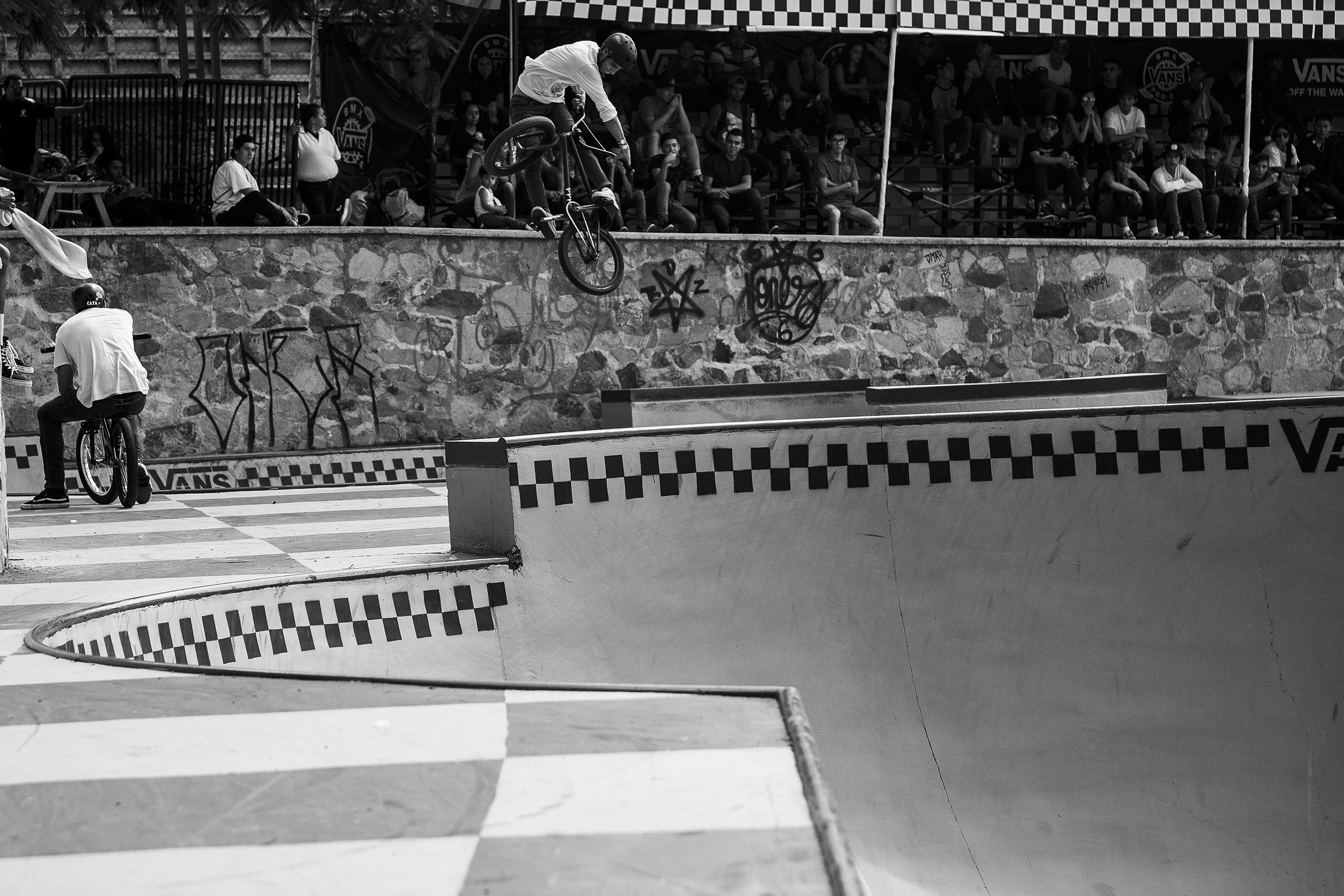 Jairo Espinoza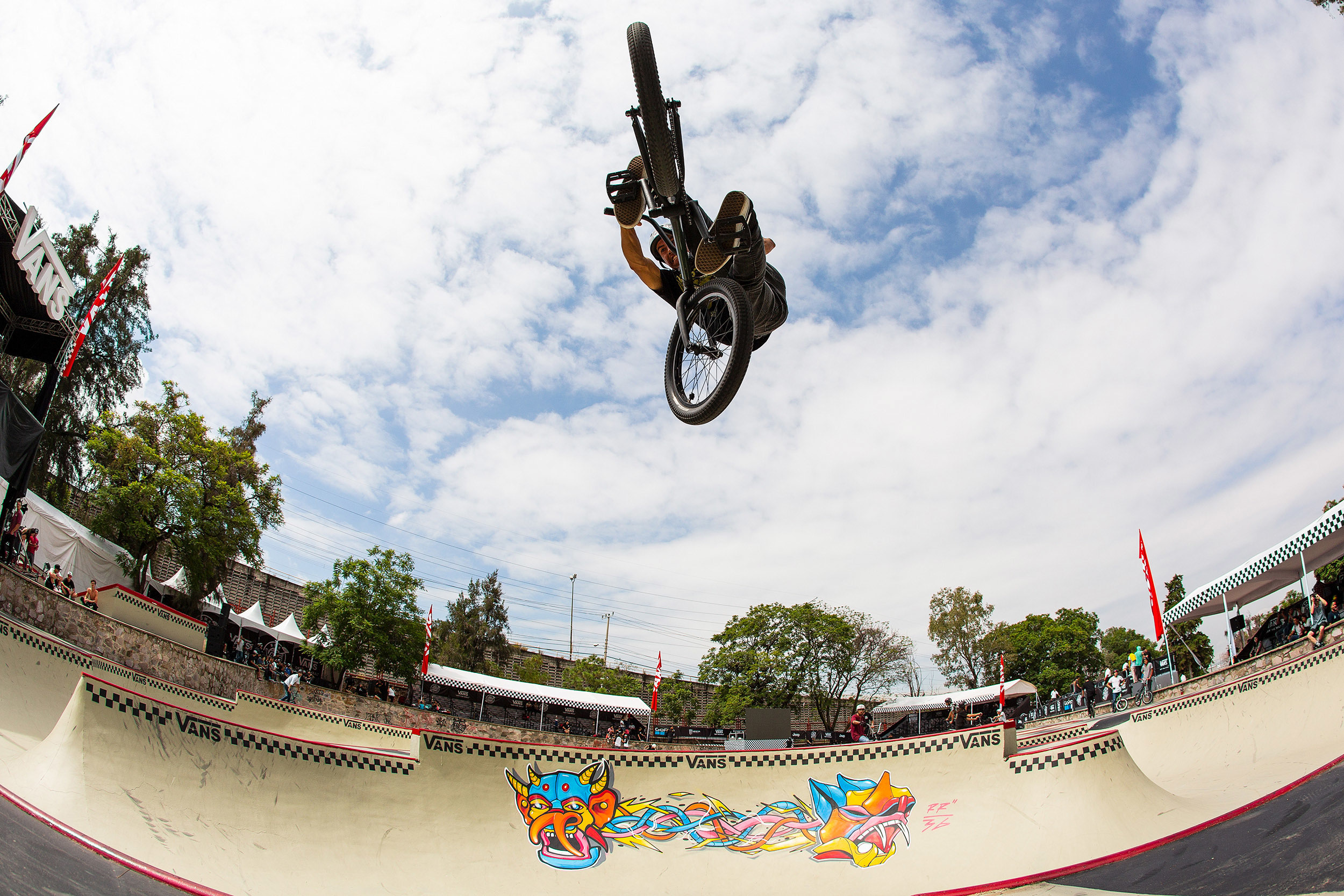 Daniel Rosales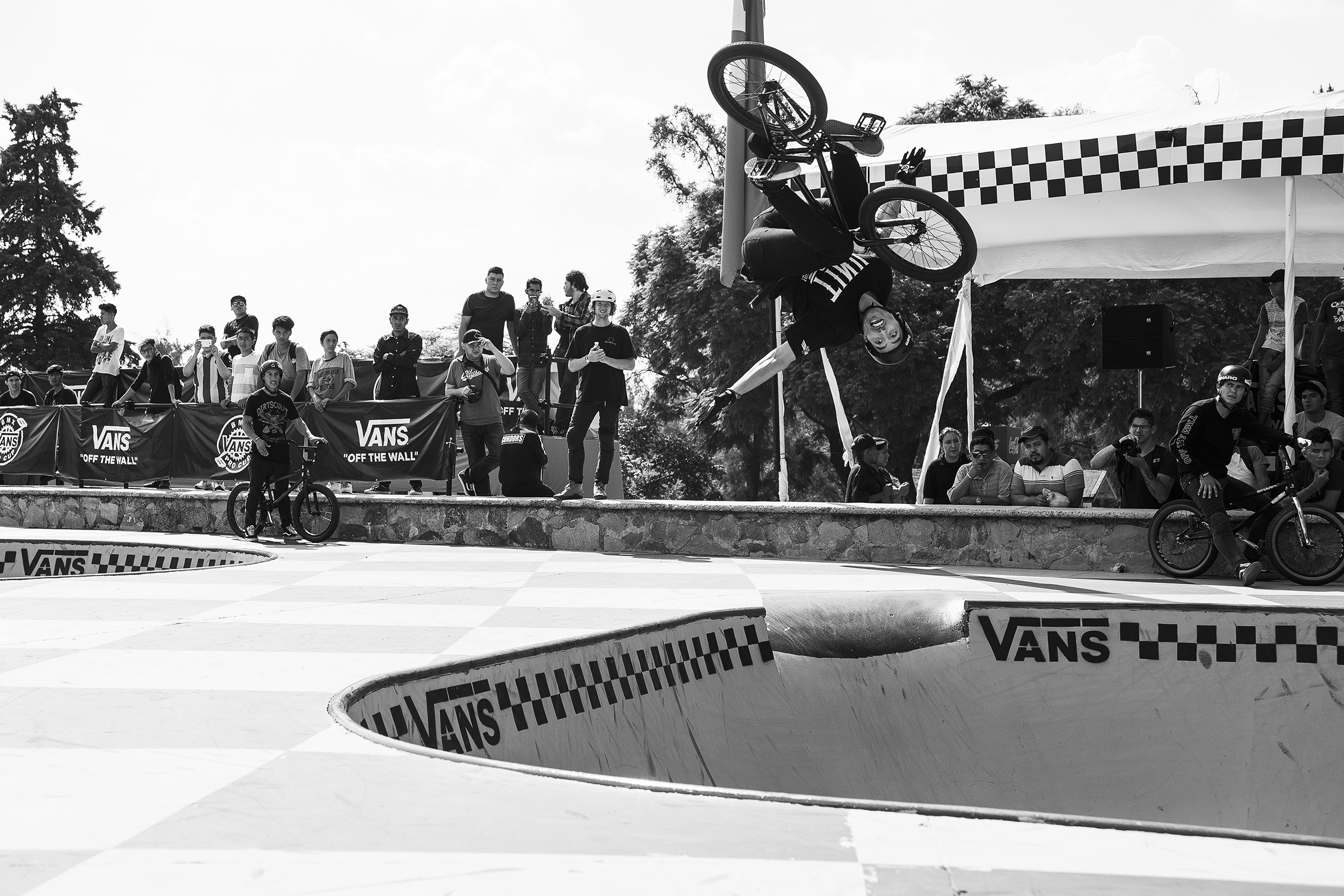 Manuel Gatica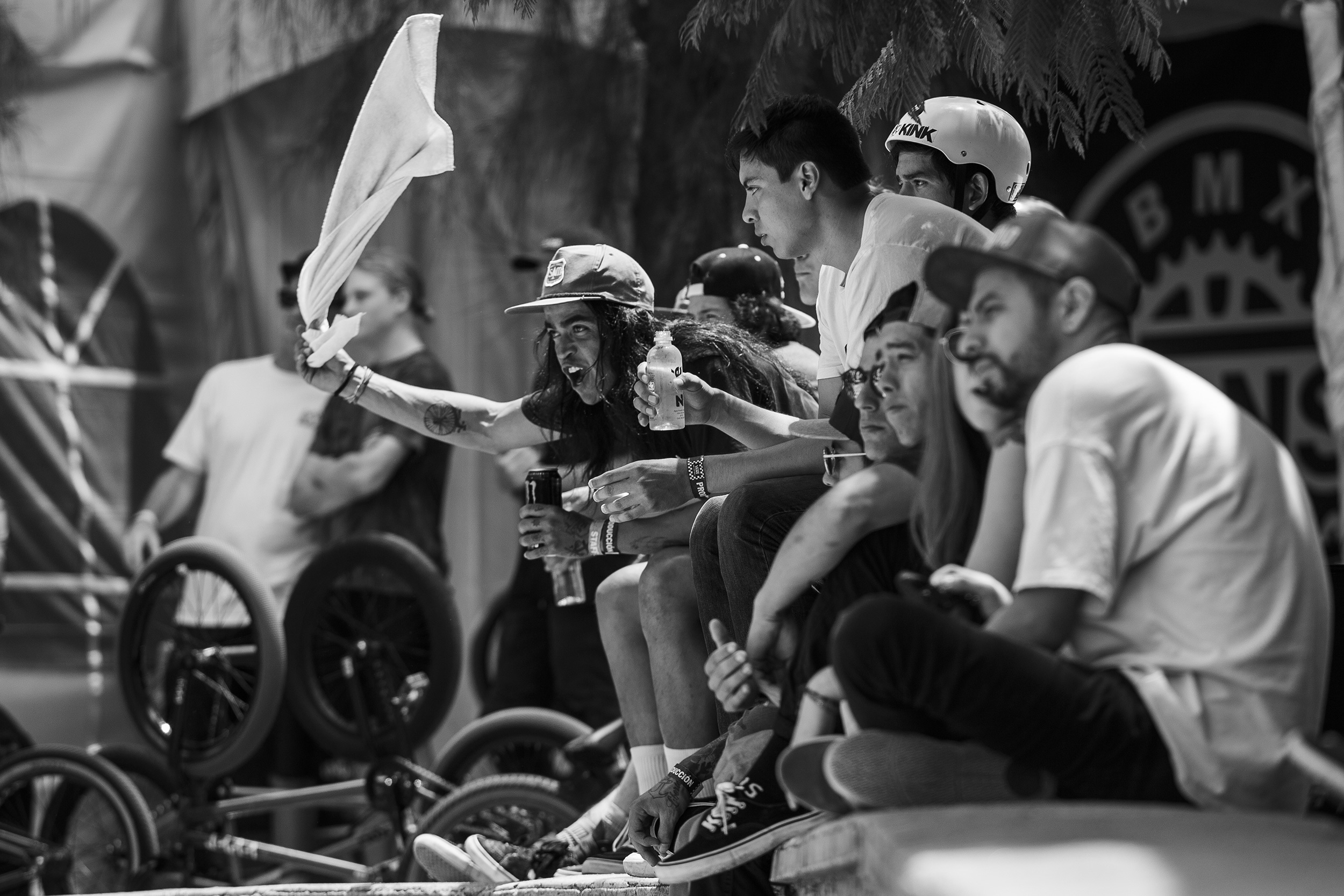 FRIDAY'S REGIONAL QUALIFIER RESULTS
Jamie Cooper-Ellis, Secured World Championship Invite

Dan Foley

Jose Torres, Secured World Championship Invite
Jairo Espinoza, Secured World Championship Invite

Netzer Parada

Luis Medina

Daniel Rosales

Manuel Gatica

Michael Mogollon

Oscar Marquez

Isaac Cortes

Tomas Fuentes

Brenden Wirkus

Dilan Pinedo

Bruno Ismael

Leonardo Portillo

Brad Maple

Abdiel Osuna Ortega

Isaac Marquez

Javier Islas

Antonio Merino

Armando Lopez

Jorge Raigoza

Josue Castillo

Rafael Cervantes

Noah Miranda

Angel Cuevas

Regional Qualifier Mexico Results: Final  Semi-Final
Vans BMX Pro Cup Series
Mexico Schedule
Sunday, August 26
Vans BMX Pro Cup Women's Pro Tour
FINALS
Vans BMX Pro Cup Men's Pro Tour
FINALS

Photos by Rob Dolecki
Check out the photo galleries and videos at vansbmxprocup.com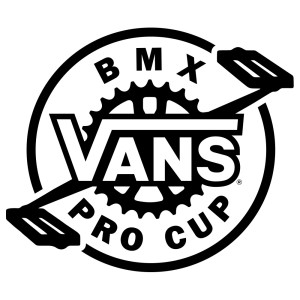 Instagram: @vansbmxprocup
vansbmxprocup.com
#vansbmxprocup