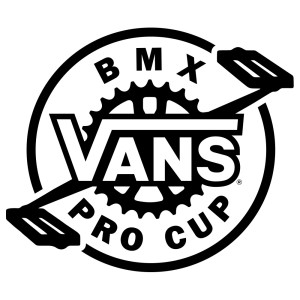 Jason Watts Defends Vans BMX Pro Cup Series Mexico Title
 Sergio Layos Jumps to 2nd on Overall Series Scoreboard
 Angie Marino Takes Maiden Vans BMX Pro Cup Win + Boyd Hilder Makes His First Pro Cup Podium Appearance
 Watch Guadalajara Highlights Reel Here!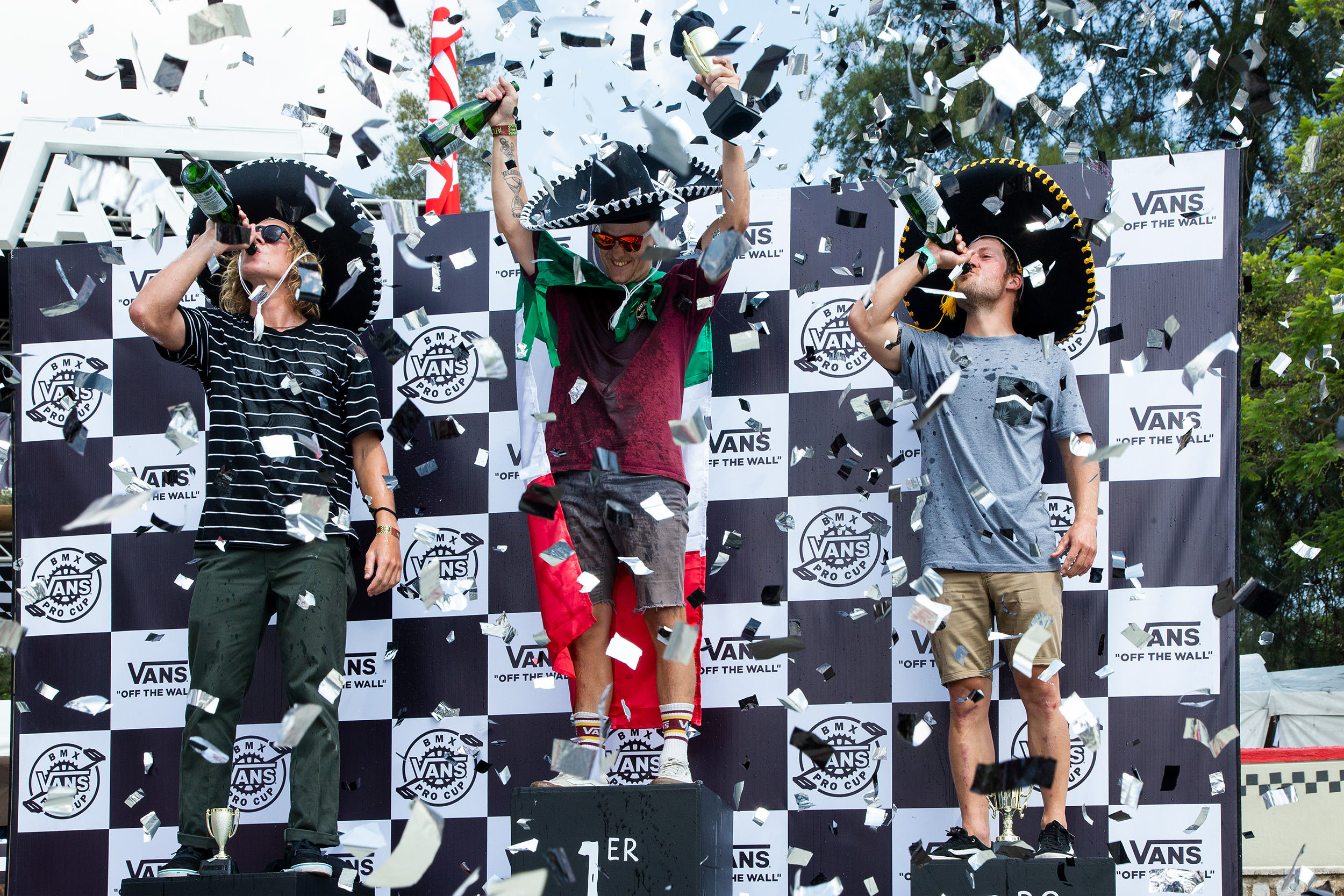 Boyd Hilder (3rd place), JasonWatts (1st place), Sergio Layos (2nd place)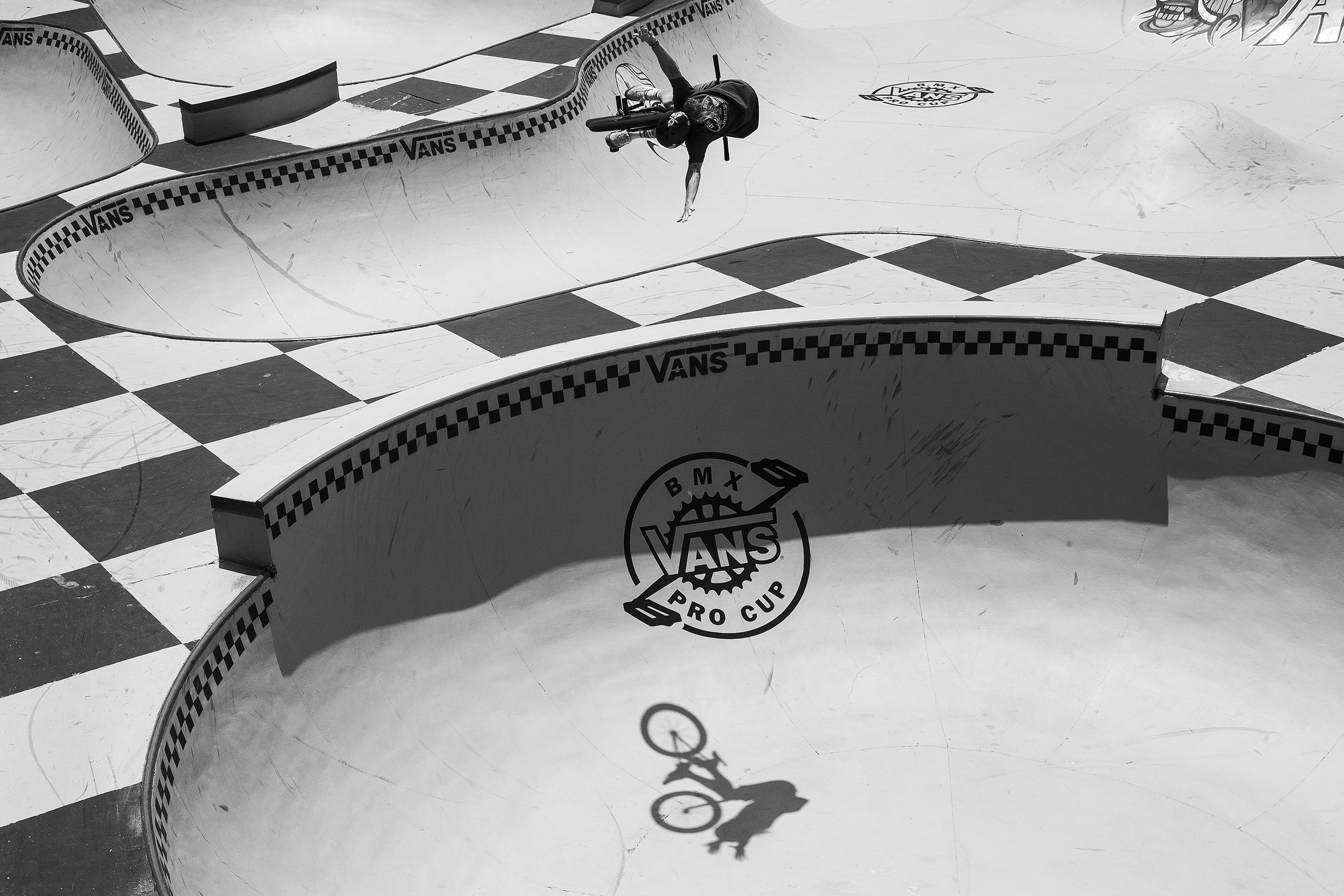 Jason Watts
Guadalajara, MEXICO (August 27, 2018) – The 2018 Vans BMX Pro Cup witnessed an incredible finish in Guadalajara, Mexico this past weekend as the industry's leading professional men and women BMX riders battled for their last-chance at the podium before the series' highly-anticipated World Championships finale. For the third and final Pro Tour event, defending Vans Pro Cup Guadalajara event winner Jason Watts triumphed yet again, surpassing his peers to mark his second consecutive victory in Mexico since 2017.
Merging smooth style with his signature manuals and seamless tricks at the Montenegro Skatepark, Watts remarked, "to win here again in Mexico feels absolutely amazing. I really like riding this park and with a bit of luck on my side, I somehow pulled through."
Returning to the podium for a second time this season, Sergio Layos' high speed riding and unyielding style unlocked unique lines that stunned the Montenegro crowd, including a massive 360 transfer that earned him Best Line award and second-place. Australia's Boyd Hilder placed third, showcasing incredible technical consistency, and shaking up the overall series points rankings with a Canadian nose pick on the stone face wall.
Bringing women's BMX to new heights, first place qualifier Angie Marino's enormous no-hander bowl transfer and effortless big air style granted her the event's Best Trick award and a hard-earned Vans BMX Pro Cup maiden victory. Women's BMX legend and USA rider Nina Buitrago took second with a daring feeble grind bowl transfer, while theChilean rider Macarena Perez's impressive tailwhip and high airs put her in third.
"Mexico couldn't have been a better place to win my first Pro Cup," Marino stated with sheer excitement. "The fans are so passionate, they gave me an extra push to go faster and higher because everyone gets so excited."
The world title race continues, with pressure mounting on current Vans BMX Pro Cup World Champion Larry Edgarand Spanish rider Teresa Azcoaga, who clinch the series lead against the world's greatest professional BMX riders hungry for the coveted world title. The Vans BMX Pro Cup Series World Championships will take place in Málaga, Spain on September 23 to crown the official 2018 Vans BMX Pro Cup World Champion. For complete results, highlights, and information athletes and more, please visit www.vansbmxprocup.com.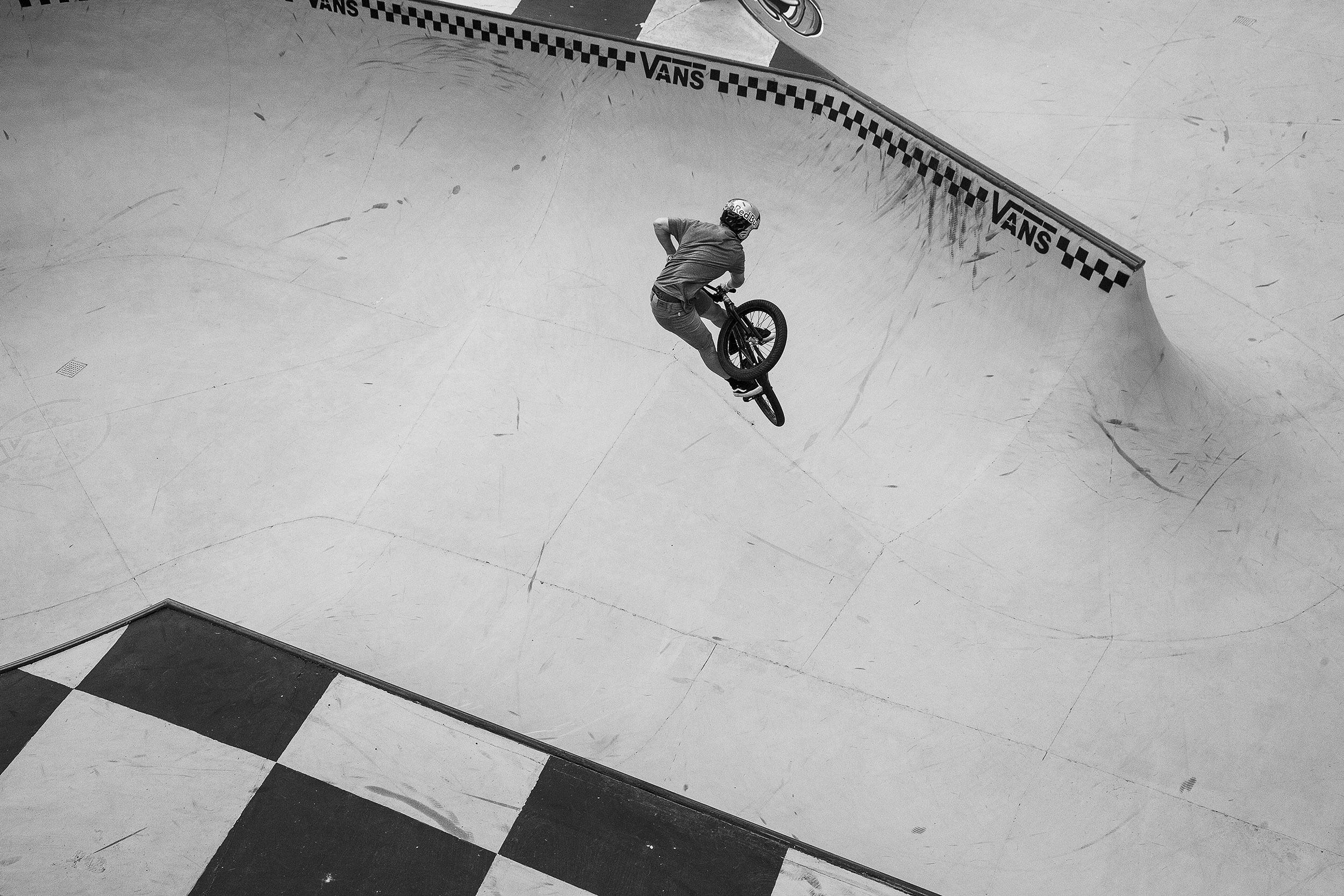 Sergio Layos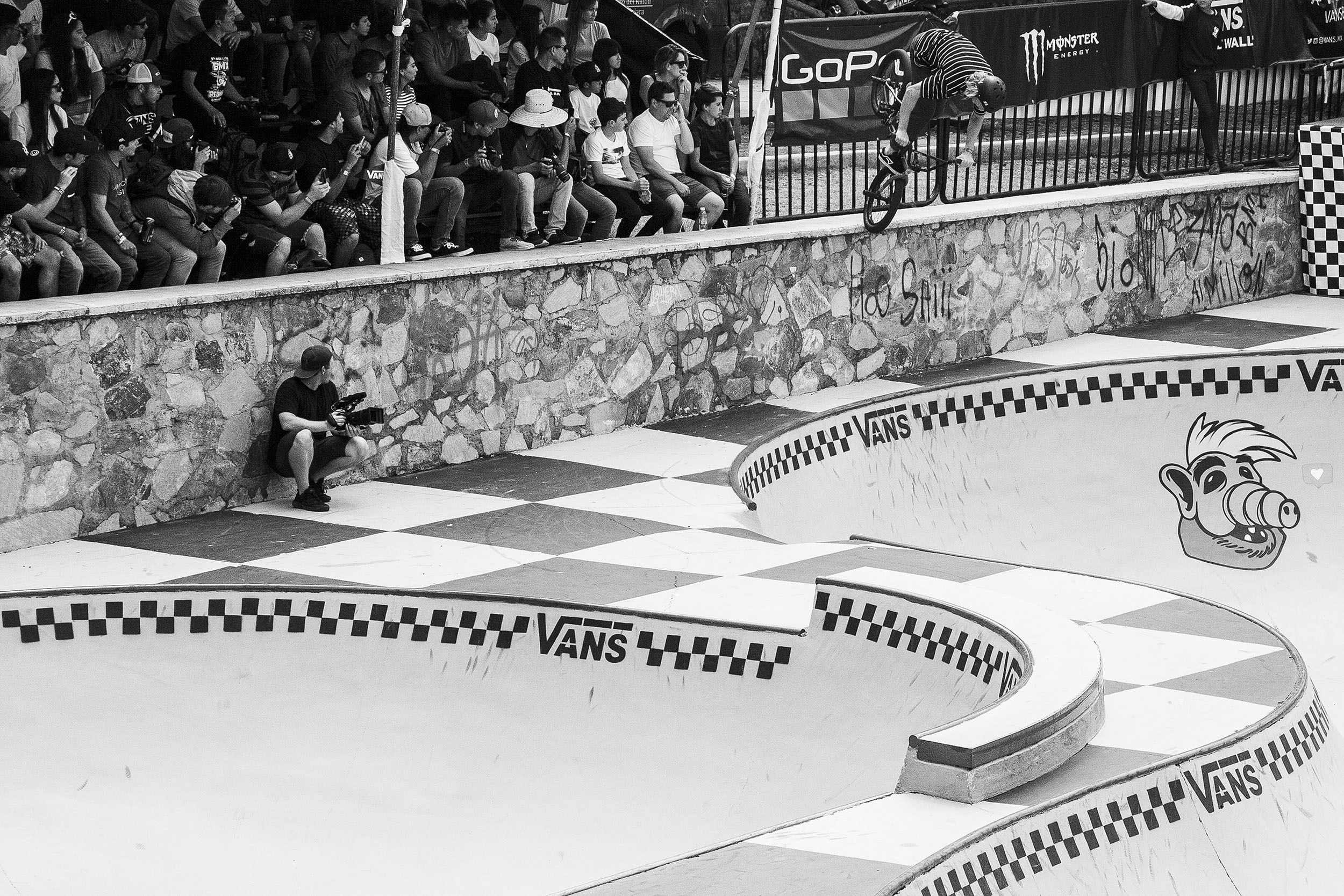 Boyd Hilder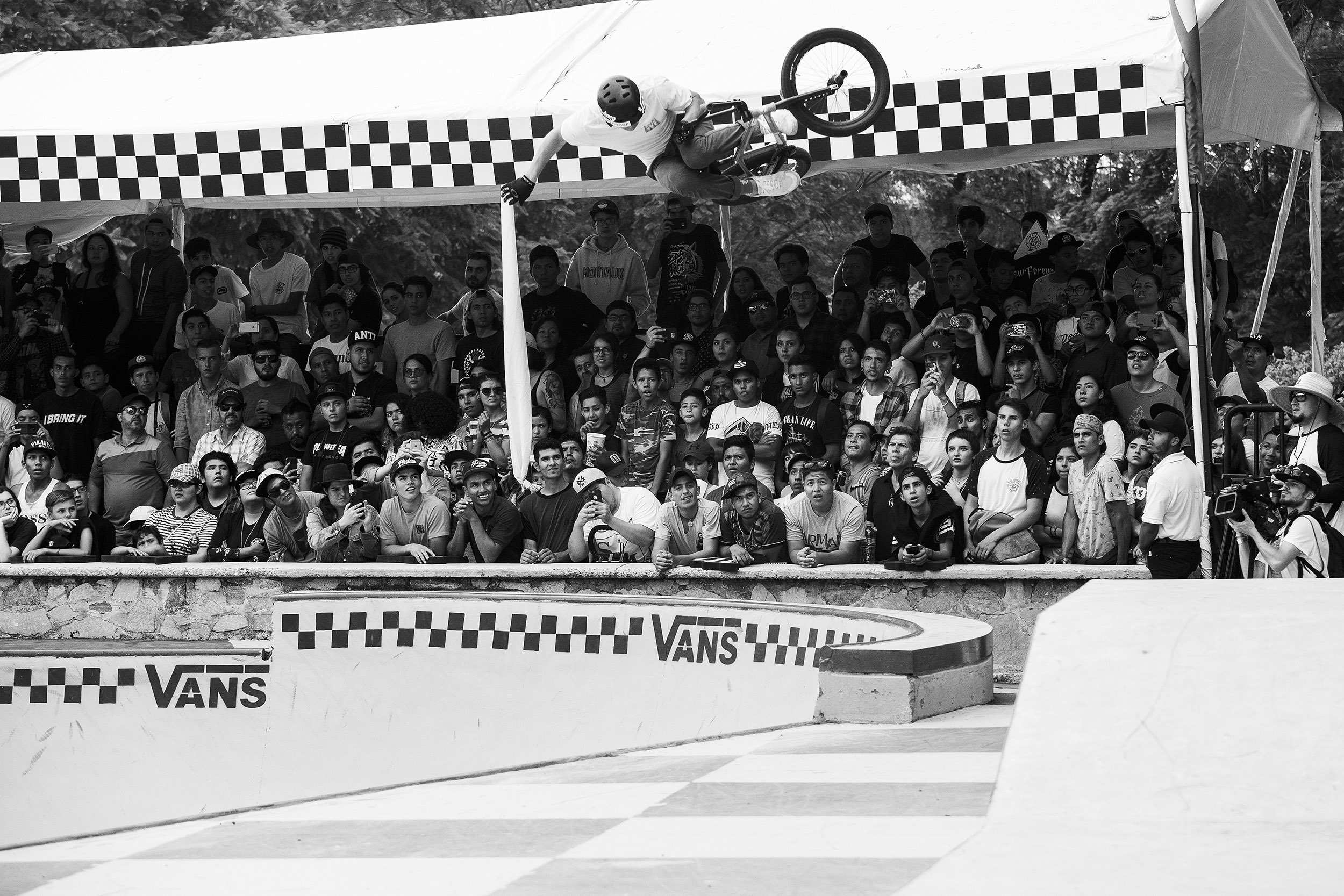 Gary Young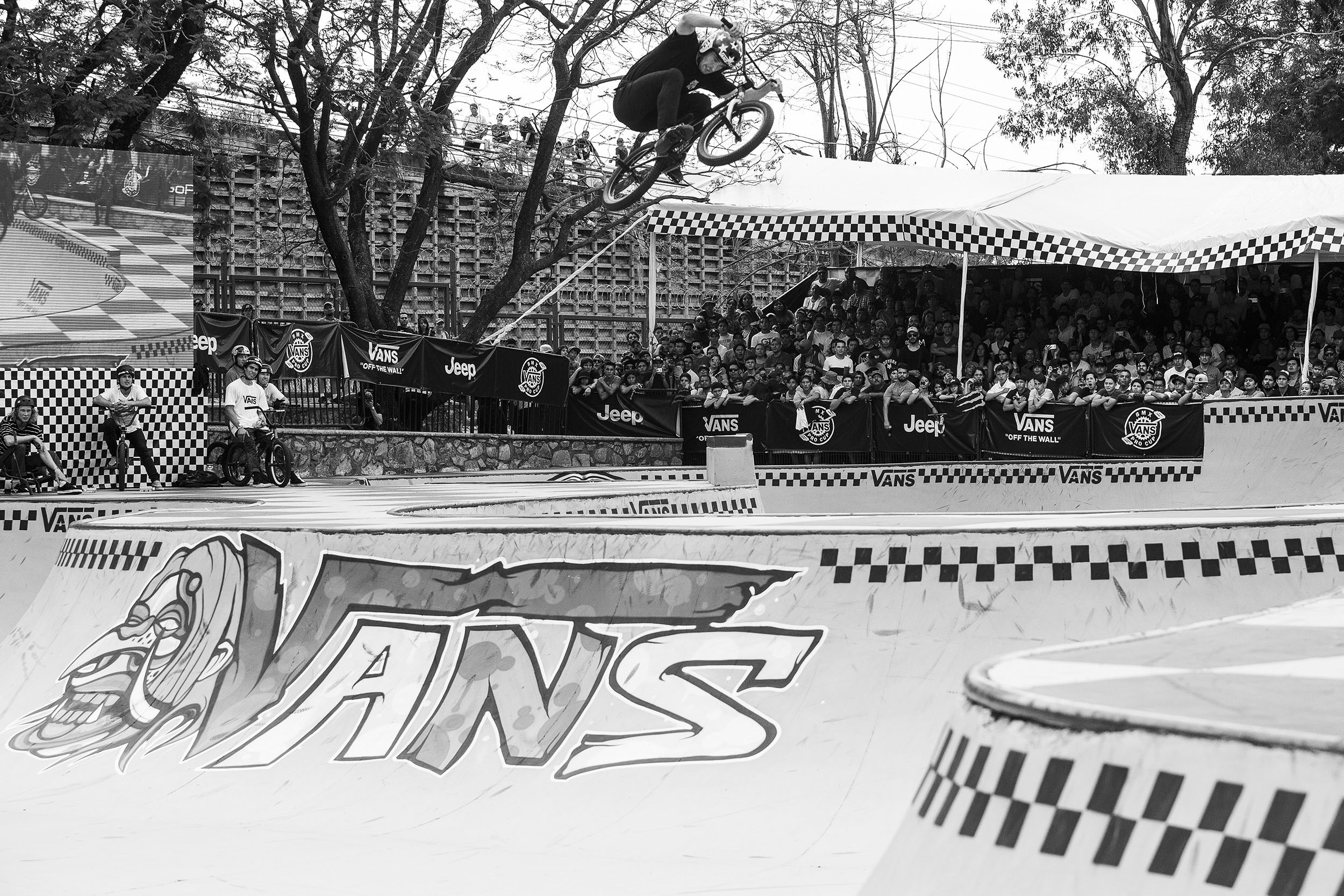 Larry Edgar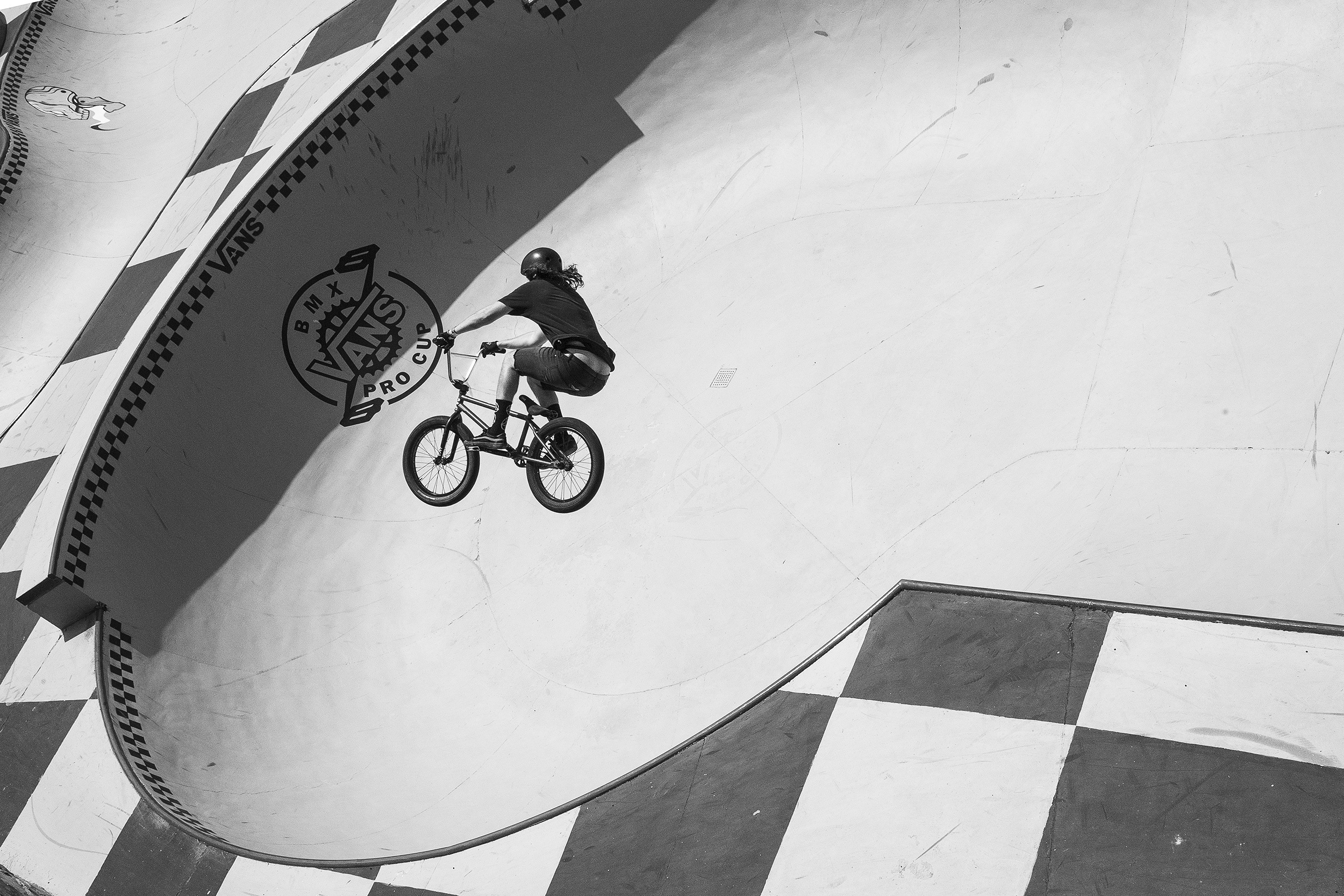 Corey Walsh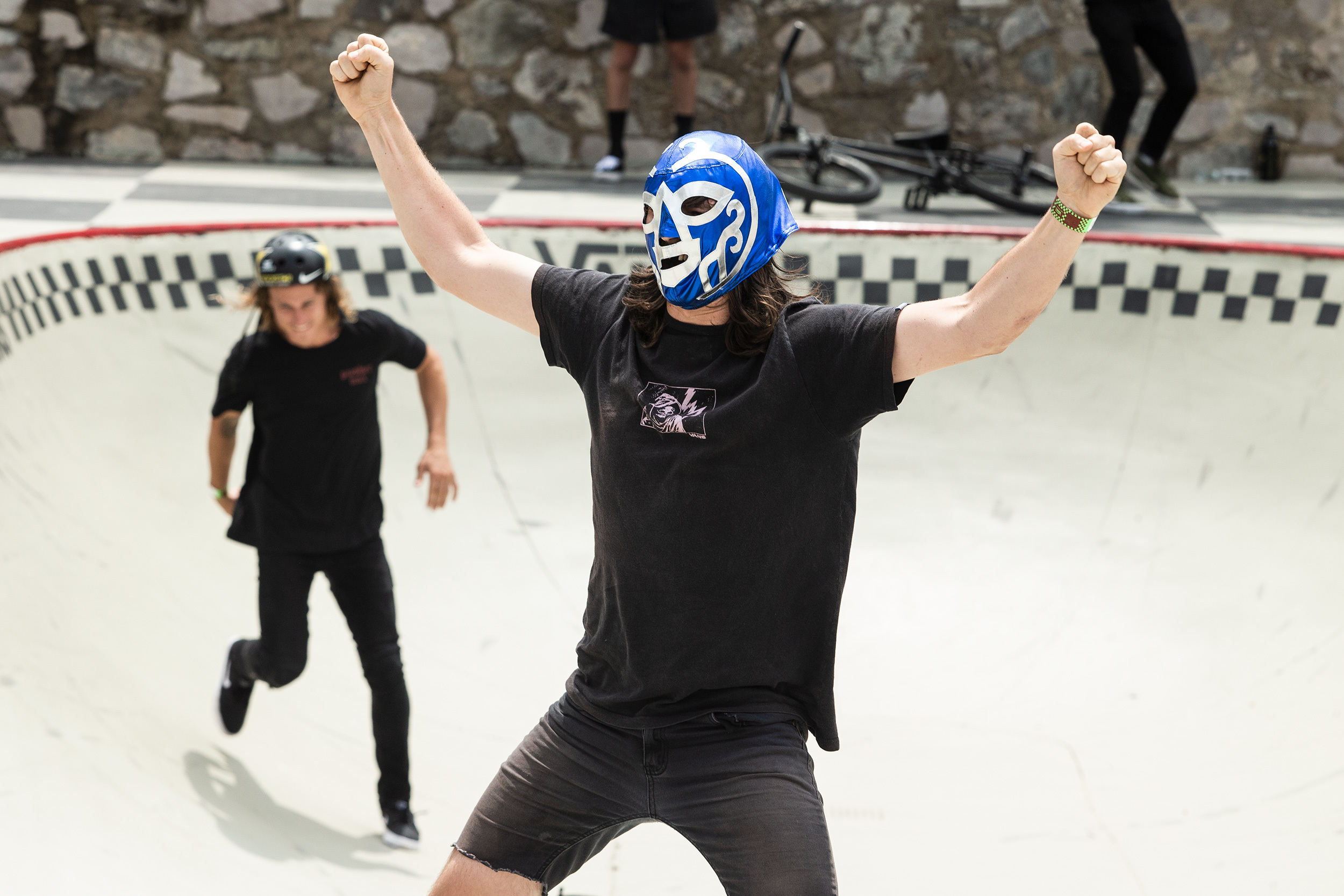 Dennis Enarson and Corey Walsh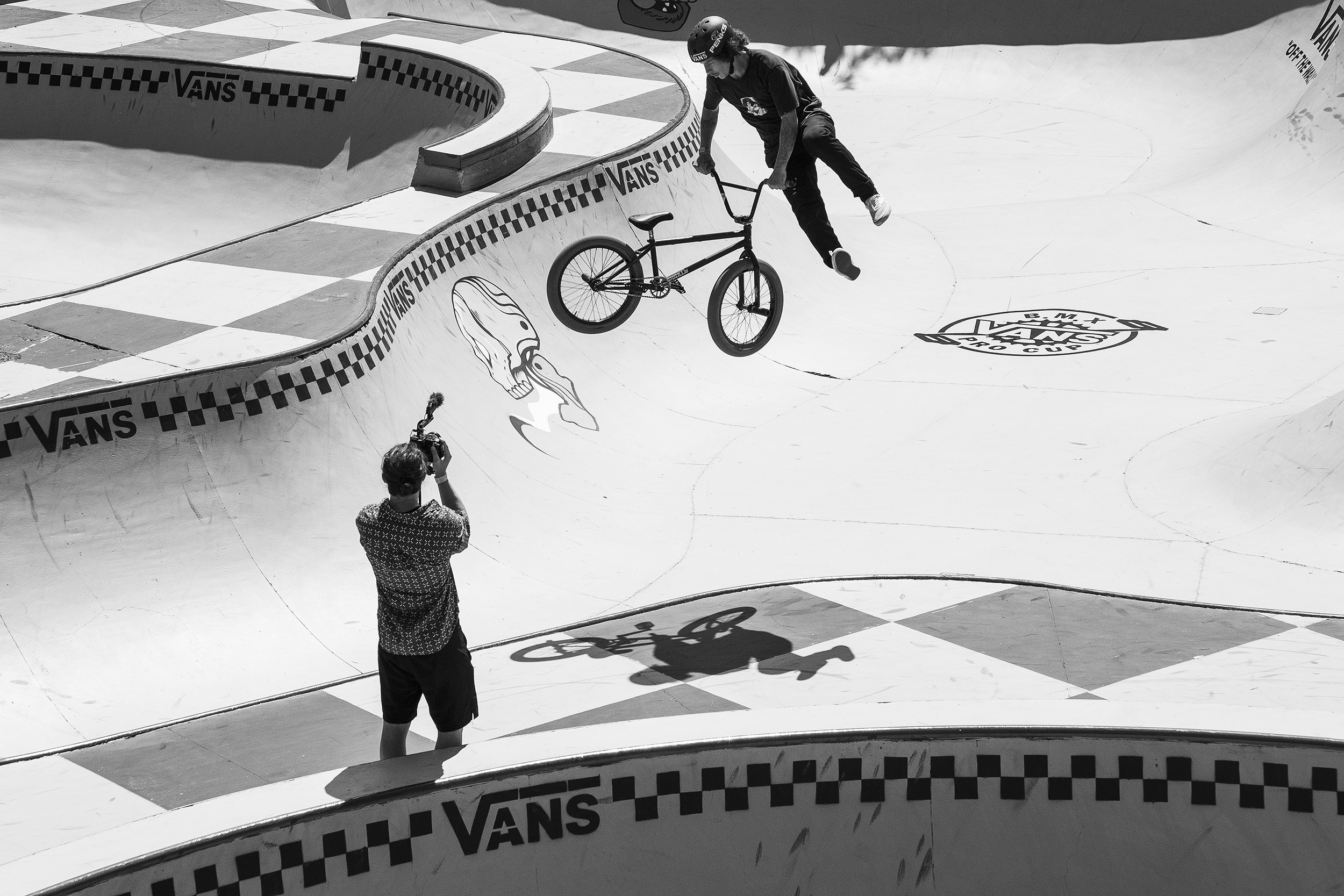 Cauan Madona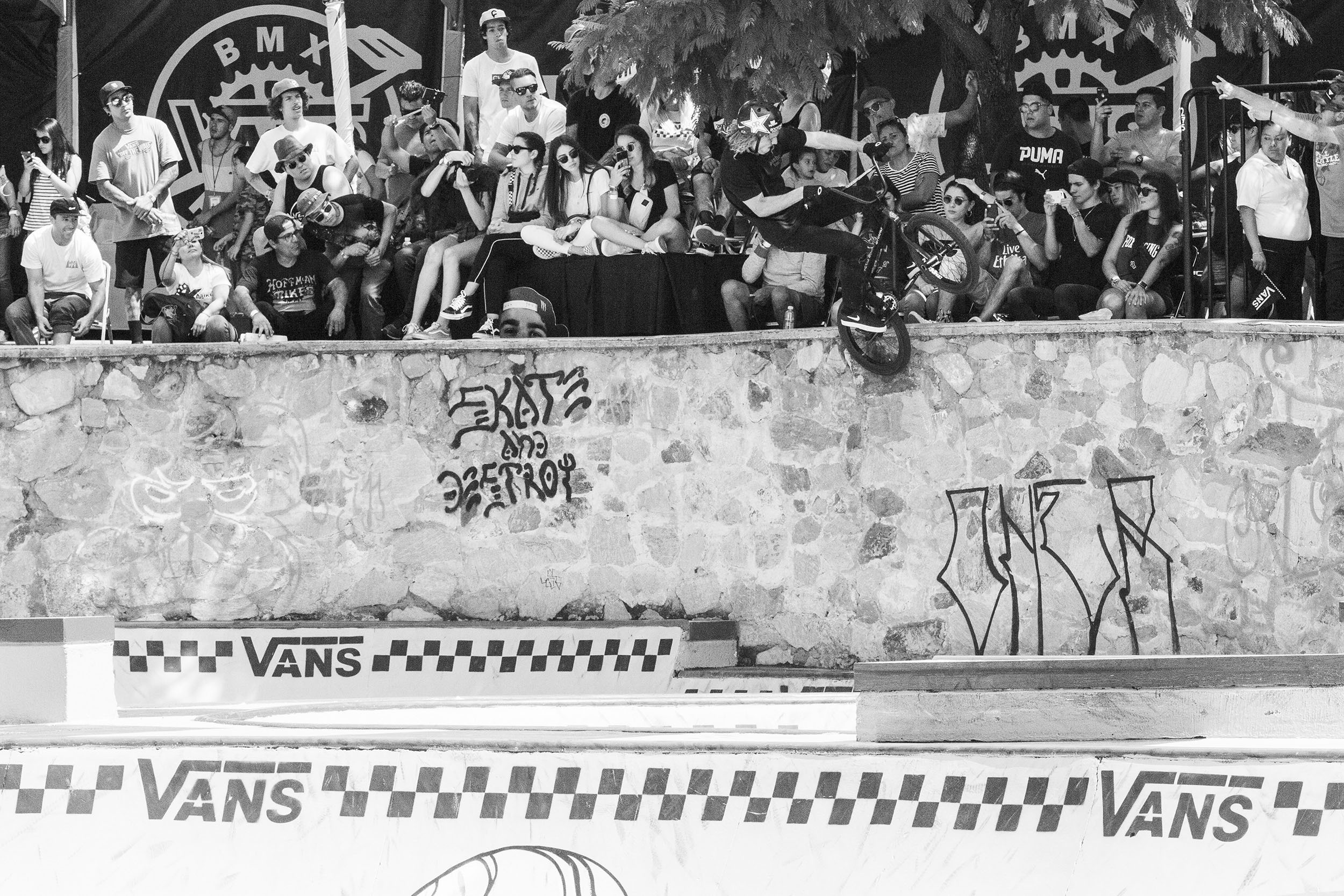 Dennis Enarson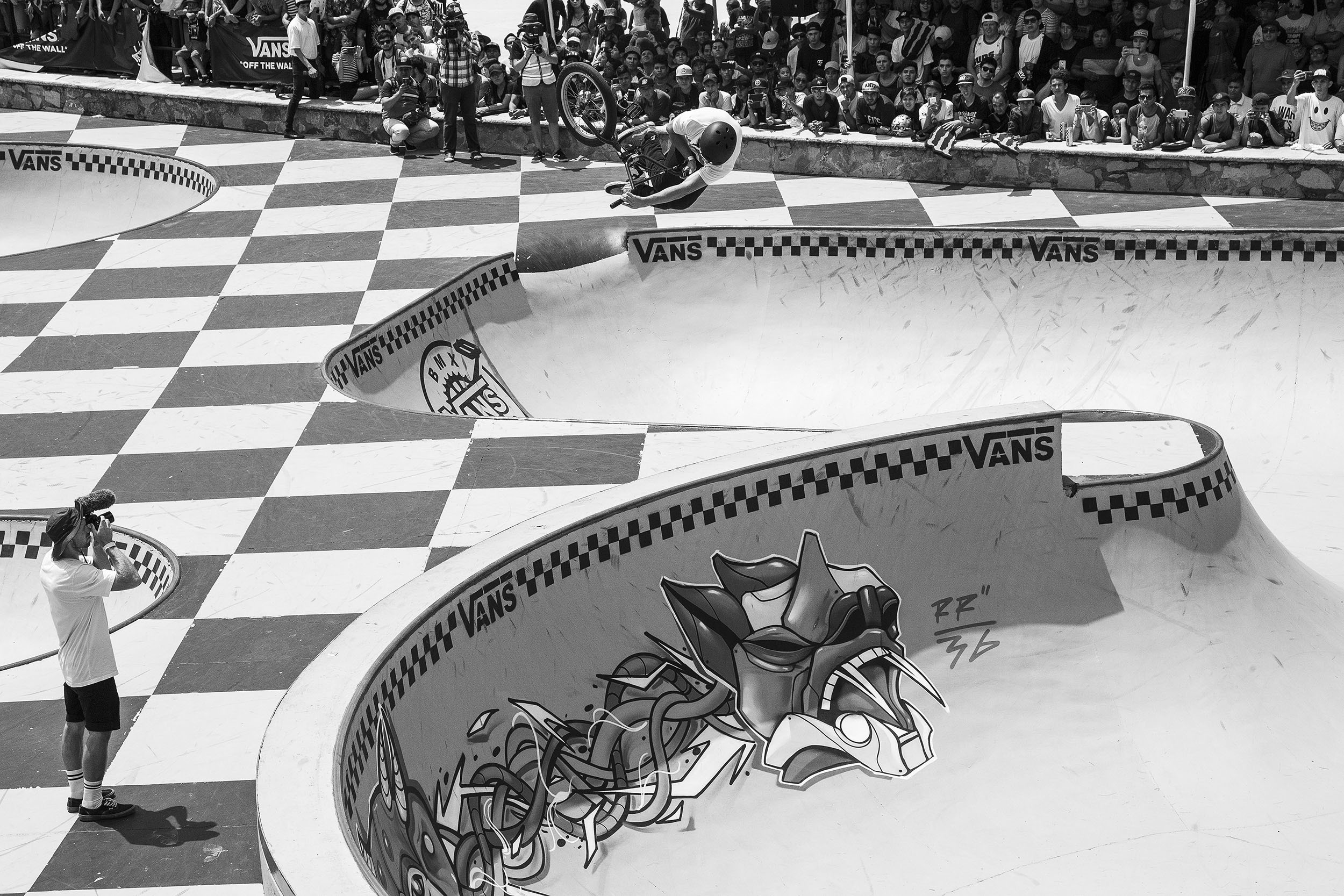 Matty Cranmer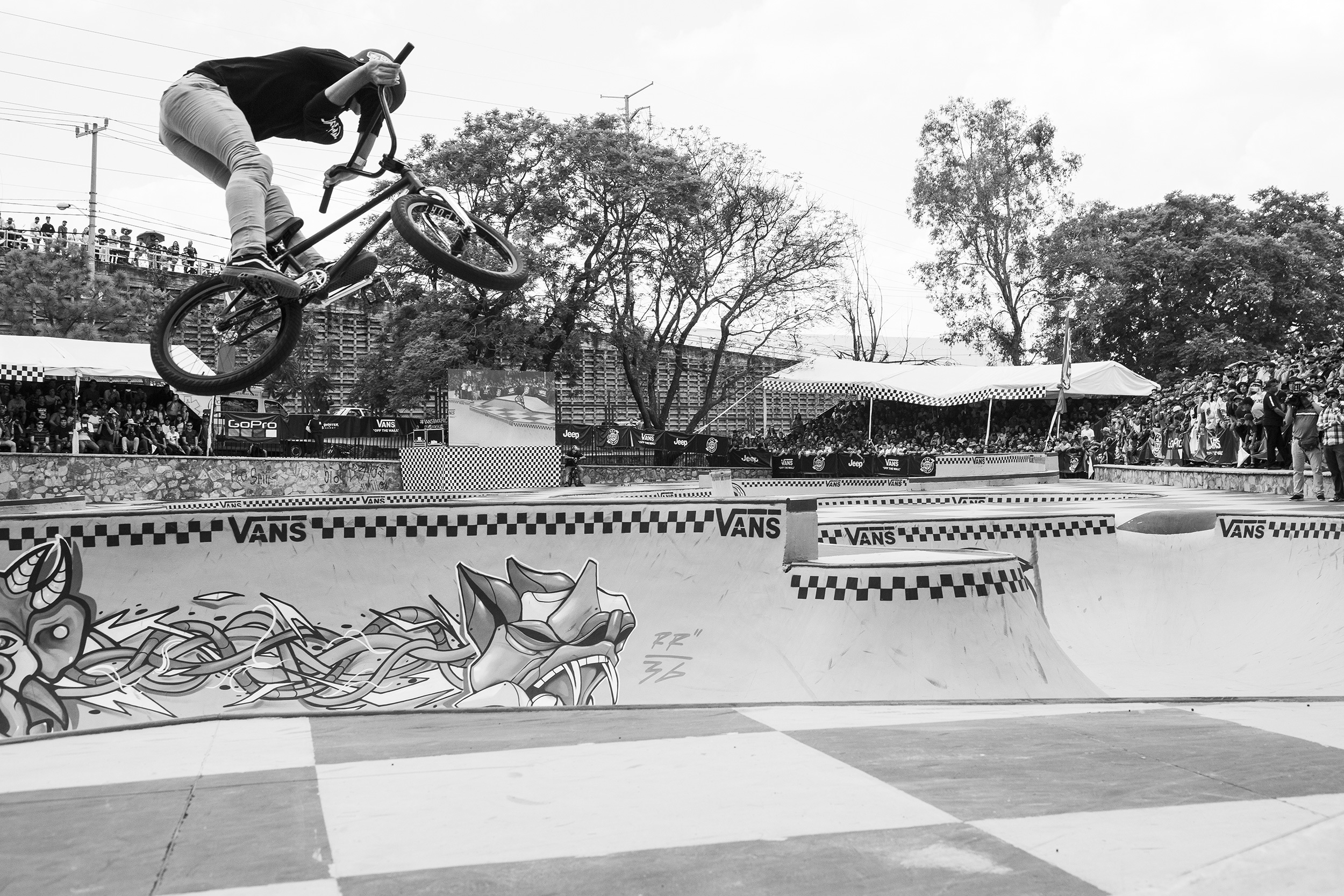 Netzer Parada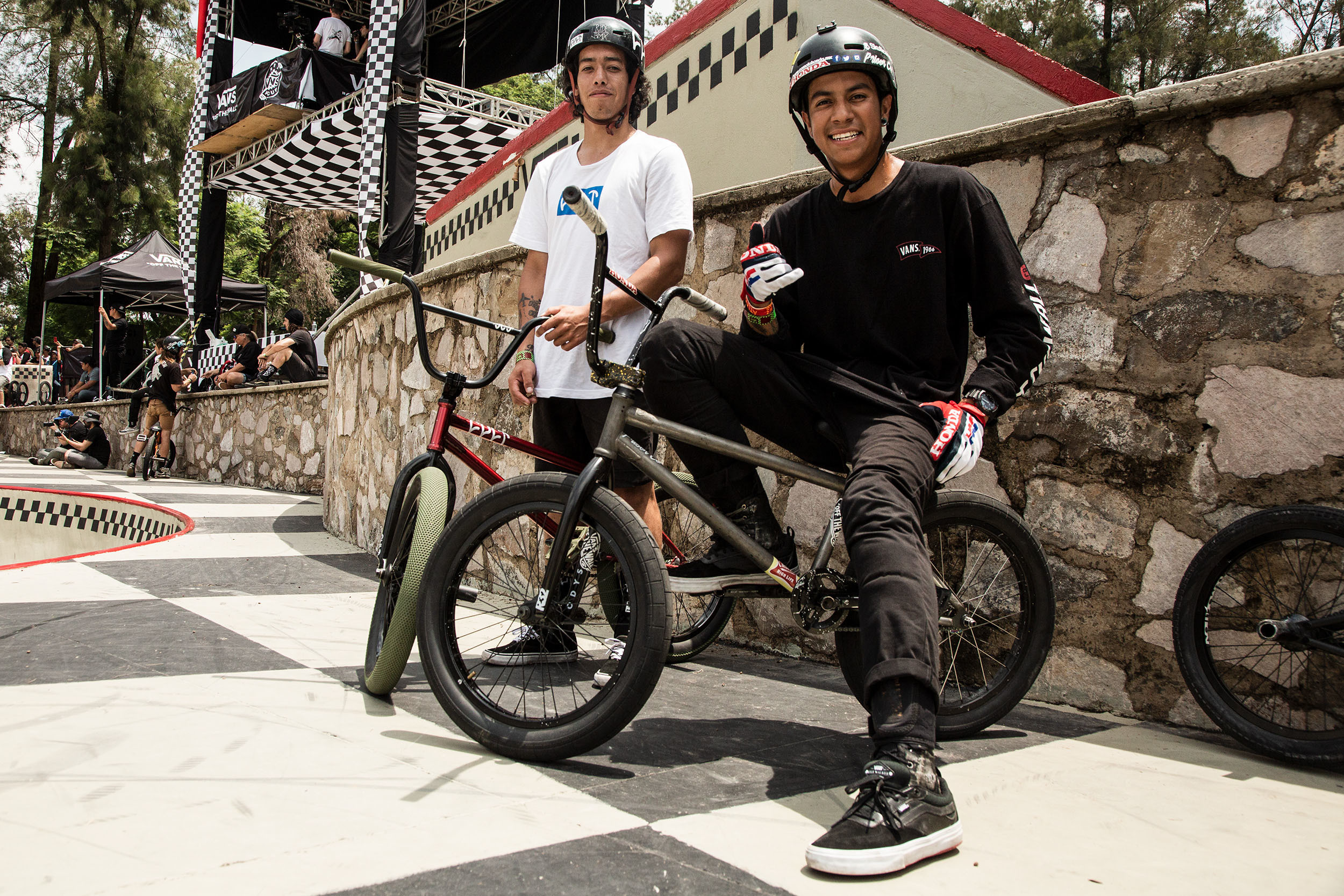 Andres Gatica and Pabel Marquez
MEXICO PRO TOUR RESULTS – FINALS
Jason Watts

Sergio Layos

Boyd Hilder

Larry Edgar

Gary Young

Alex Hiam

Kevin Peraza

Kris Fox

Matty Cranmer

Corey Bohan

Dennis Enarson

Corey Walsh

Cauan Madona

Matt Cordova

Andres Gatica

Netzer Parada

Parker Heath

Pabel Marquez

Jamie Cooper-Ellis

Ronnie Napolitan

BEST TRICK – Sergio Layos with his 360 transfer from elbow to spine
BEST LINE – Gary Young with a step-up gap from the shallow bowl into the deep bowl, to massive table over the elbow
Pro Cup Results: Final  Semi-Final

VANS BMX PRO CUP SERIES POINTS LEADERS

1.  Larry Edgar – 258
2.  Sergio Layos – 248
3.  Alex Hiam – 240
4.  Dennis Enarson – 224
5.  Boyd Hilder – 198
6.  Jason Watts – 196
7.  Kevin Peraza – 180
8.  Gary Young – 176
9.  Matty Cranmer – 164
10.  Kris Fox – 156
Pro Cup Series Point Standings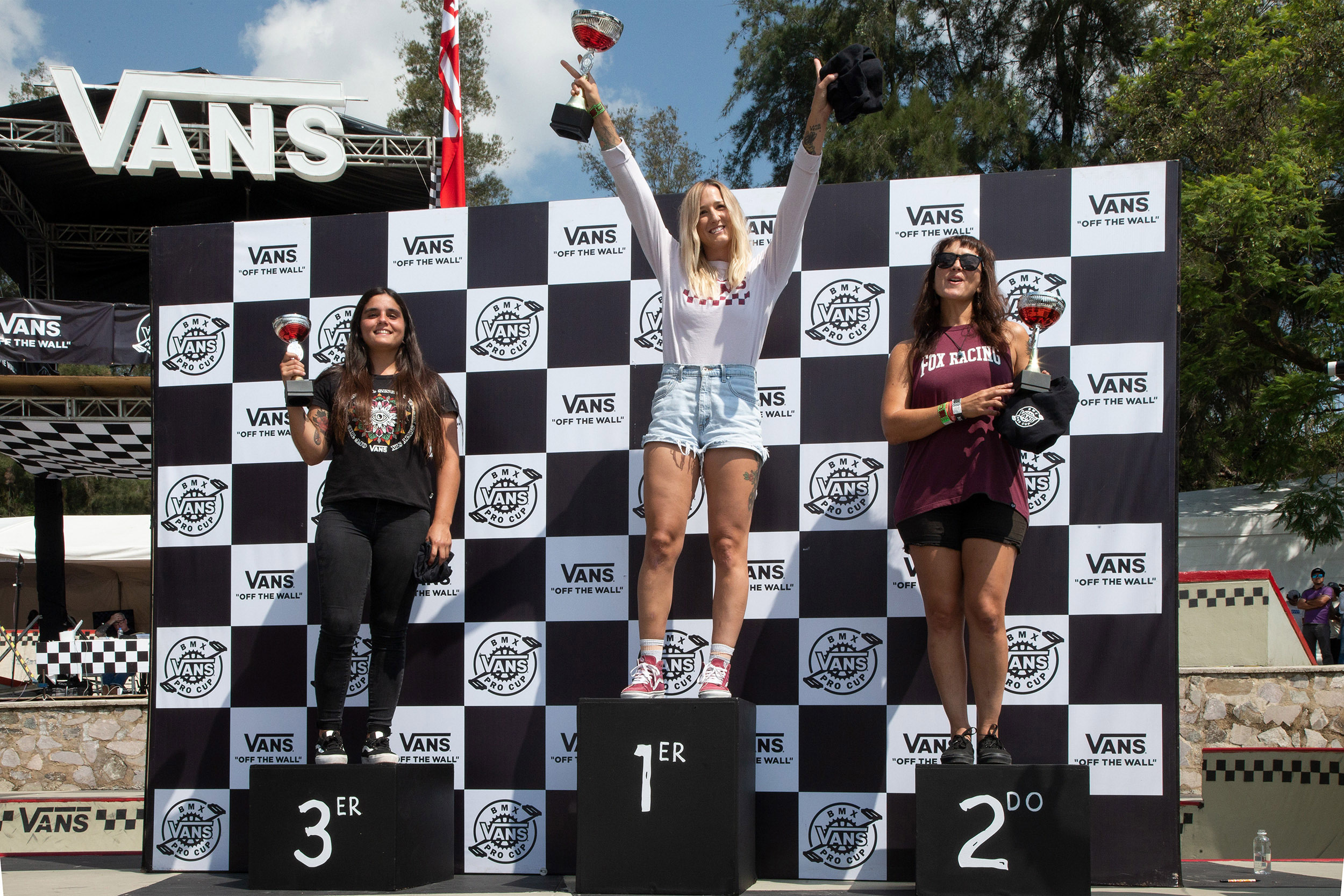 Macarena Perez (3rd place), Angie Marino (1st place), Nina Buitrago (2nd Place)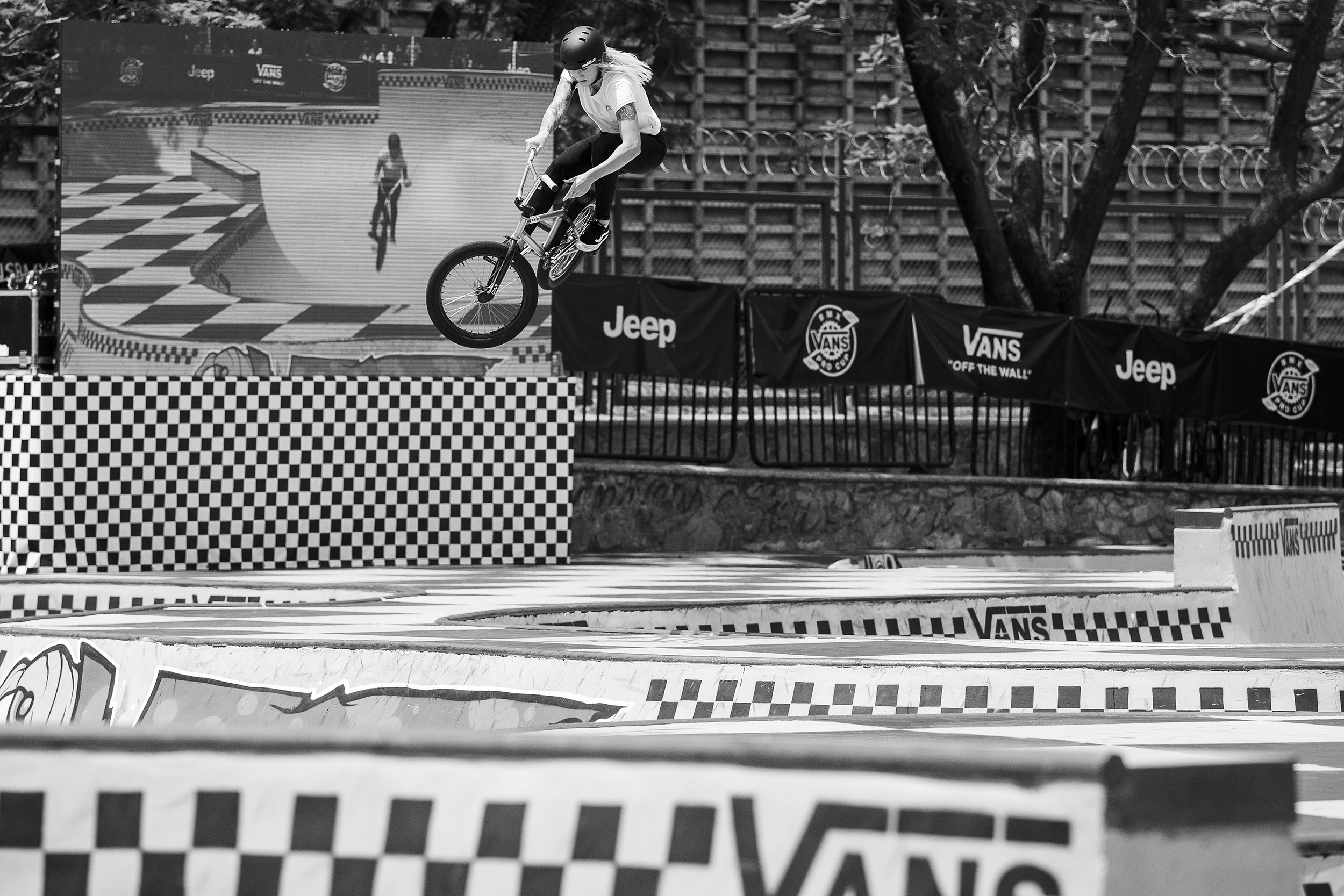 Angie Marino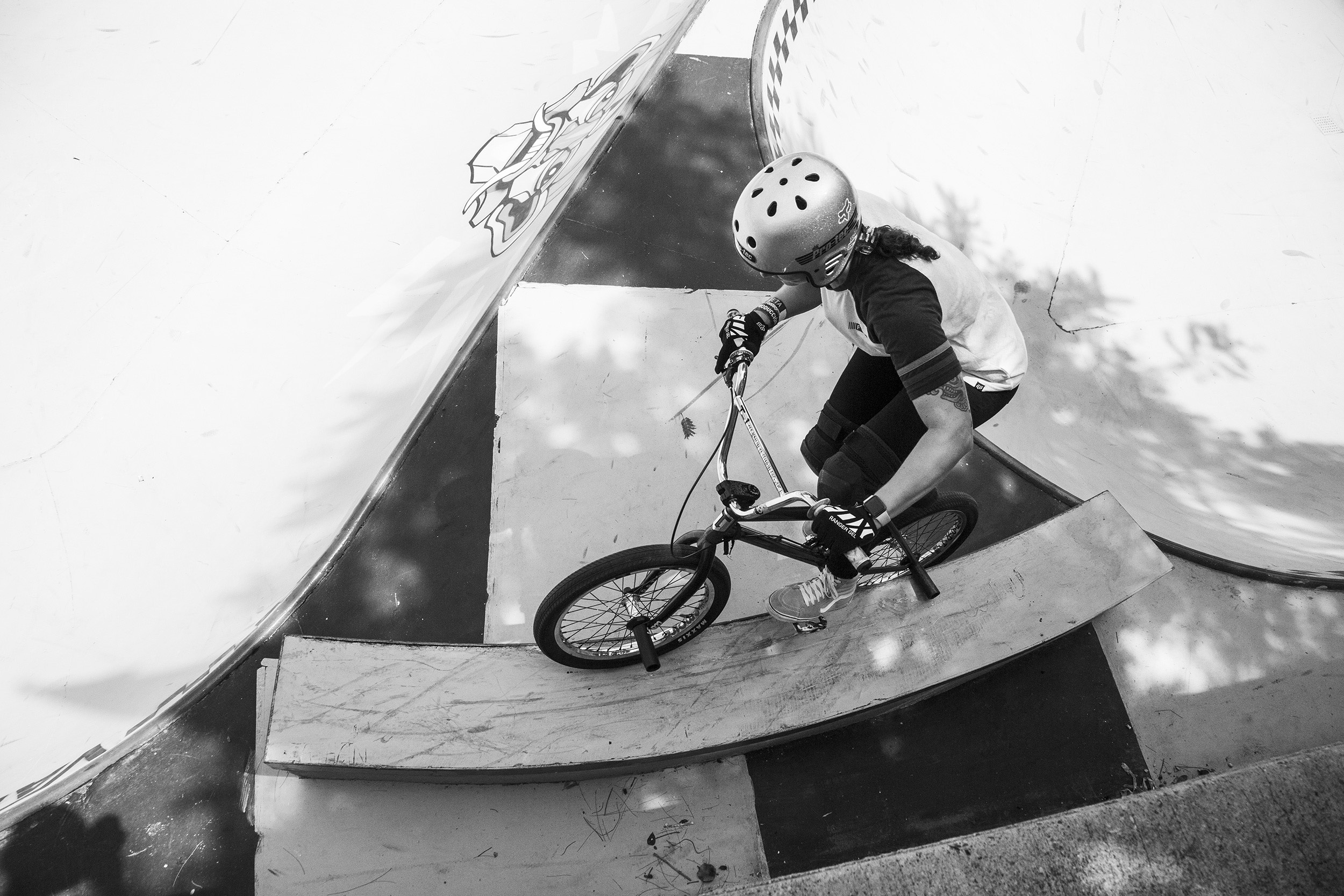 Nina Buitrago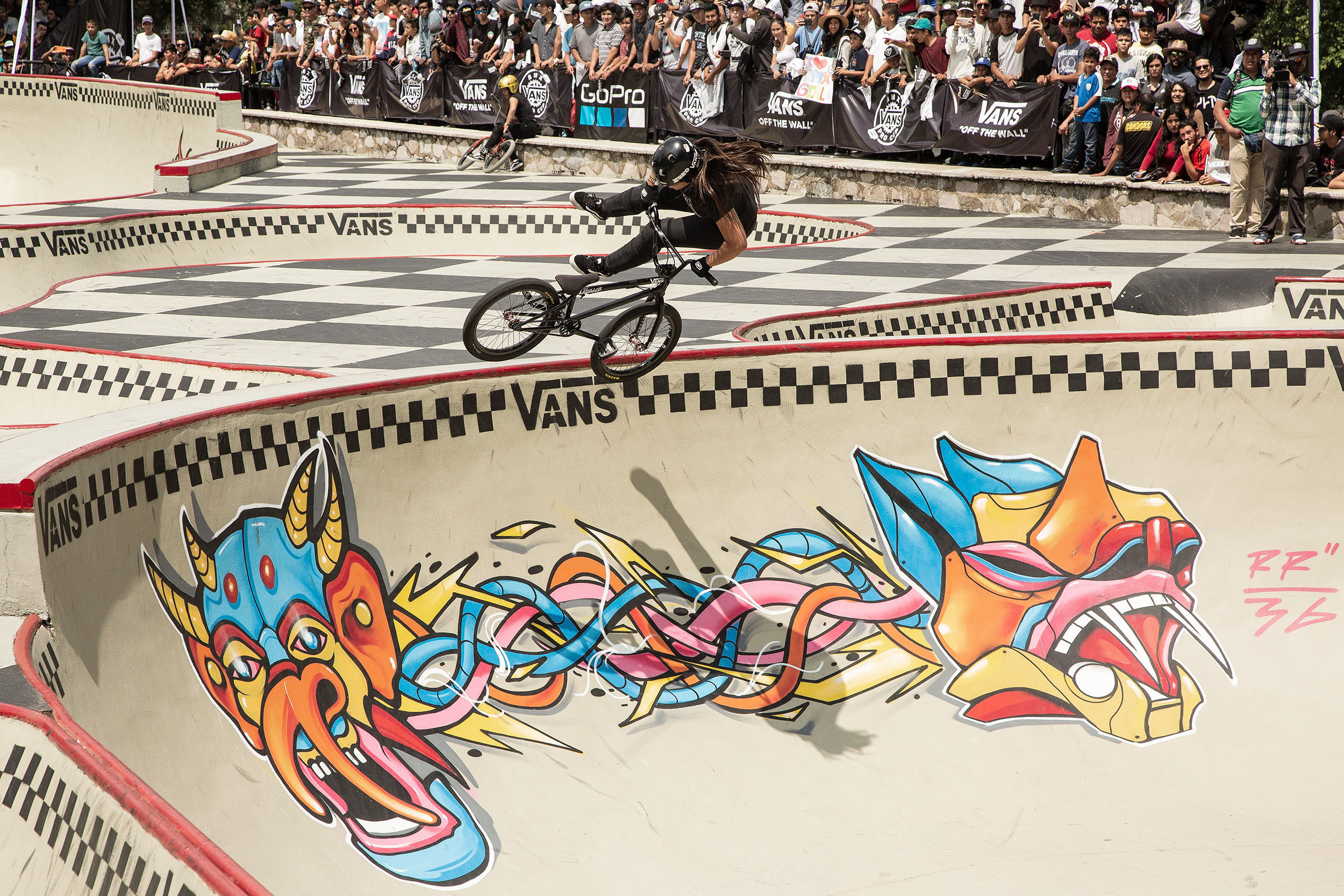 Macarena Perez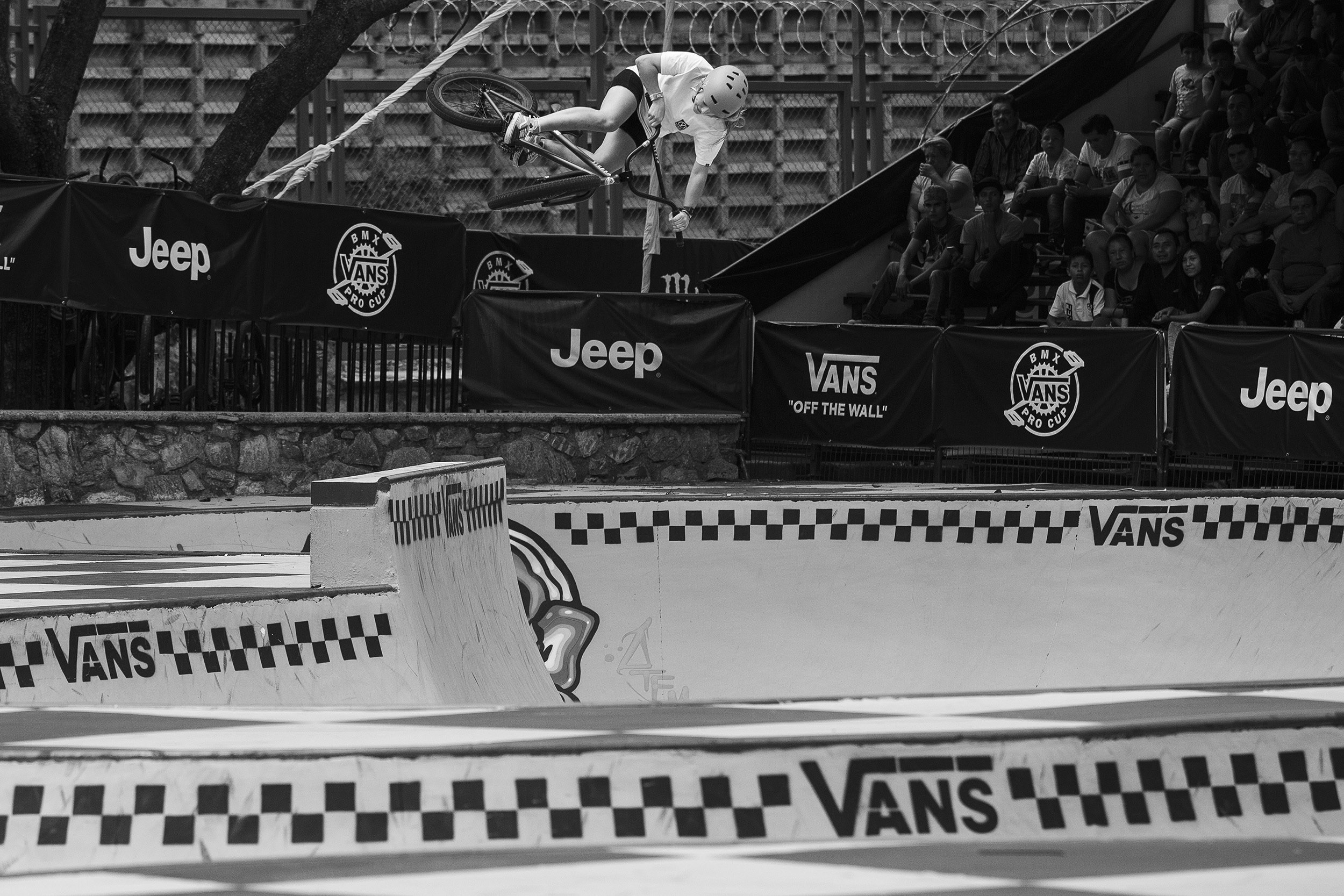 Teresa Azcoaga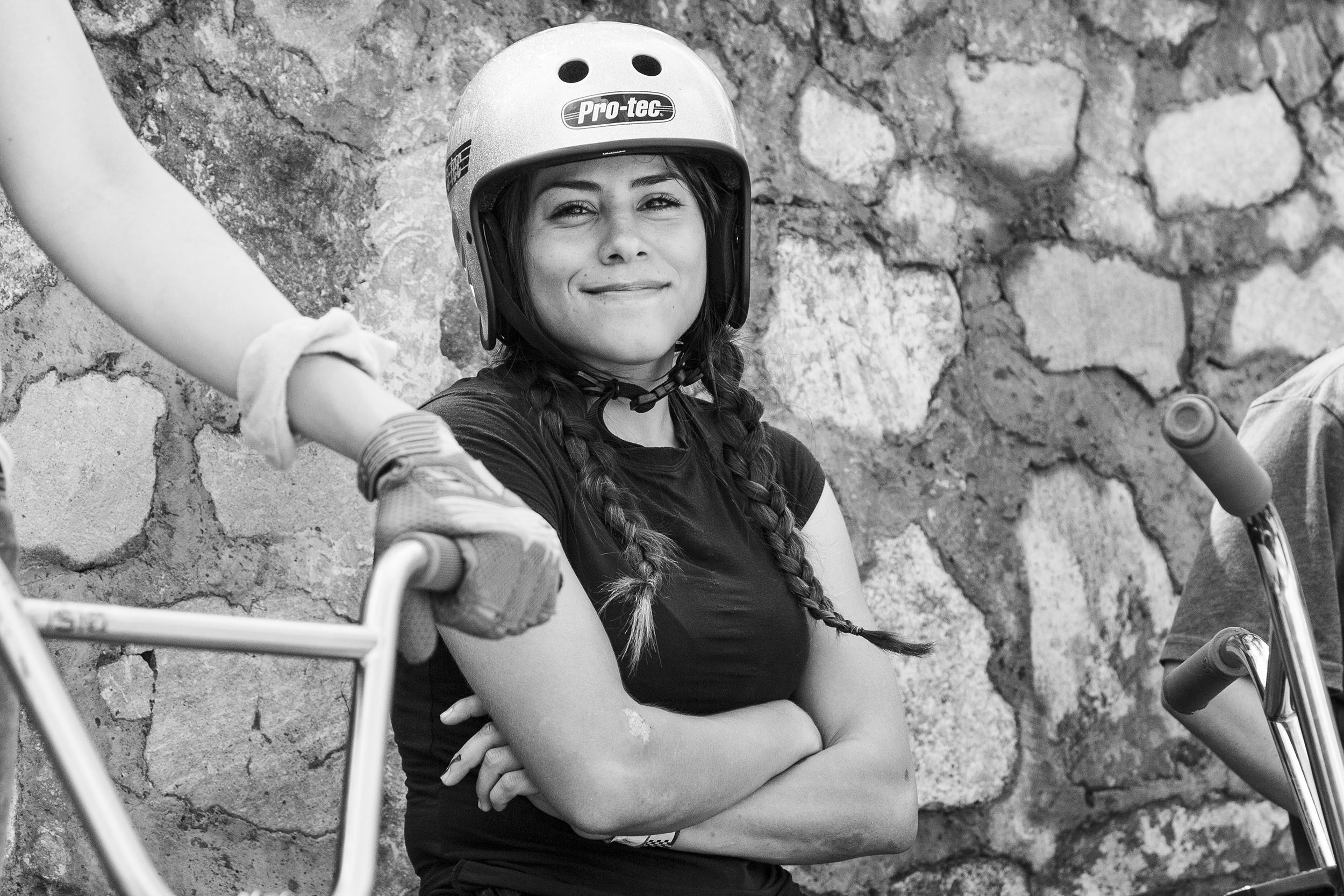 Margarita Valenzuela Meraz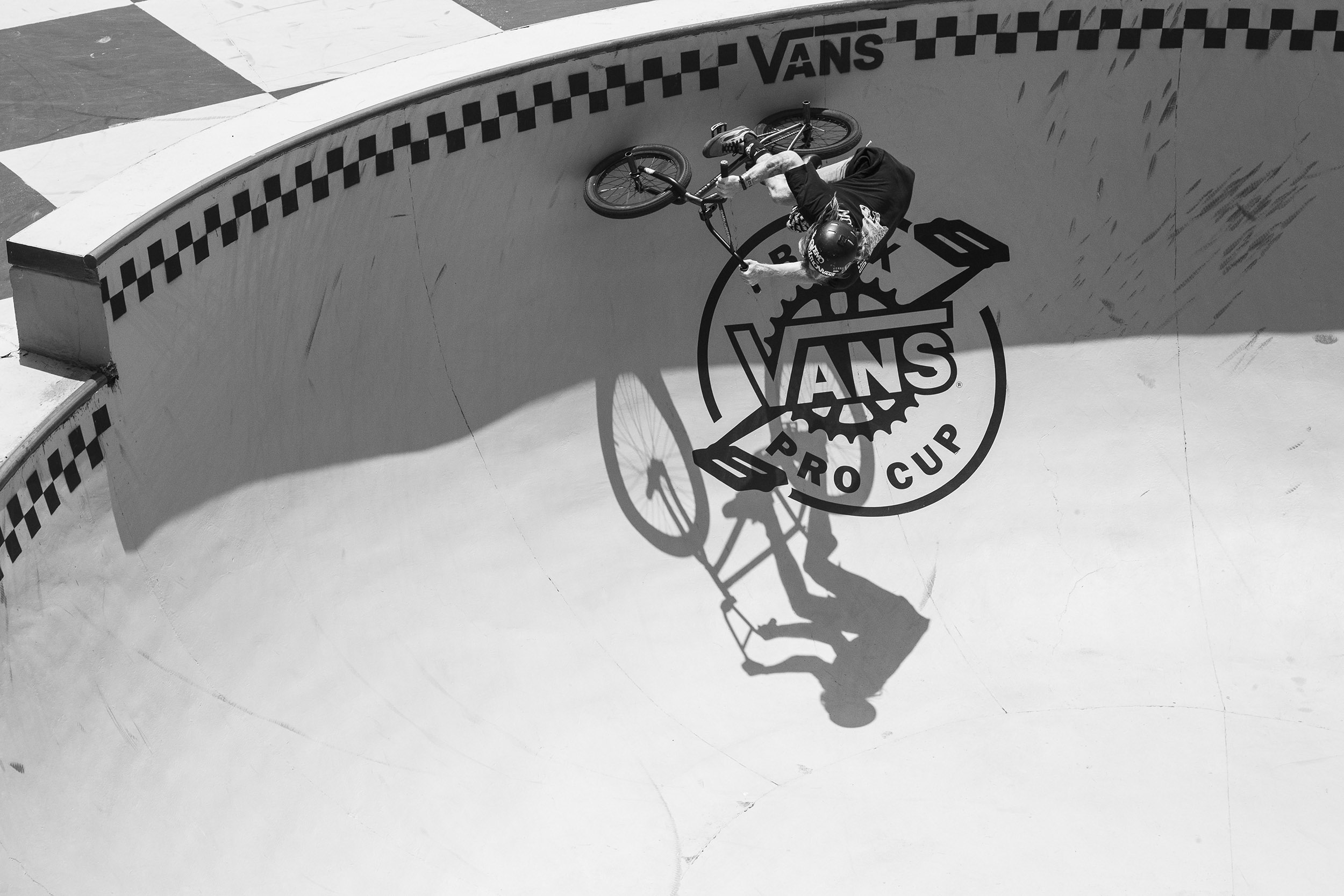 Jesse Gregory

WOMEN'S FINAL RESULTS
1. Angie Marino
2. Nina Buitrago
3. Macarena Perez
4. Teresa Azcoaga
5. Margarita Valenzuela Meraz
6. Jesse Gregory
7. Dayana Lopez
8. Tania Torres Reyes
9. Michelle Gomez
Women's Results: Final  Semi-Final

WOMEN SERIES POINT LEADERS
1. Teresa Azcoaga – 258
2. Angie Marino – 250
3. Nina Buitrago – 218
4. Macarena Perez – 172
5. Ellie Chew – 146
6. Perris Benegas – 144
7. Jesse Gregory – 116
8. Nikita Ducarroz – 100
9. Hannah Roberts – 76
10. Margarita Valenzuela Merez – 72

Women's Series Point Standings
ABOUT VANS BMX PRO CUP SERIES
The Vans BMX Pro Cup series debuted in 2017 as the world's definitive platform for BMX park terrain competition, showcasing the most talented BMX athletes from across the globe. The Vans BMX Pro Cup kicks off its second season in Sydney, Australia as the series embarks on a four-stop world tour, concluding with the crowning of the 2018 Vans BMX Pro Cup World Champion in Málaga, Spain. For more information on competition format, locations, athletes and sanctioning, please visit vansbmxprocup.com.

Photos by Rob Dolecki
Check out the full photo galleries and videos at vansbmxprocup.com.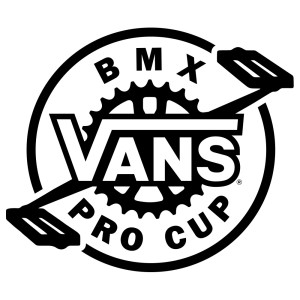 @vansbmxprocup on Instagram
vansbmxprocup.com
#vansbmxprocup