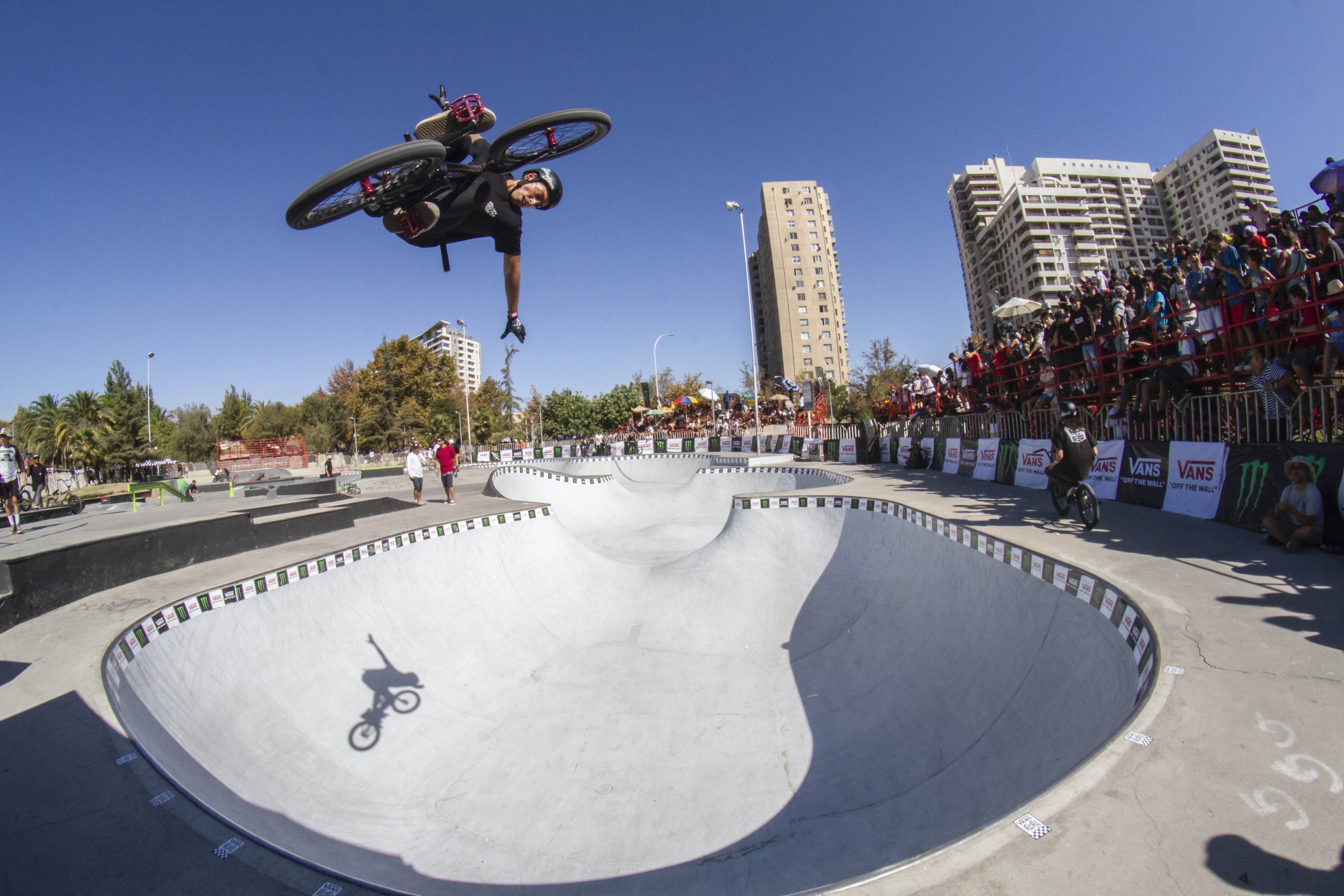 I've traveled to Santiago, Chile four times in a 2 year span, twice to run contests and twice for vert demos with Coco Zurita. Every trip has been great. The weather, the food, the riding and most importantly the people, have me looking forward to the next trip back. Even for a city of nearly 7 million residents, the BMX scene is huge. And so are the smiles on the faces of riders who seem to truly get why we all ride in the first place.
Now on to the contest. The 2020 Vans BMX Support Cup Chile had a Thursday semifinal at Parque Los Reyes with 60 riders bringing their own style to the course. Local favorite Andres Gatica took the top spot, followed by 26 more riders advancing to the finals.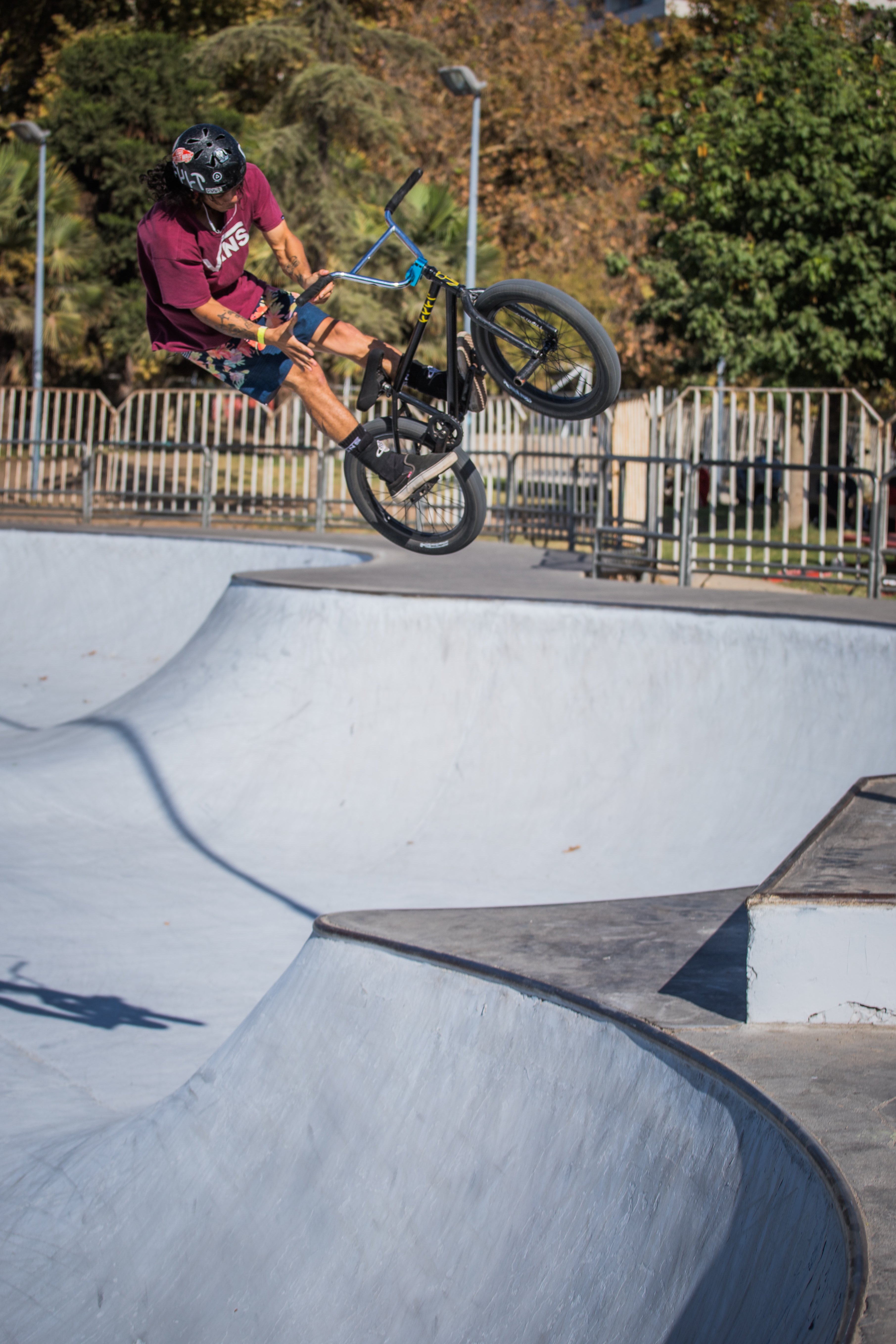 With skate events scheduled for Friday and Saturday, BMX returned on Sunday to another enthusiastic local crowd. Thank you @vans_chile for packing the stands yet again.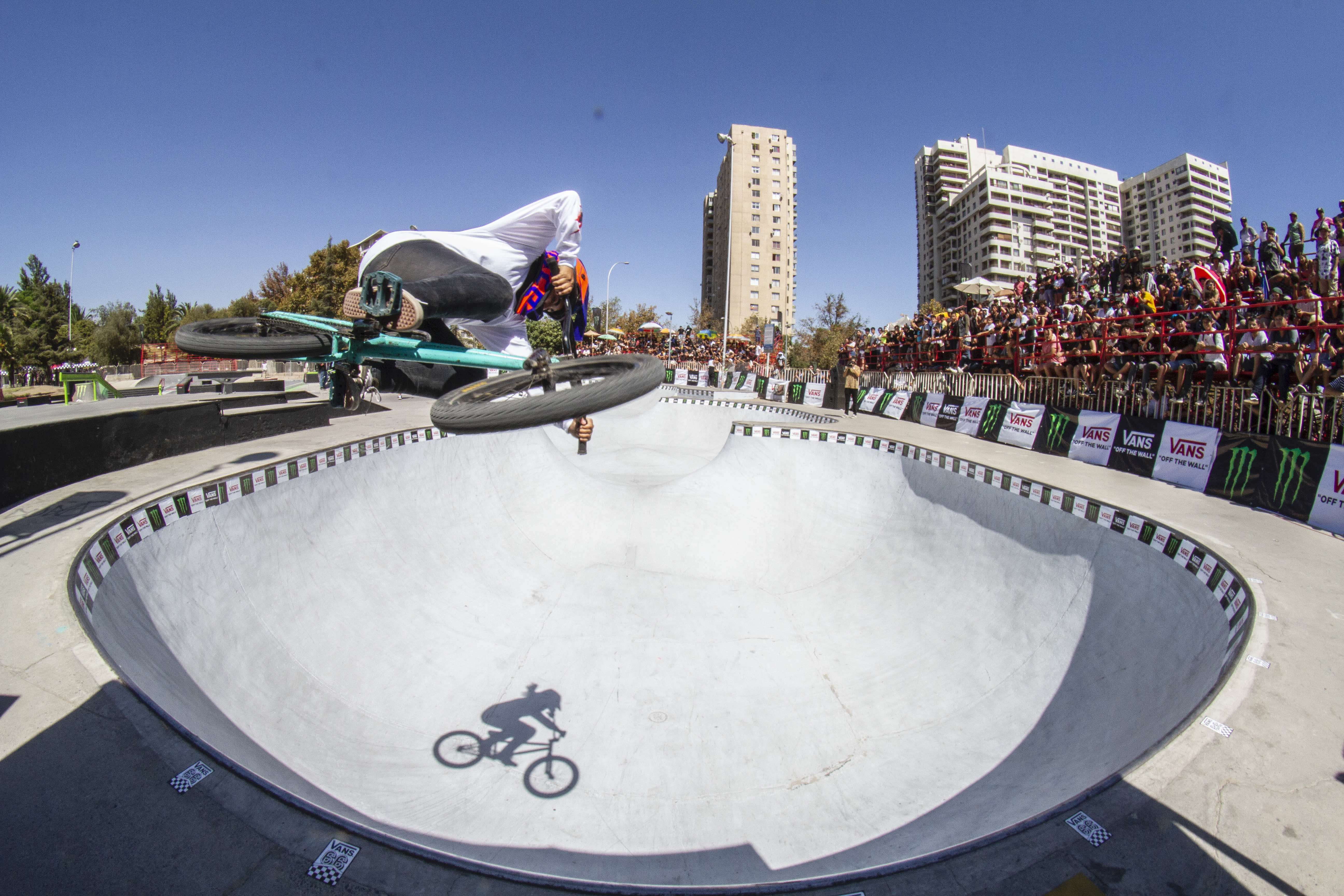 7 women made it out to shred and they all brought something unique to the table. Trinidad Ramirez was dialed and consistent in placing 3rd, while Catalina Henriquez stretched can cans on her way to 2nd. Francisca Munoz aired higher, rode faster and spun the bars for the win.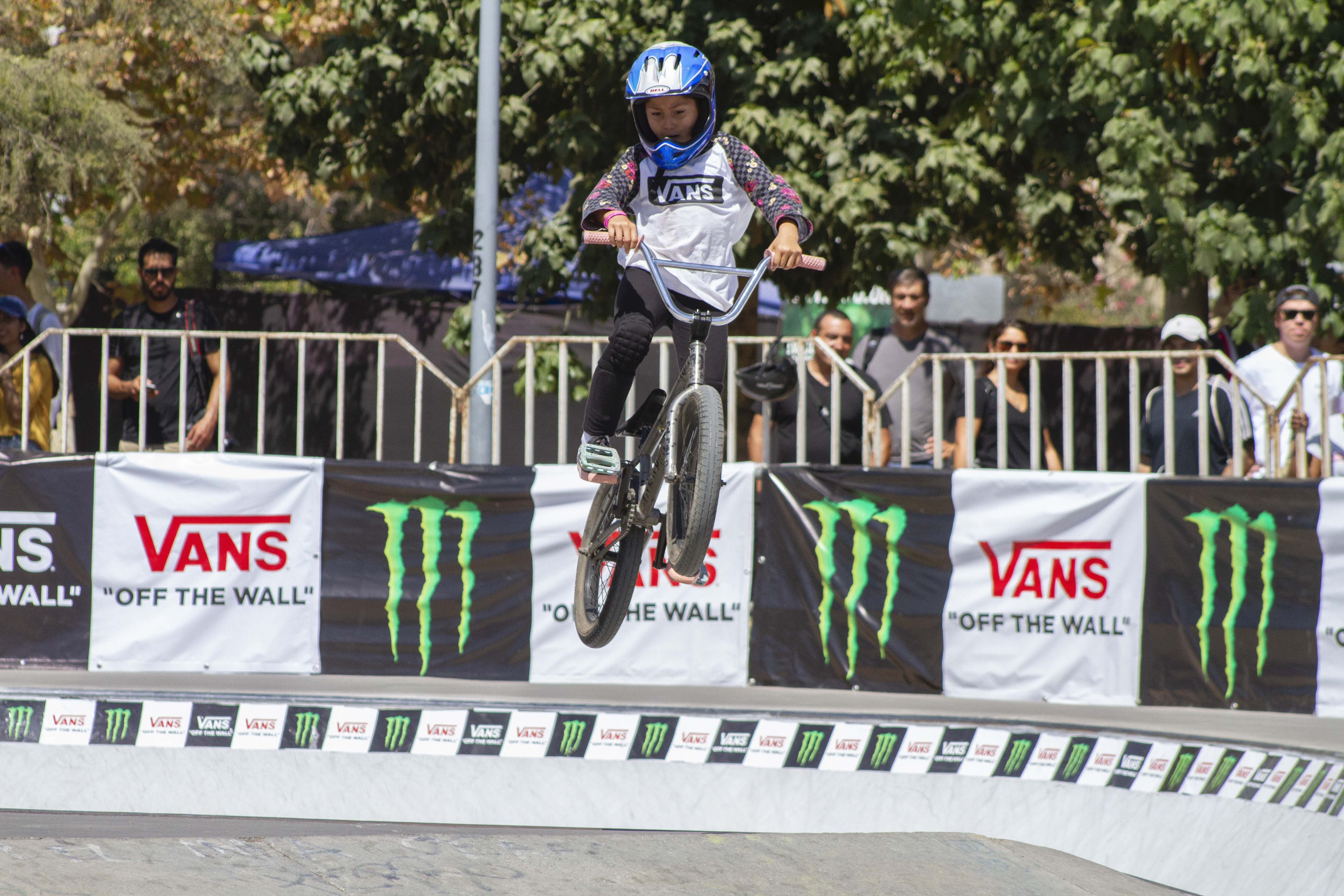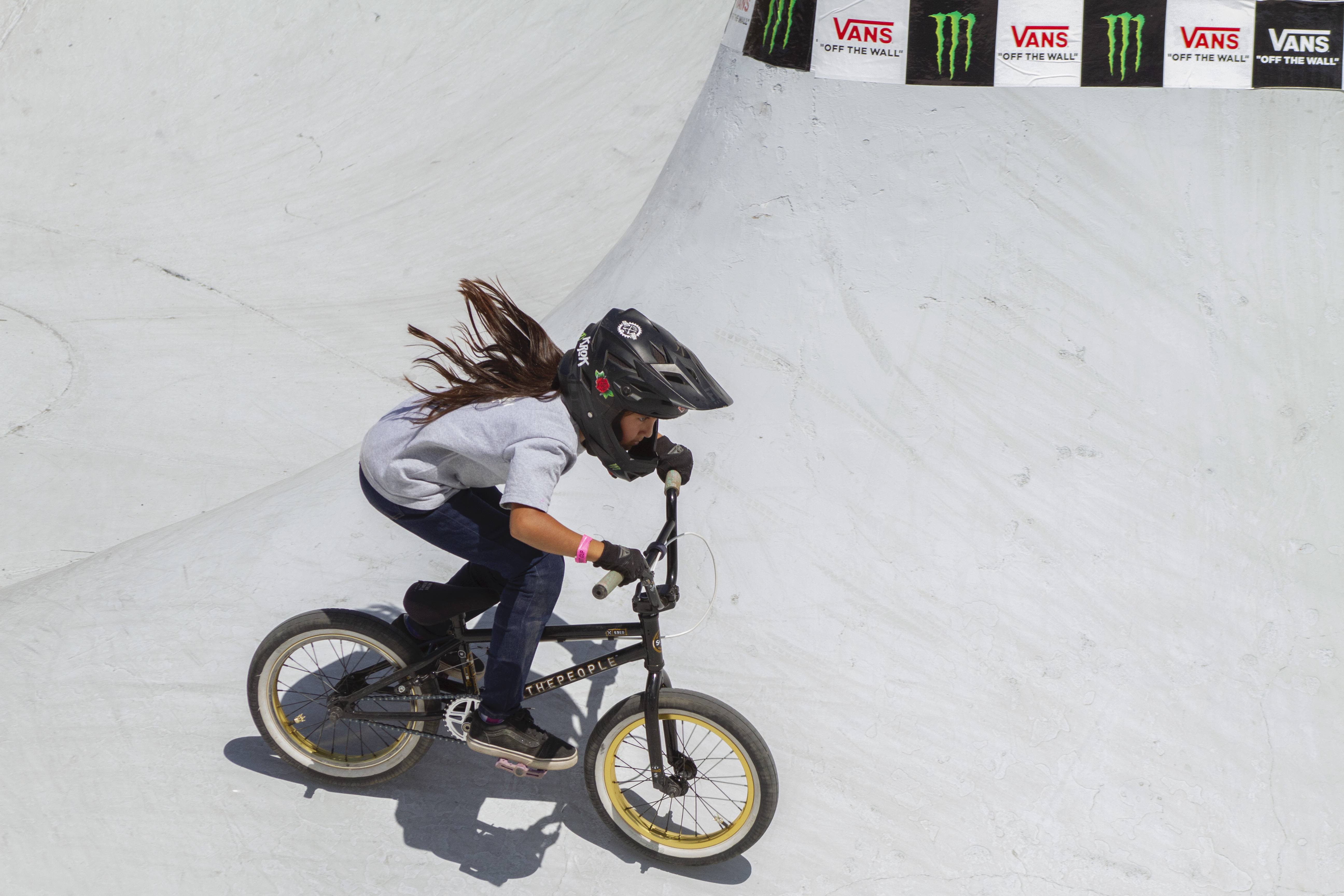 27 riders would then drop in as 3 heats of 9, for a jam format that scored everything that went down in the finals.
Landing in 5th place was Jorge Arias Ceballos from Colombia. In each run he blasted out of the deep section and gapped into the shallow, way higher than anyone should. He used a unique line for speed – hauling ass across an elevated deck before diving into the bowl to start his run. He even 360'd the gap in one of his runs, scaring the shit out of most of us in the process.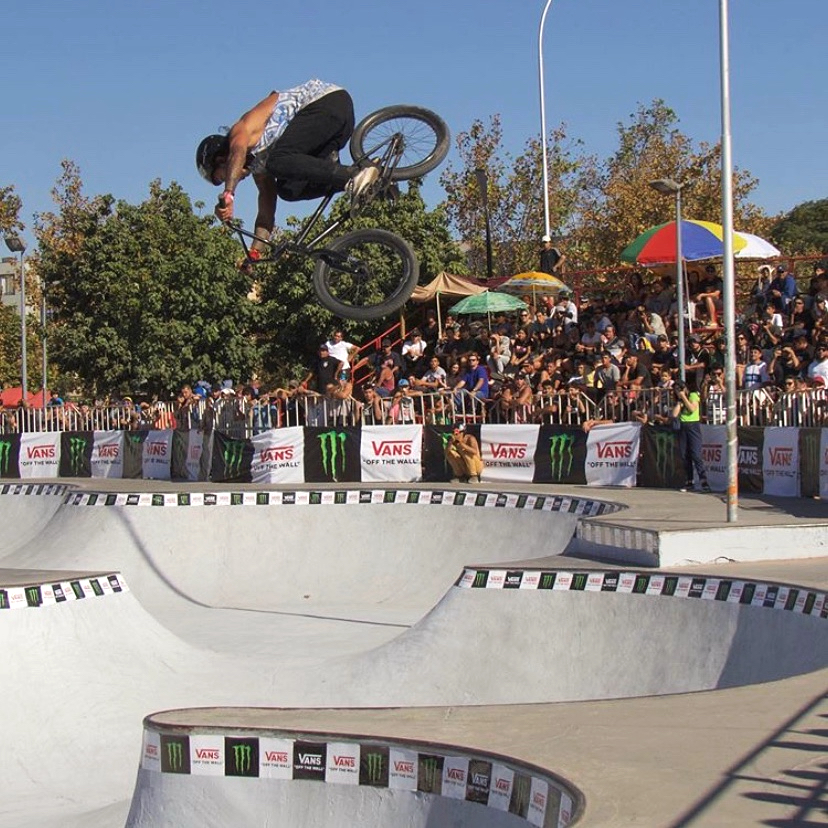 After placing 16th in semifinals, Victor Munoz dropped in on fire for the finals with dialed riding that had him leading after Heats 1 and 2. He finished just off the podium, but you could sense how stoked the local crowd and riders were to see him rip it up. He's been a staple of the Santiago riding scene for years now, and from the looks of it, will be for many years to come.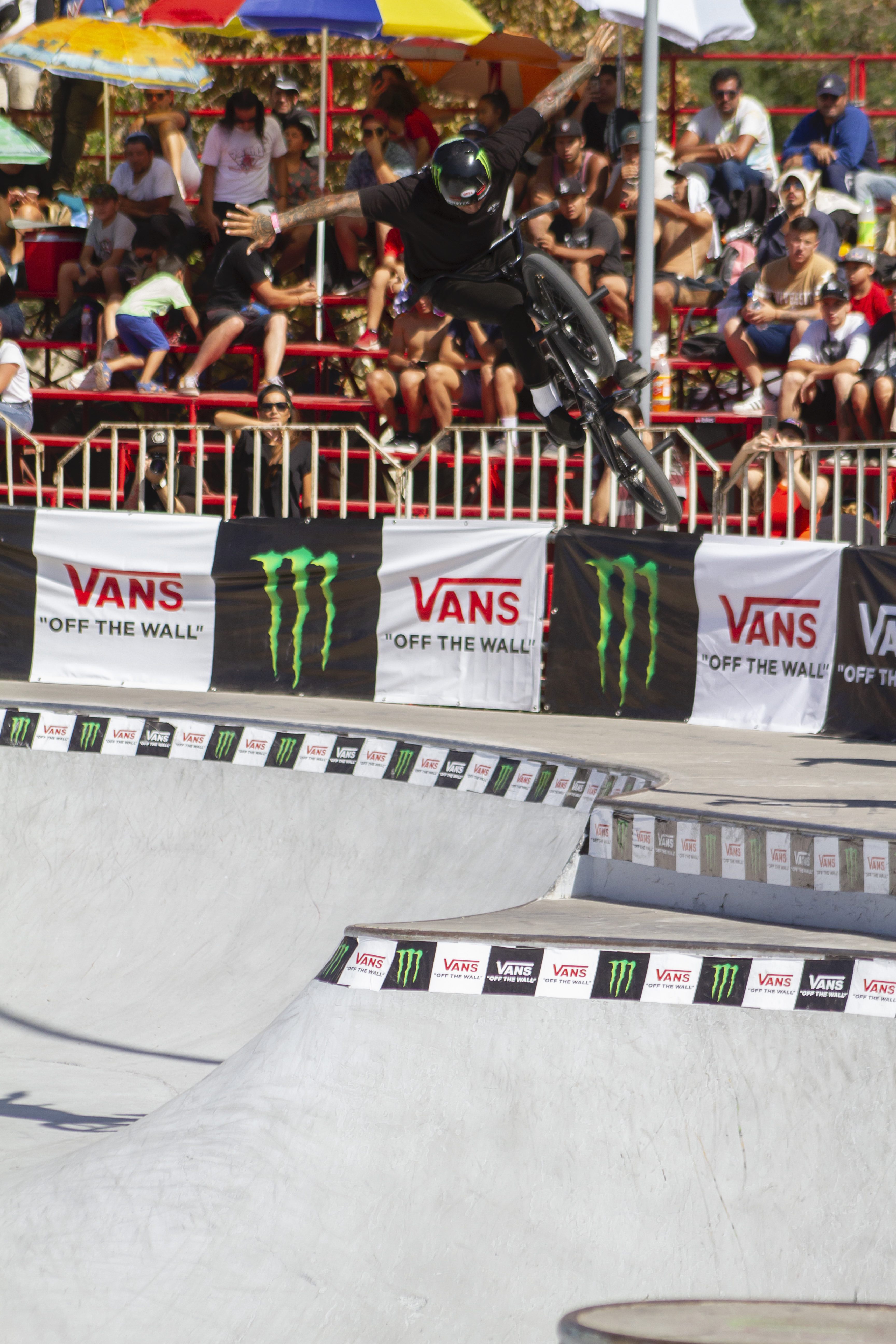 It was a good day for Nicolas Castillo, a Colombian rider who has relocated to Chile and placed 3rd. He had lines packed with both big and technical tricks, ending each run with an insane barspin to fakie out of the deep end, landing in a front wheel tire slide to revert.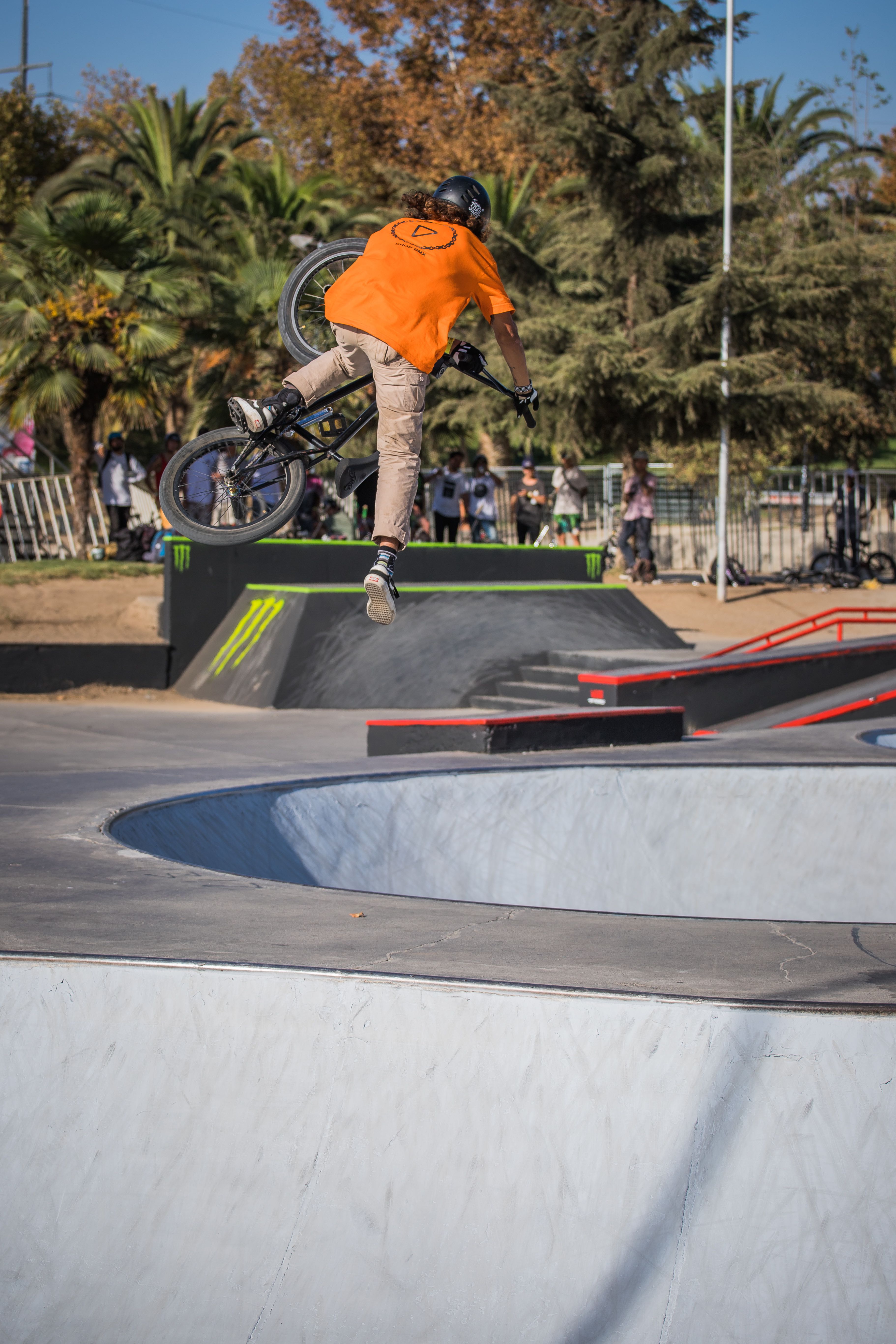 Top qualifier Andres Gatica continues to make his hometown of Santiago proud and the time he's spent dialing in lines at Parque Los Reyes is obvious from the moment he drops in. Tweaked variations, barspin tricks galore and big downside whips over the hip all made it into his runs, and the jam ended on a high note when he pulled a fast nosemanual to 360 across the volcano to land in 2nd place.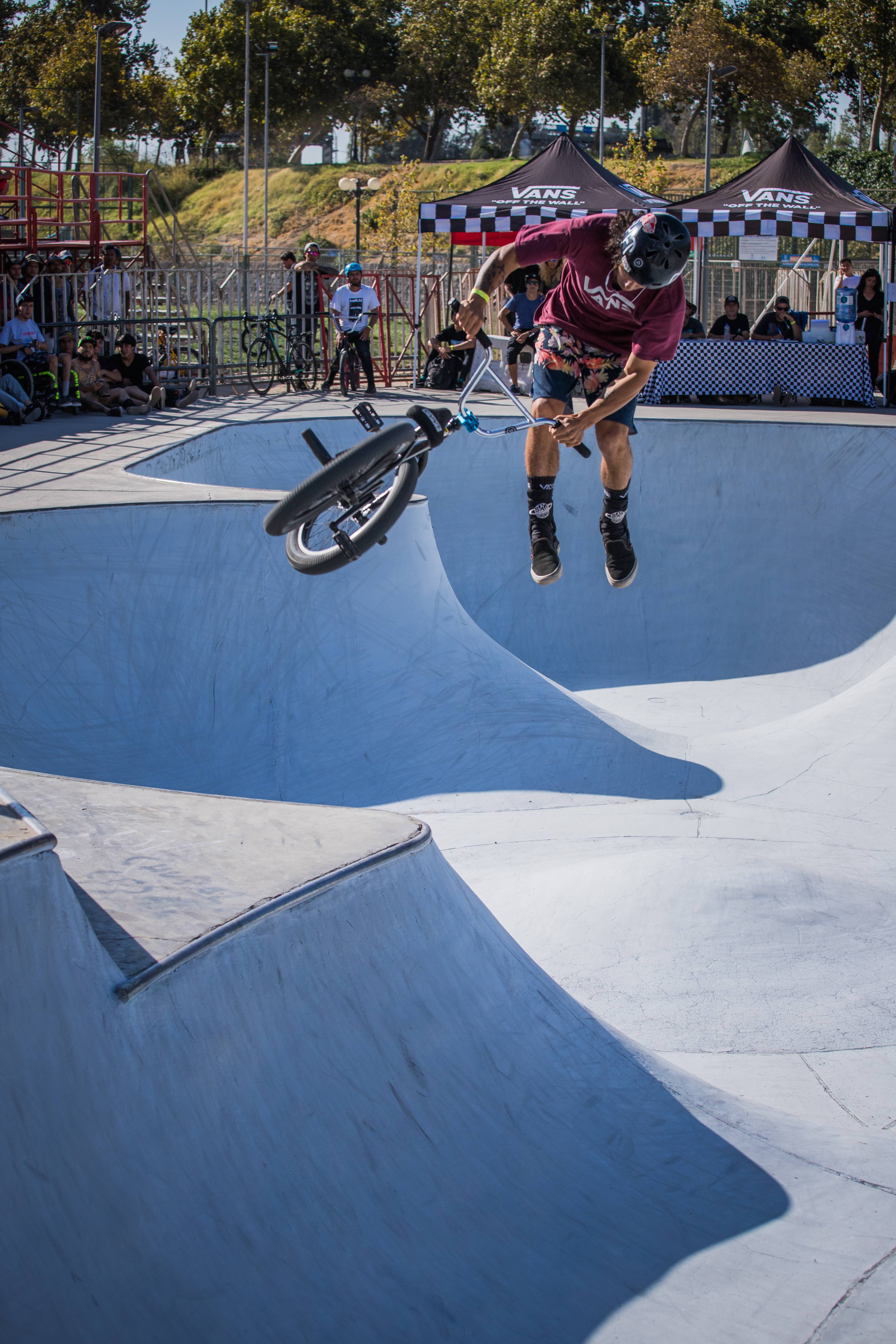 When we opened registration for the inaugural Vans BMX Pro Cup RQ Australia in early 2017, Cauan Madona from São Paulo, Brazil was one of the first riders to register. I was thoroughly impressed and entertained by the YouTube edit he submitted, with footage of him ripping it up at a concrete park in a beautiful setting with a dog chasing him around. I remember thinking how this new reality of stylish riders with great attitudes shredding concrete all over the world was good in so many ways, and that the series would encourage even more of it. I was personally disappointed when he ultimately wasn't able to make it to Sydney, but those feelings quickly disappeared when he made the trip out to Guadalajara later that year to win the RQ and a trip to the finals in HB. Since that time, he's made his presence felt at nearly every concrete comp, becoming a regular in a contest scene that brought a breath of fresh air to BMX.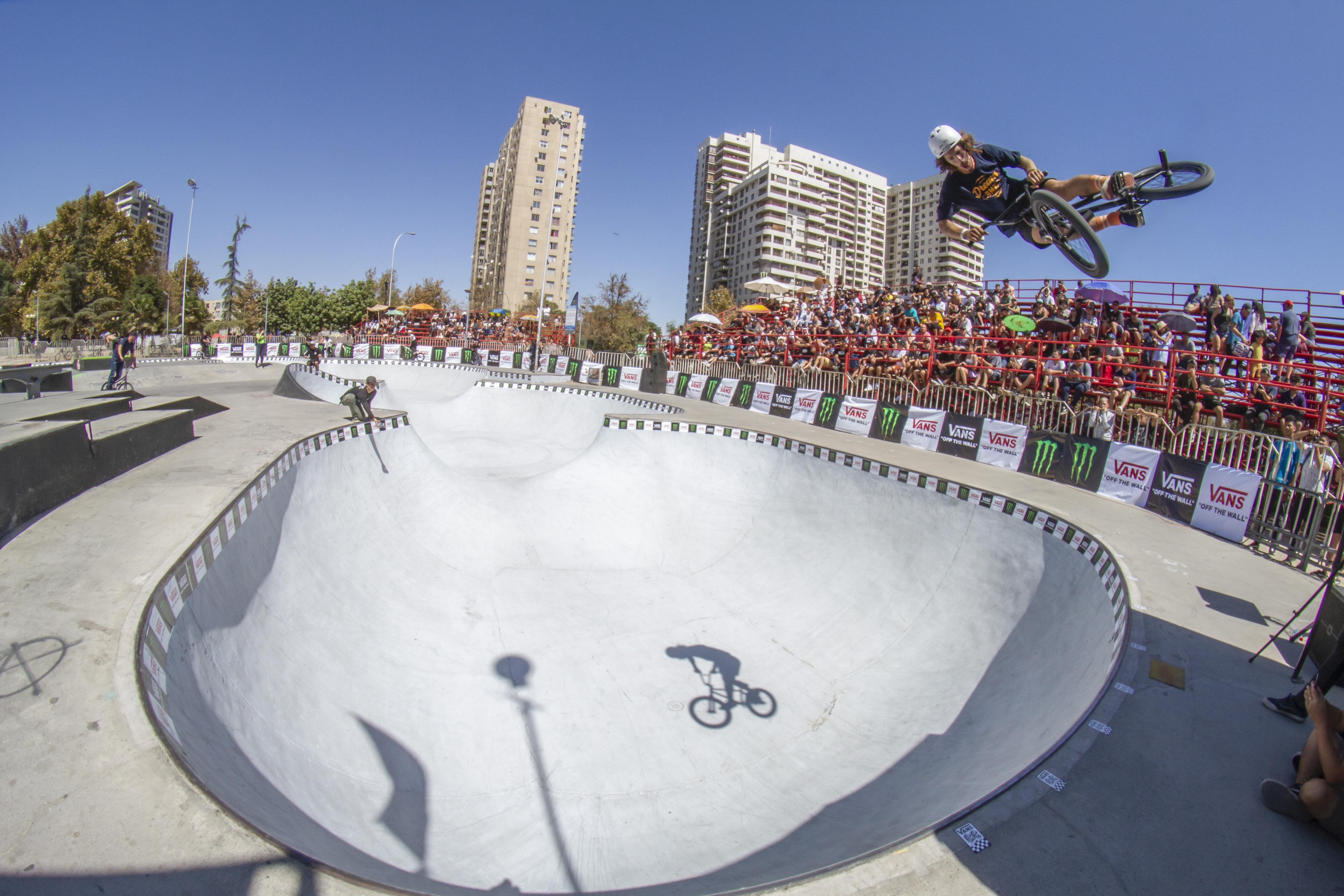 Simply put, Cauan killed it in Santiago. He flowed as always, but added unique lines that were all his. He gapped further, aired higher and clicked the crap out of a late turndown, on the way back down from a massive barspin air and on his way to a well deserved win. Big thanks to Alan Quigley, Andres Soffia and the Vans Chile crew, ibikes_chile, our judges Coco Zurita and Cristian Orellana, and Daniel Olivares for handling the mic. Till next time, Santiago🤘🏼- DMC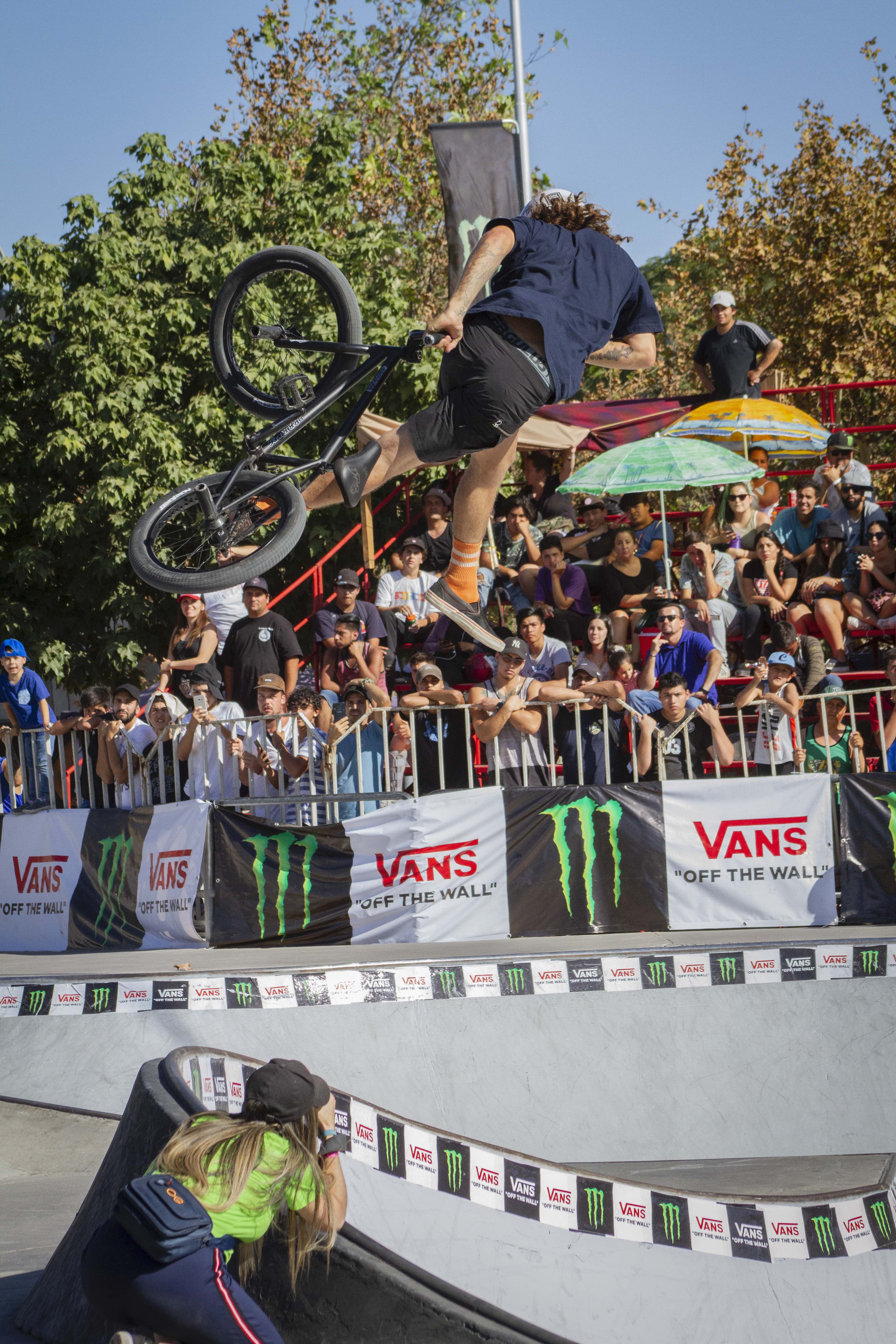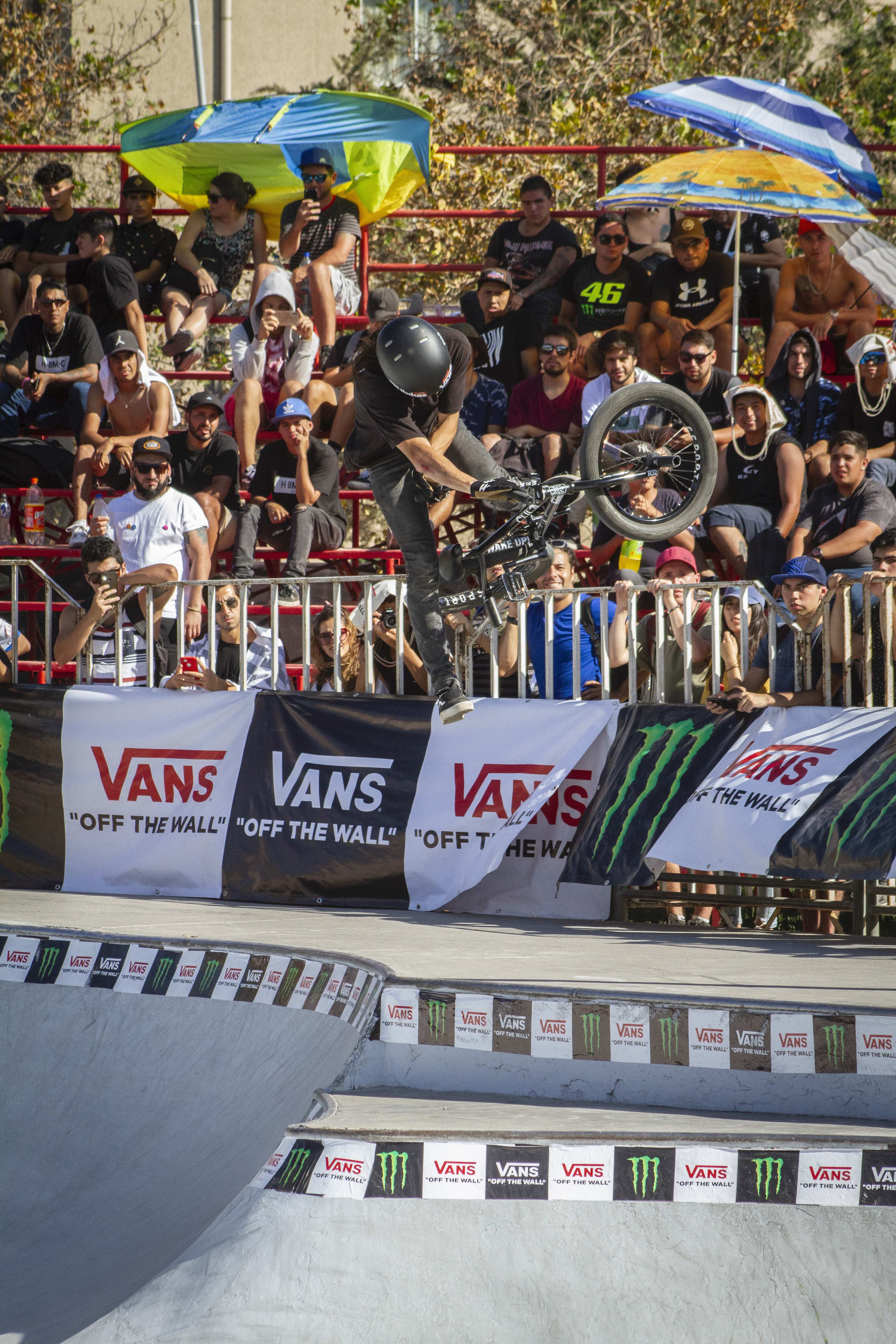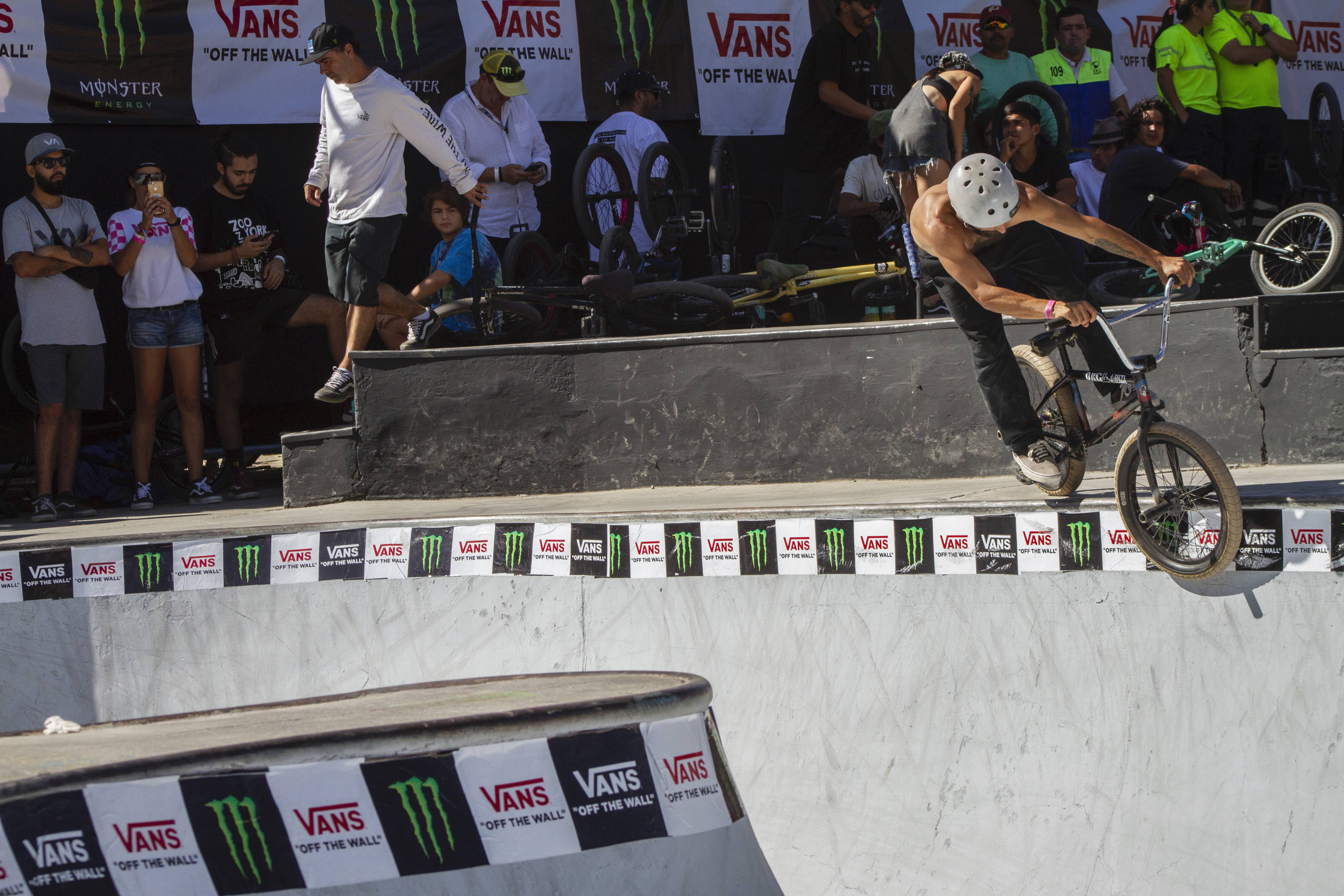 Vans BMX Support Cup
Parque Los Reyes
Santiago, Chile
March 12 & 15, 2020

Final Results
1. Cauan Madona
2. Andres Gatica
3. Nicolas Castillo
4. Victor Munoz
5. Jorge Arias
6. Ivan Galdames
7. Manuel Gatica
8. Nicolás Alcayaga
9. Diego Galdames
10. Sebastián Tapia araya

Women's Final Results
1. Francisca Munoz
2. Catalina Henriquez
3. Trinidad Ramirez
4. Rosita Lopez
5. Danitza Salas
6. Agustina ignacia Alfaro espindola
7. Martina Zamorano
8. Javiera Cuevas

Full Results:
Final
Women's Final
Semi-Final