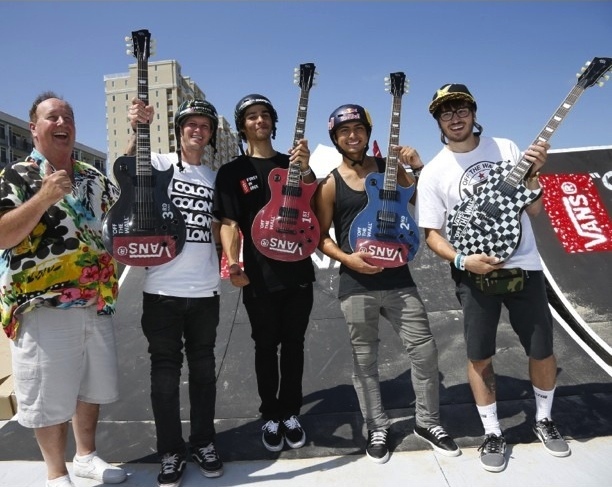 Podium shot of 5 winners that need to start a band
L-R Steve Van Doren, Ryan Guettler, Kevin Peraza, Daniel Sandoval and Brett Banasiewicz
Photo by: @colinmackaybmx
BMX RESULTS: Final
Check out more photos at Vans BMX on Tumblr
Recap
As usual, the vibe in Virginia Beach at ECSC was laid back, but the riding wasn't.  With the Vert ramp deck and the course roll-in sharing the same deck, some guys would do a vert demo run, pop out, and roll into the course. Ryan Guettler rode awesome all weekend with clicked turndown flips and turndown 3's to land in 3rd place. Last year's winner, Daniel Sandoval, ended up in 2nd and Kevin Peraza took the win.  Kevin and Daniel are that new breed of rider that can whip and bar into and out of whatever they want. So many crazy combos from both done at height with classic variations thrown into the mix.
Due to strong winds, the results from Friday's Qualifier would stand as the Final results. On Saturday, we shifted pieces of the course around for a makeshift mini-ramp tech session demo and added some flatland into the mix.
The highlight of the weekend was having Brett Banasiewicz at the event. He's come such a long way since his accident last year. Steve Van Doren presented Brett with a custom Vans guitar and a check for 5 grand.  Everyone was stoked to catch up with Brett.
Another fun event thanks to Steve Van Doren and Vans – first in BMX.
BMX FINAL RESULTS
1. Kevin Peraza
2. Daniel Sandoval
3. Ryan Guettler
4. Austin Coleman
5. Brandon Loupos
6. Mark Mulville
7. Colton Satterfield
8. Daniel Dhers
9. Scotty Cranmer
10. Mike "Hucker" Clark
Download the full results: Final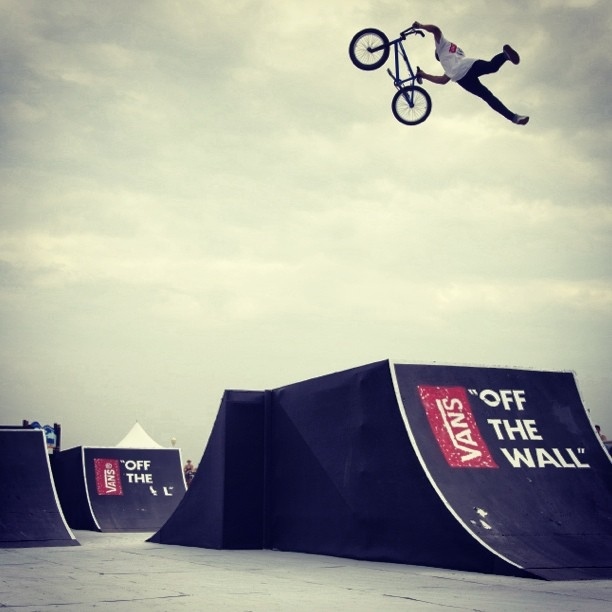 Superman seatgrab Indian air by Kevin Peraza Photo by: @colinmackaybmx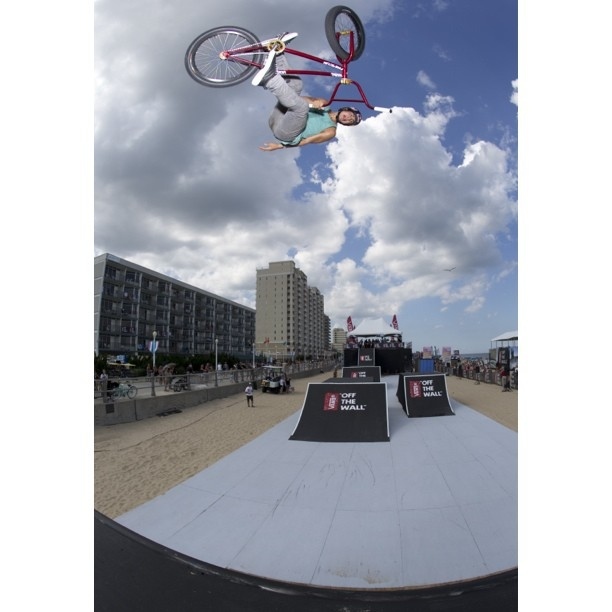 Daniel Sandoval one-handed invert Photo by: @colinmackaybmx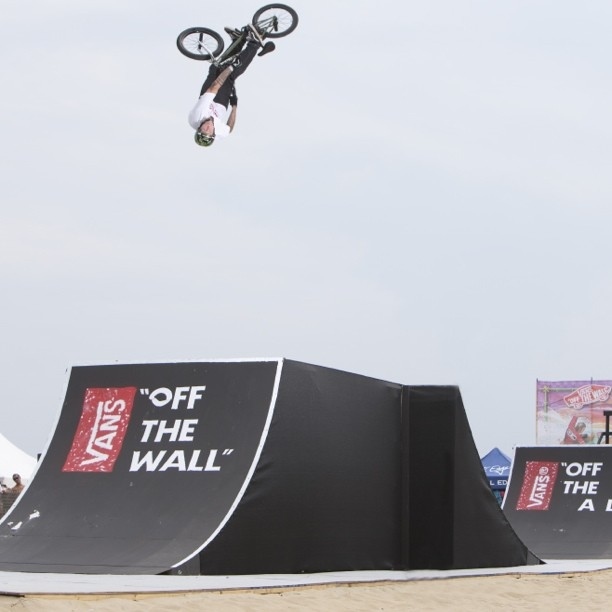 Ryan Guettler turndown flip Photo by @colinmackaybmx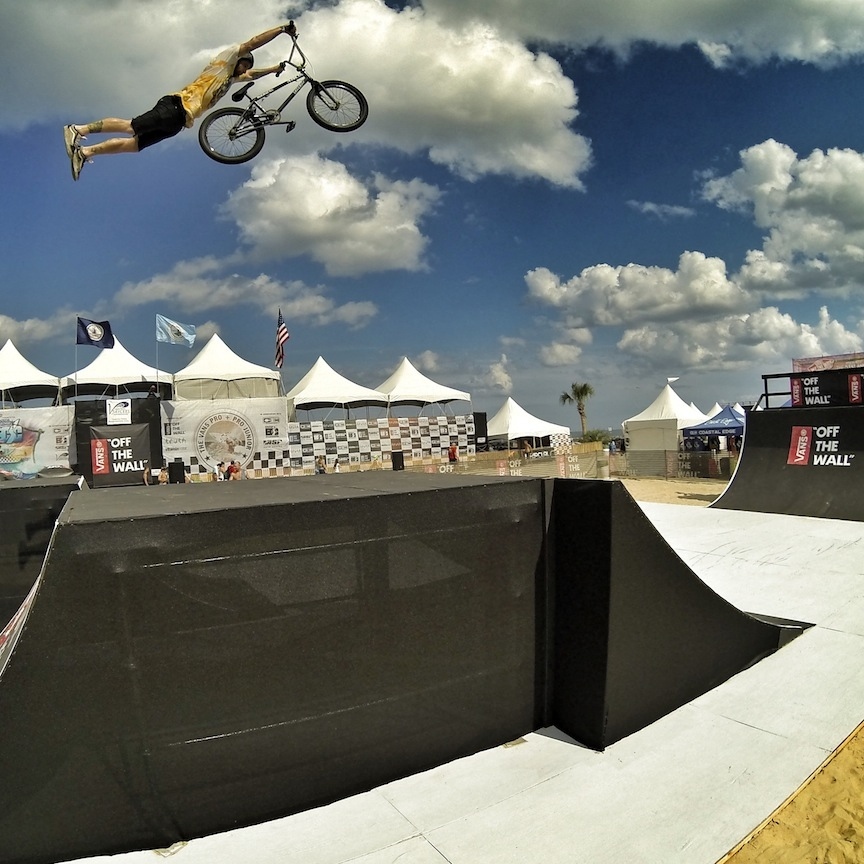 Mark Mulville superman Photo by: @bmxDMC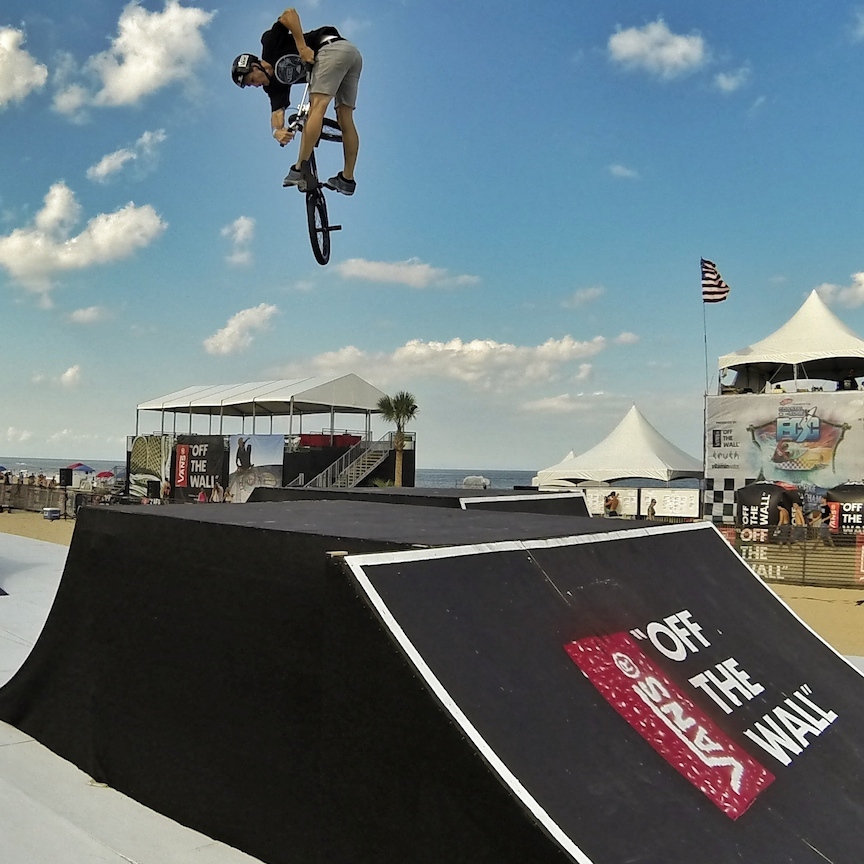 Colin Mackay turndown 360 Photo by: @bmxDMC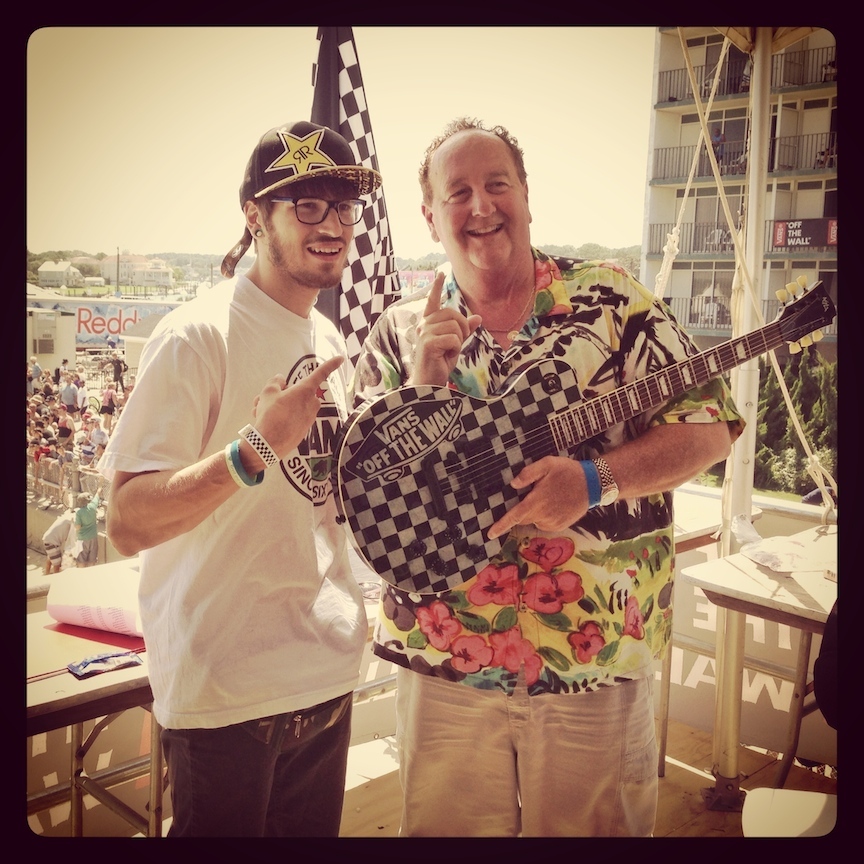 Brett Banasiewicz and Steve Van Doren Photo by: @bmxDMC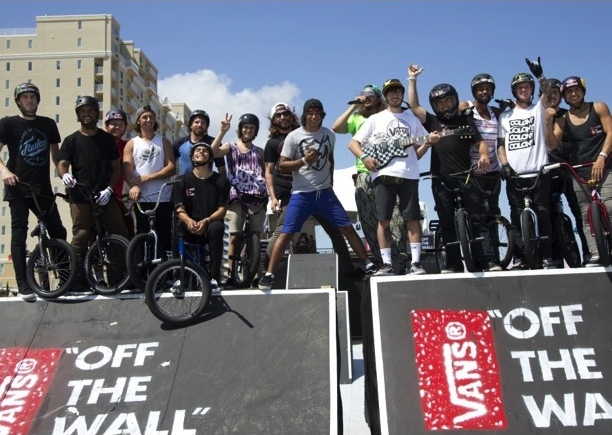 Riders after the makeshift mini-ramp demo Photo by: @colinmackaybmx