Jason Watts Claims Major Tour Victory at Vans BMX Pro Cup Series in Mexico
– Larry Edgar Brings Signature Airs to New Heights
– Sergio Layos Upholds Series Momentum with Third Consecutive Podium
Watch Podium Riders' Highlights Here!
Guadalajara, MEXICO (June 5, 2017) – The Vans BMX Pro Cup Series saw an incredible close to the final global qualifier event in Guadalajara, Mexico this past weekend as more than 30 world renowned BMX riders pursued their last chance to win before the World Championships this season. Scouring the terrain with unpredictable and unique lines, Australia's Jason Watts grasped his first major tour victory, highlighting an excellent performance merging technical manuals with back-to-back tricks throughout Montenegro's vast course.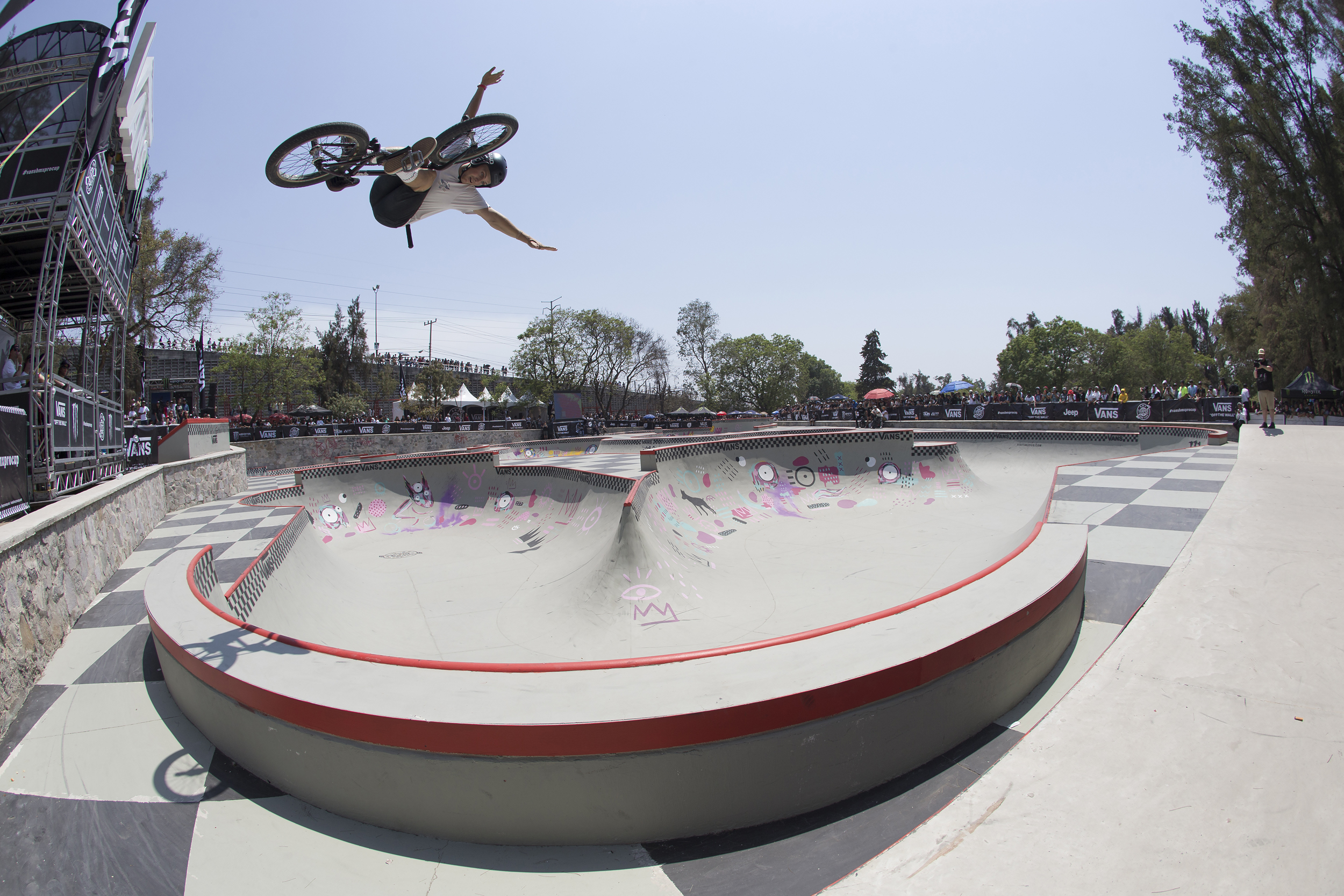 Jason Watts
An emotional Watts states, "I'm speechless, winning this event is mind-boggling. Everyone rips it out there, I didn't think this day would ever come. I have too much fun riding my bike to ever think about it."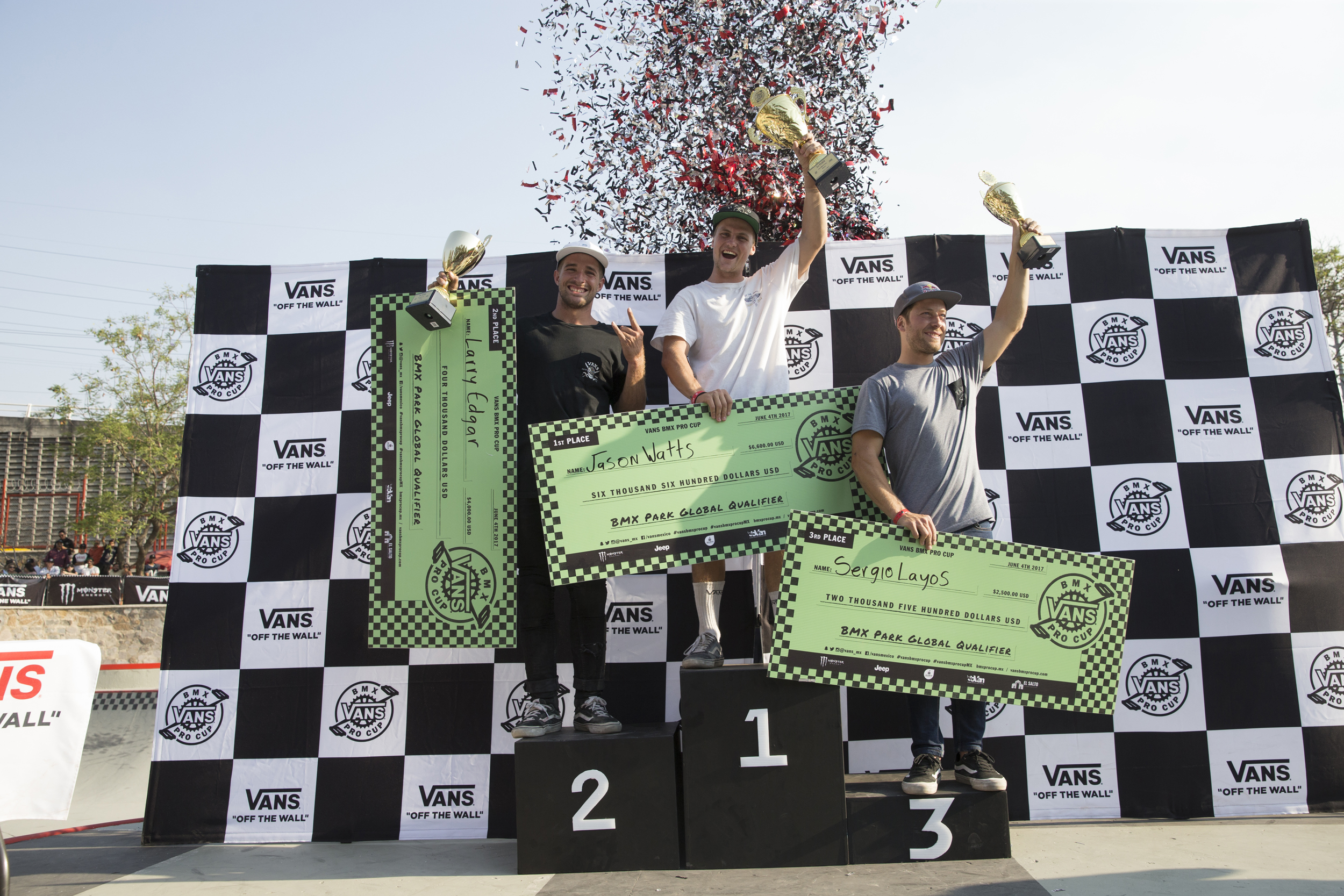 Larry Edgar-2nd, Jason Watts-1st, Sergio Layos-3rd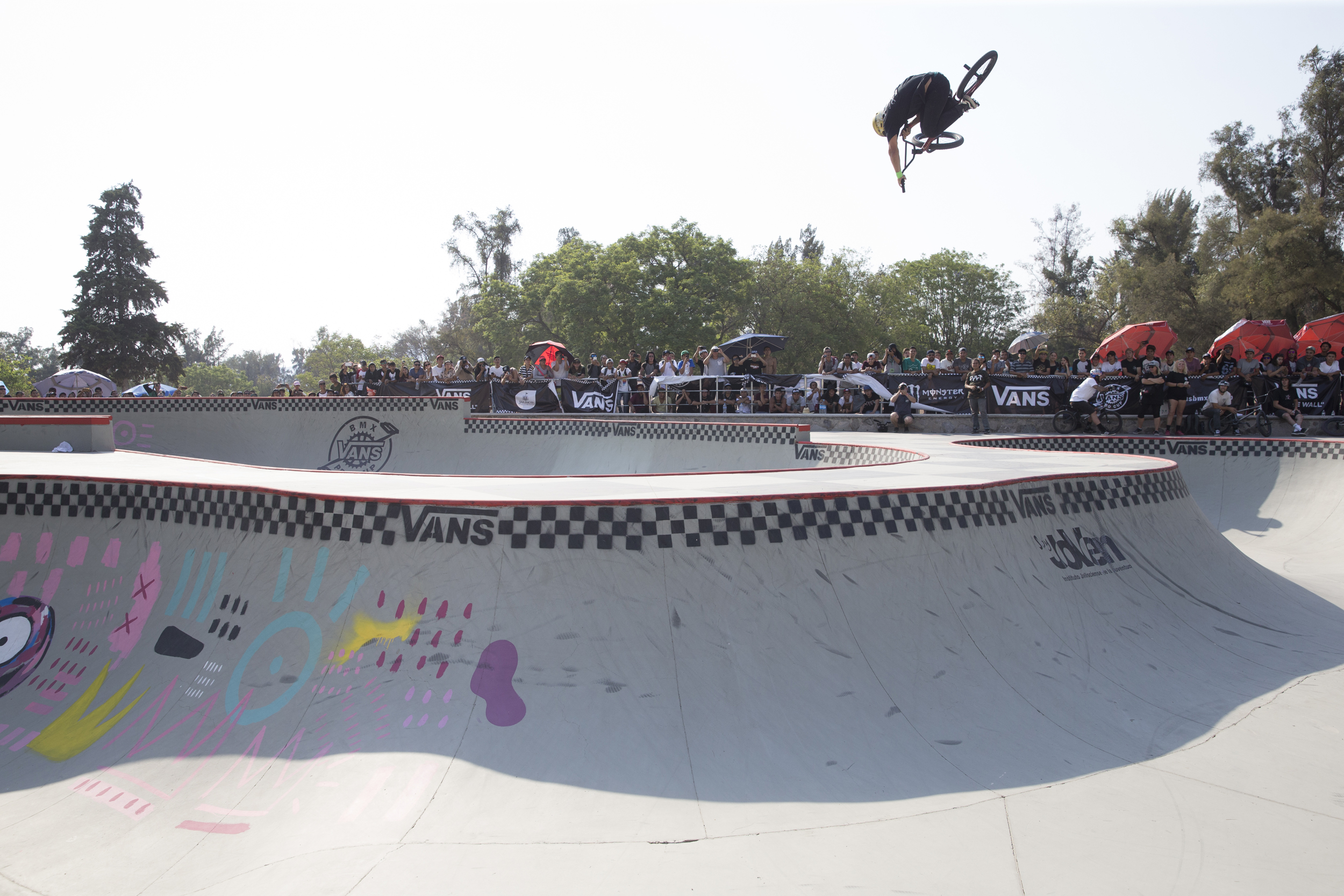 Larry Edgar
Trailing closely behind Watts, USA native and crowd favorite Larry Edgar earned a hard-earned second place, showcasing the contest's greatest airs along with enormous trick combinations, while Spain's Sergio Layos' consistent riding and fearless speed merited him third, and also marks his third consecutive podium win in the series. Layos' remarkable consistency throughout the series proves his momentum as a star contender to watch in the Championships.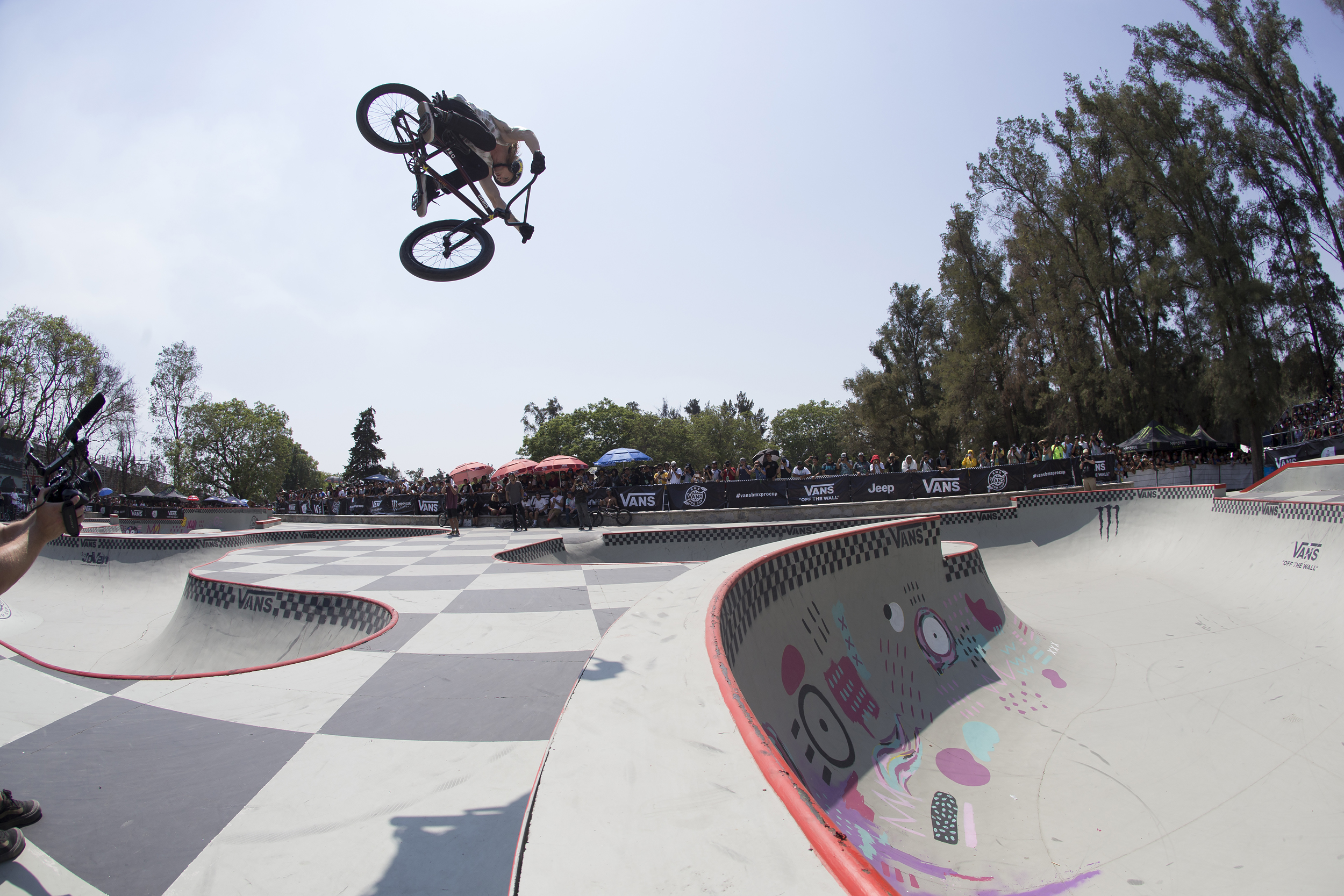 Tom Dugan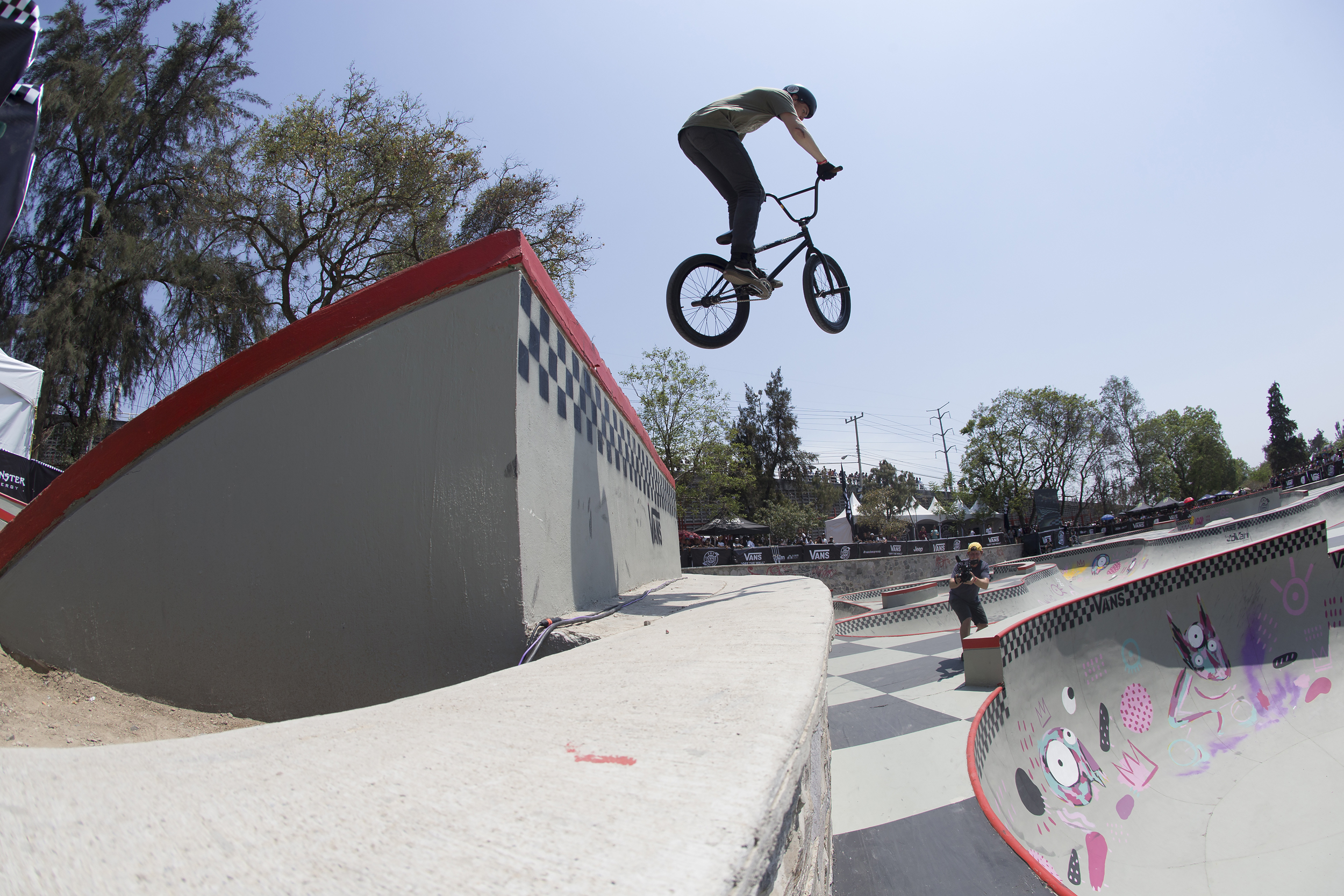 Jamie Cooper-Ellis
Tom Dugan took home the event's Best Trick award for a massive 360 bowl transfer, and Jamie Cooper-Ellis earned the event's Best Line award in his first series appearance, landing an elevated bank transfer into the deep bowl.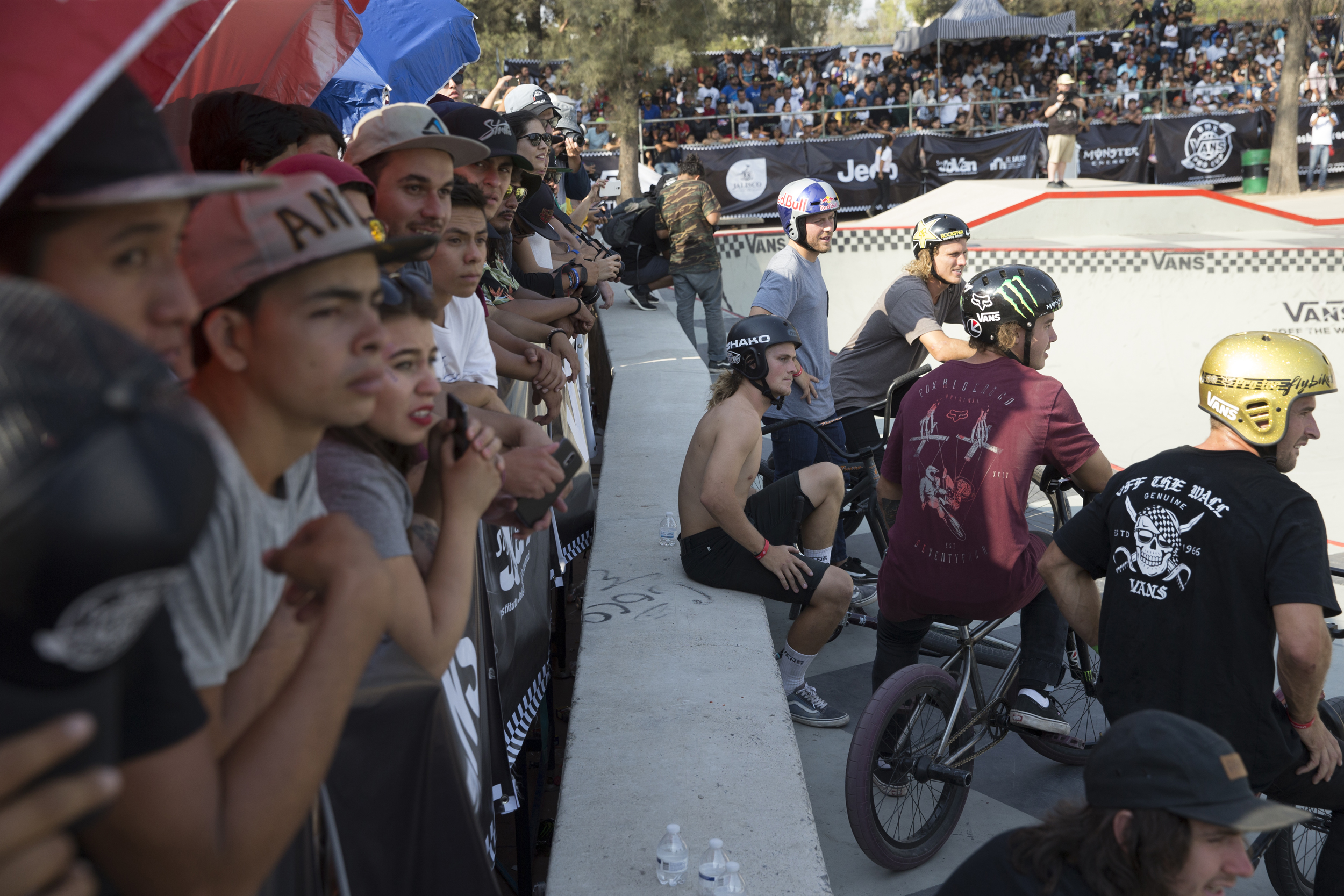 GLOBAL QUALIFIER RESULTS – FINALS
Jason Watts

Larry Edgar

Sergio Layos

Kevin Peraza

Dennis Enarson

Gary Young

Corey Bohan

Pat Casey

Matt Cordova

Ben Wallace

Luis Medina

Jamie Cooper-Ellis

Corey Walsh

Cauan Madona

Dan Foley

Chris Doyle

Alex Hiam

Chase Hawk
Full Results: Final, Semi-Final

Vans BMX Pro Cup Global Series Point Standings


The Vans BMX Pro Cup World Championships will be hosted in Huntington Beach, CA on August 4-6, and will crown the first-ever Vans BMX Pro Cup World Champion. For new and detailed information on competition format, locations, athletes, sanctioning, etc., please visit www.vansbmxprocup.com.

ABOUT VANS BMX PRO CUP SERIES
The Vans BMX Pro Cup series debuts in 2017 as the world's definitive platform for BMX park terrain competition, showcasing the most talented BMX athletes from across the globe. The Vans BMX Pro Cup kicks off its inaugural season in Sydney, Australia as the series embarks on a four-stop global tour, concluding with the crowning of the first-ever Vans BMX Pro Cup World Champion. For more information on competition format, locations, athletes and sanctioning, please visit Vans.com/bmxprocup.
Photos by Colin Mackay
---
NEXT EVENT:
Vans BMX Pro Cup Regional Qualifier – USA
June 27-29, 2017
Woodward Camp East
Woodward, PA
Top 3 riders earn an invite to the Vans BMX Pro Cup World Championships