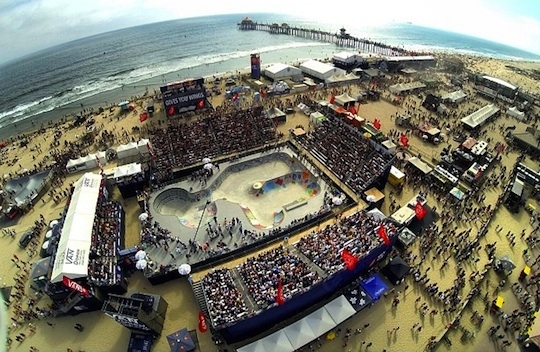 Bowl at the Van Doren Invitational Photo by: @mayolgreenfilms
BMX BOWL JAM RESULTS: Final Prelims
Check out the webcasts and photo galleries at Vans US Open of Surfing

Finals Recap – Saturday, July 27, 2013
BMX on Saturday kicked off at noon with the "King of the Skateparks" BMX Tribute Jam paying homage to the original BMX Freestyle series – born in Southern California concrete parks in the early '80s. Mike Dominguez, Brian Blyther and other legendary riders from the KOS series were invited out to ride SoCal concrete together again, as the new generation of riders looked on.
At 2pm the Finals kicked off with every rider quickly throwing down a highlight reel of tricks and lines. Brian Foster pulled a 1hand table version of his 270 transfer that won Friday's best trick to place 5th, while Corey Bohan outrode his own impressive prelim runs to nab 4th.
3rd place went to top qualifier Chase Hawk, who again had unmatched lines with perfect style, while San Diego rider Dennis Enarson took second with the perfect blend of big tricks and effortless flow.
It was another SoCal native, Daniel Sandoval, that took top honors to the delight of the local crowd. His runs were packed with big technical trick combos, yet maintained style and flow throughout, and his long vader nosemanual to late no hander served as an exclamation point at the end of a perfect run.
A big thanks go out to Steve Van Doren and Vans – first in BMX.
BMX BOWL JAM
FINAL RESULTS

1. Daniel Sandoval
2. Dennis Enarson
3. Chase Hawk
4. Corey Bohan
5. Brian Foster
6. Sergio Layos
7. Dan Foley
8. Rob Darden
9. Geoff Slattery
10. Tommy Dugan
Download BMX BOWL JAM RESULTS: Final Prelims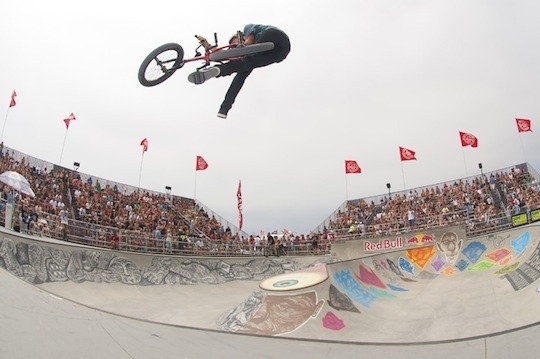 Dennis Enarson Photo by: @brandonmeans

Tommy Dugan Photo by: @bmxDMC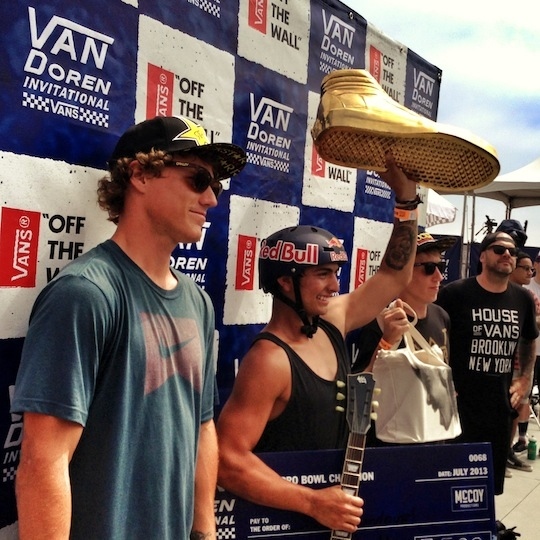 Dennis Enarson, Daniel Sandoval and Chase Hawk Photo by: @bmxDMC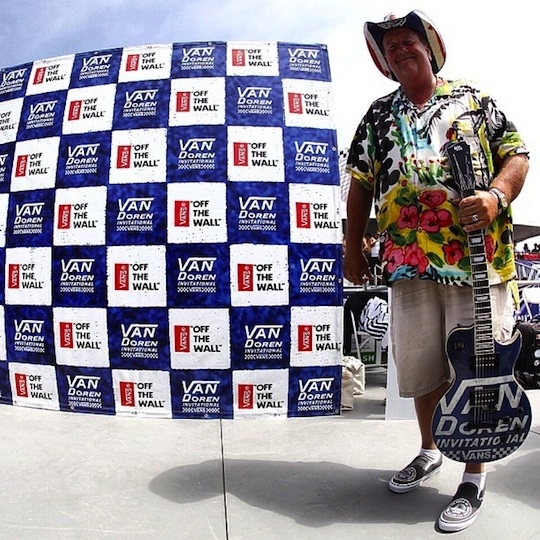 Steve Van Doren Photo by: @mayolgreenfilms