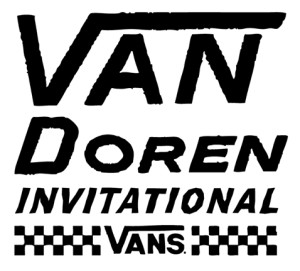 THE VAN DOREN INVITATIONAL SET TO SHINE AT VANS US OPEN
World's BMX Elite Lands in Huntington Beach, CA July 31 & August 2
The thrills of competition are just weeks away as the celebrated Van Doren Invitational returns to Huntington Beach, CA for another exciting exhibition of premier BMX bowl riding action July 31 and August 2. Praised as one of the most exciting features of the 2015 Vans US Open of Surfing, the Van Doren Invitational brings the world's best BMX riders from around the globe to battle it out before a live audience in pursuit of coveted podium honors. Fans from all over the world can experience the action, live from the legendary all-cement Vans Pro Bowl stadium on the sand at www.vansusopenofsurfing.com.
With more than $35,000 on the line, this year's event will showcase the crème de le crème of modern day bowlriding talent in BMX. Contest director and BMX legend Dennis McCoy will host 35 of the most diverse BMX athletes with specialties ranging in street, park, dirt, vert and bowl, including reigning Van Doren Invitational BMX champion Gary Young, the 2015 X-Games BMX podium winners Daniel Sandoval (Gold), Dennis Enarson (Silver) and Scotty Cranmer (Bronze); and Orange County locals Kris Fox and Mike Hucker Clark. For this year's Best Trick honors, RideBMX will present the Van Doren Invitational BMX High Air contest.
Visit www.vansusopenofsurfing.com for the complete confirmed athlete lists, webcast information, contest info, schedules, rider profiles, photos, videos and more.
Van Doren Invitational BMX
EVENT SCHEDULE
Friday, July 31
Van Doren Invitational BMX Qualifiers
Sunday, August 2
Van Doren Invitational BMX Finals
VDI BMX High Air presented by Ride BMX
The 2015 Van Doren Invitational is staged within the Vans US Open of Surfing, a nine-day event recognized as the largest professional sports competition and action sports festival in the world. The larger event is hosted in partnership with the World Surf League and event owner and operator IMG. Official sponsors of the event include Vans, Samsung, GoPro, Jeep, FIAT, F45, Pacifico, PB Teen, G-Shock, and Red Bull. All Vans US Open of Surfing events are free and open to the public.