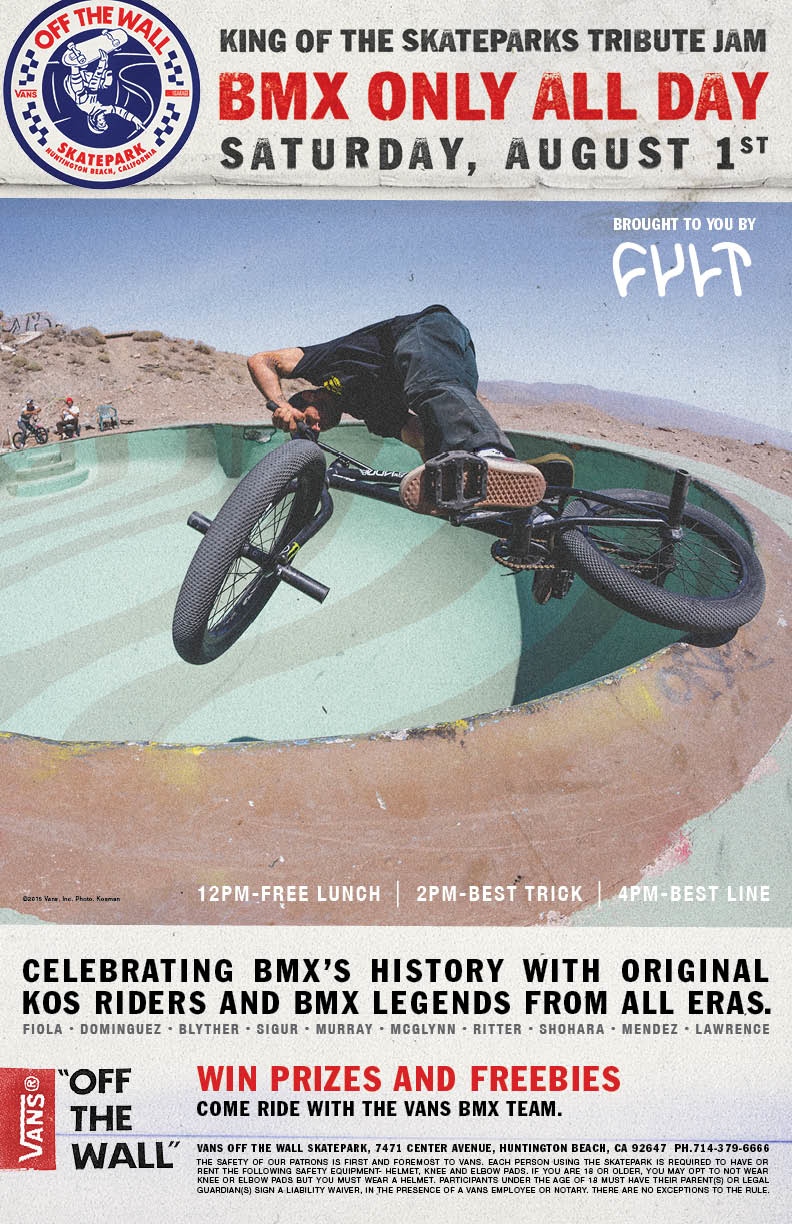 Saturday, August 1st, 2015
Vans King of the Skateparks Tribute Jam – BMX Day
The King of the Skateparks was the first-ever BMX Freestyle contest series, held in the legendary SoCal concrete skateparks in the early 80's. During the Van Doren Invitational, KOS riders are invited back to ride the bowl together again. The 3rd annual KOS Jam took place at the Vans OFF THE WALL Skatepark in HB for a full day of riding and food. Good times!

Vans KOS BMX Day. Clips by @cultcrew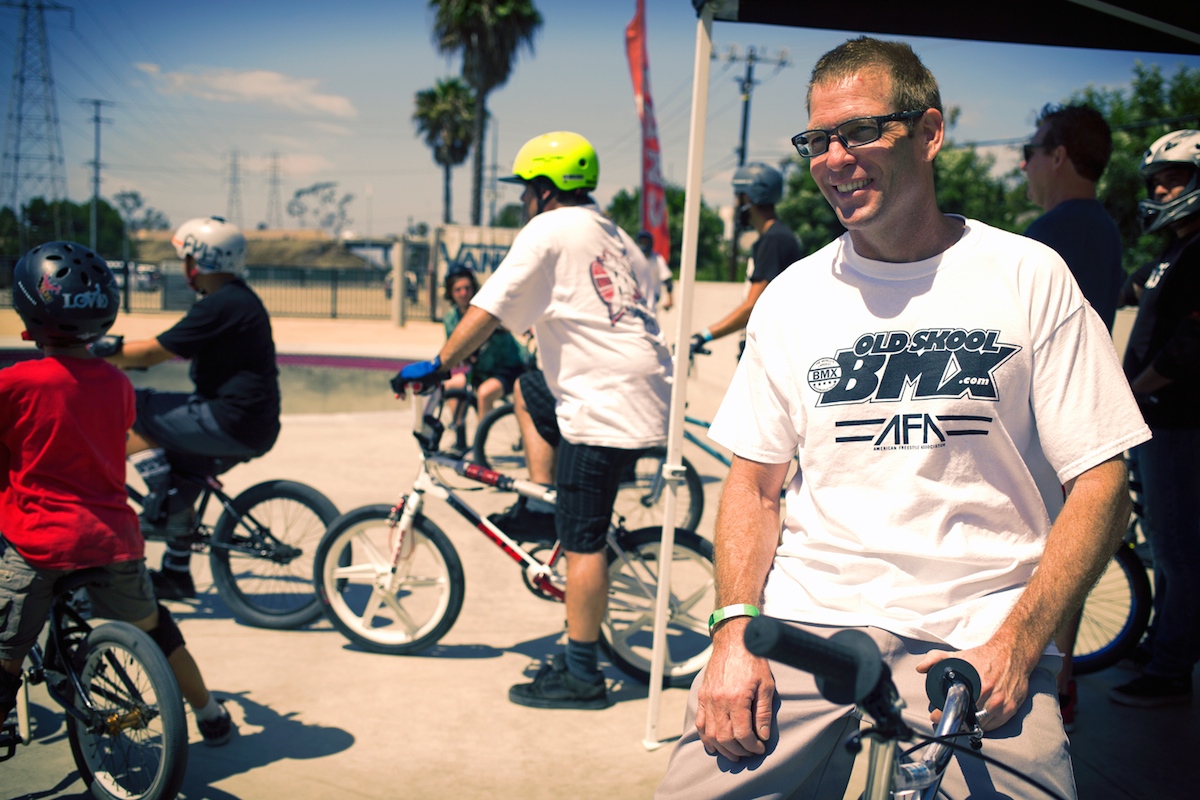 Mike Dominguez. Photo by @colinmackaybmx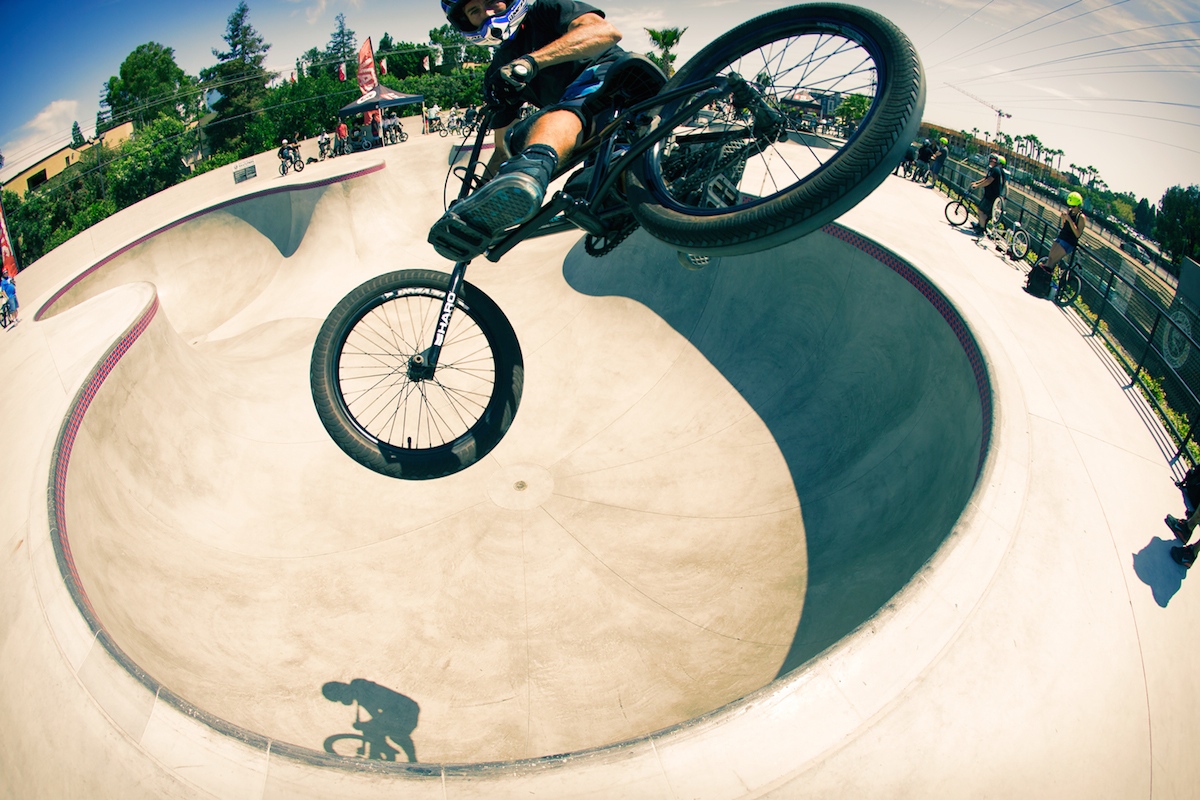 Marc McGlynn. Photo by @colinmackaybmx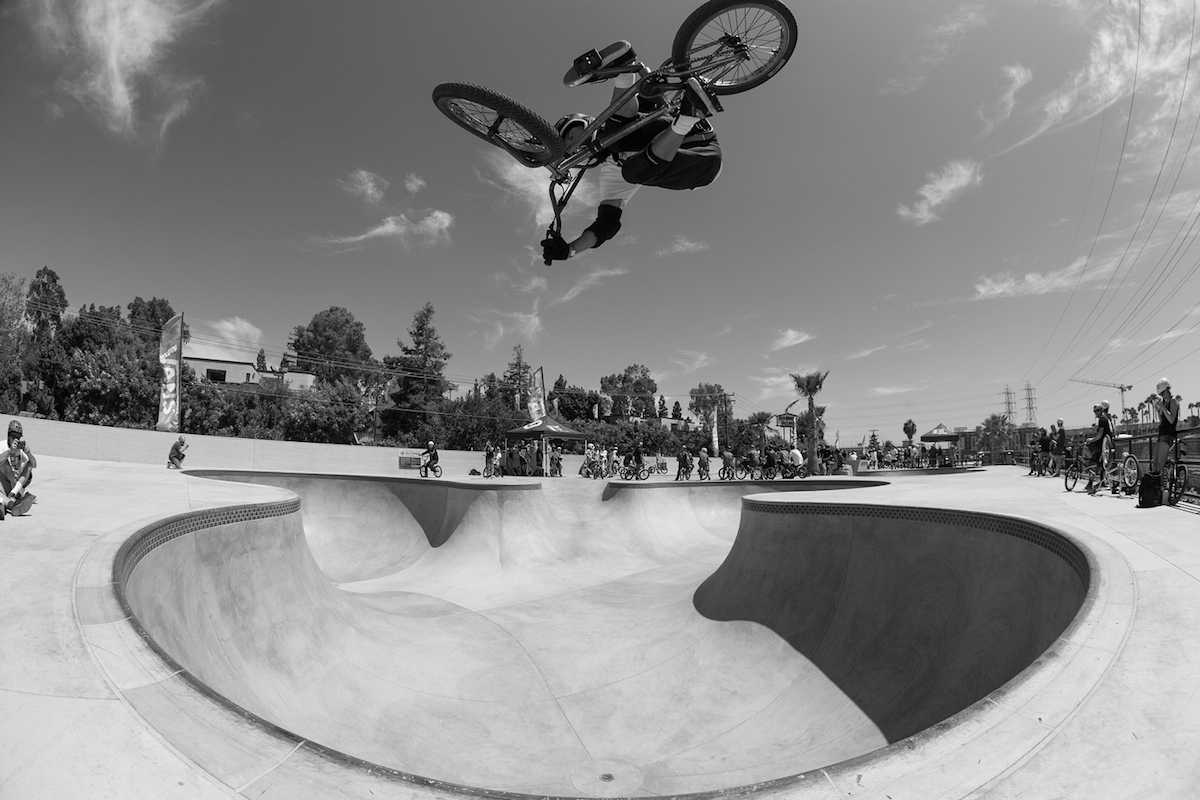 Andy Shohara. Photo by @colinmackaybmx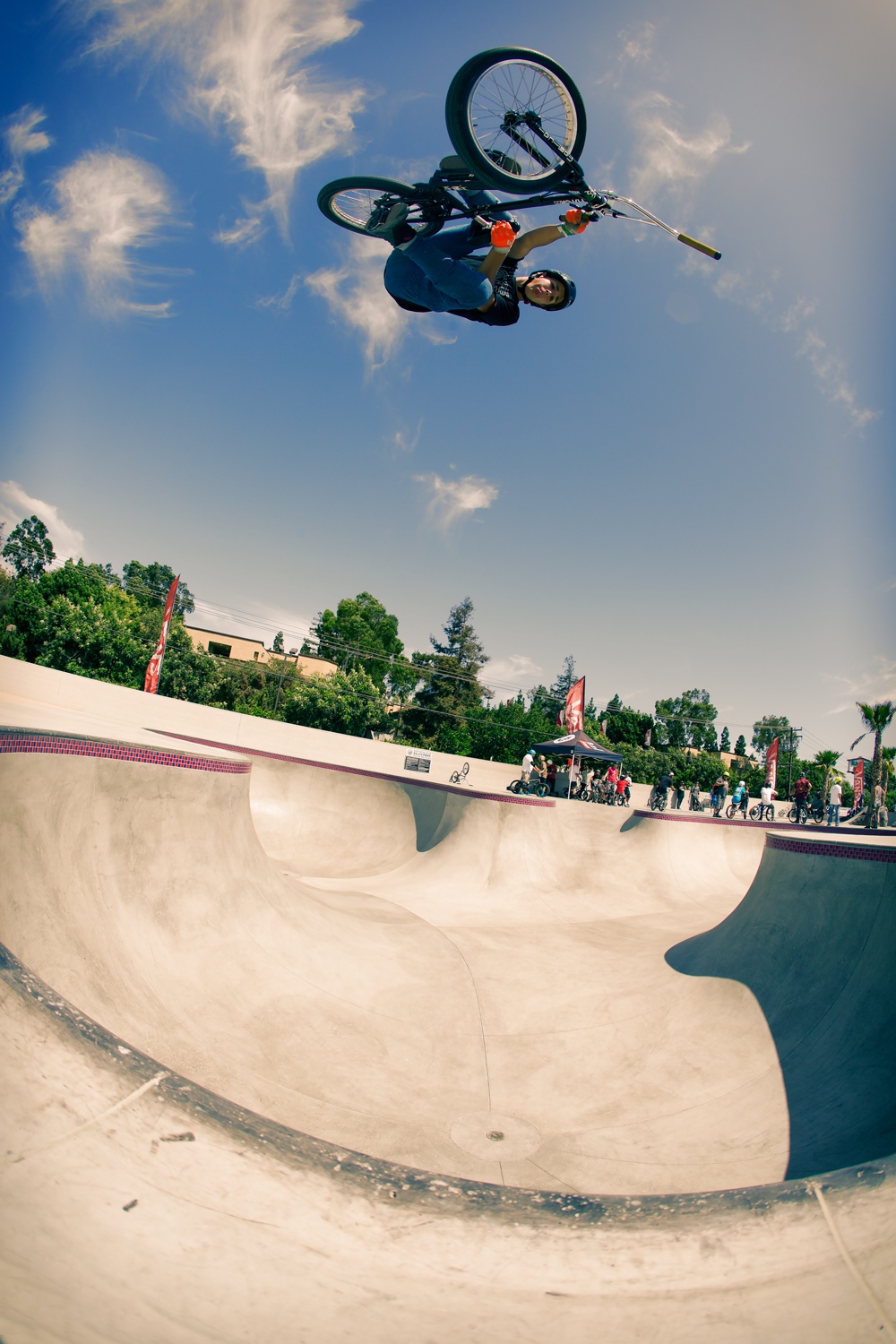 Matty Cranmer. Photo by @colinmackaybmx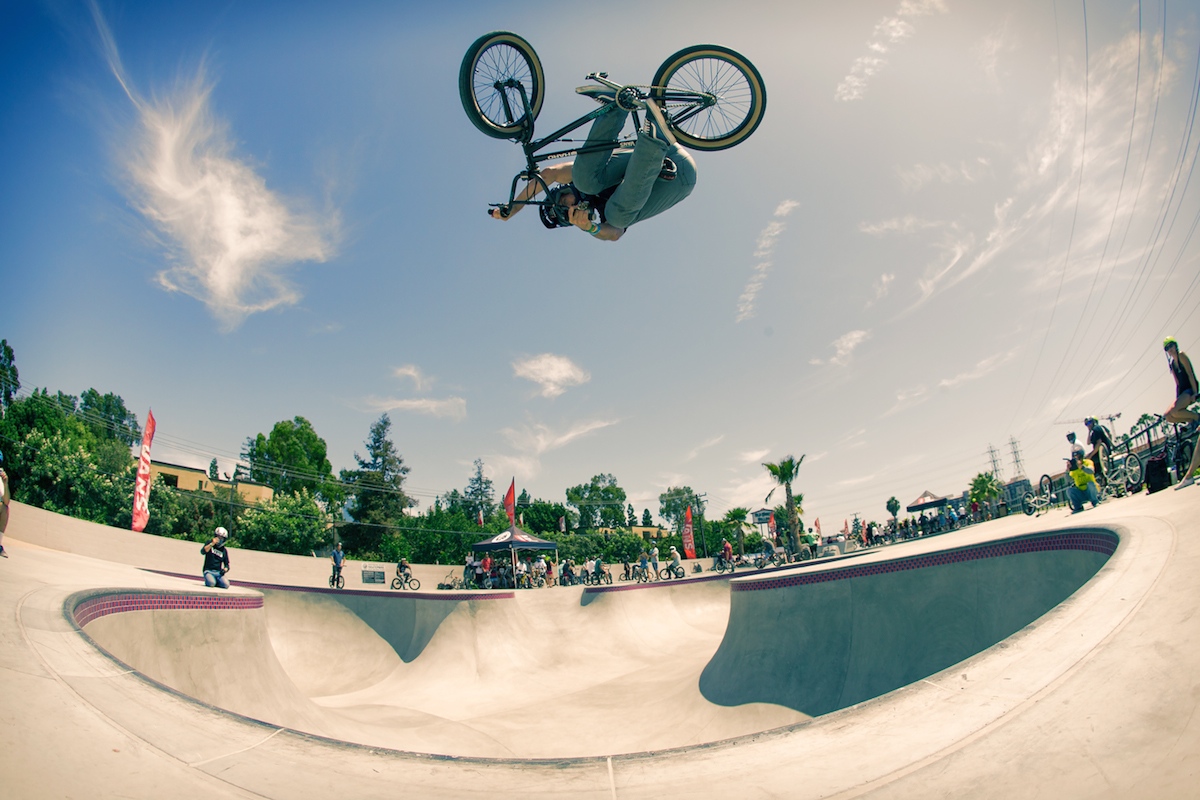 DMC. Photo by @colinmackaybmx