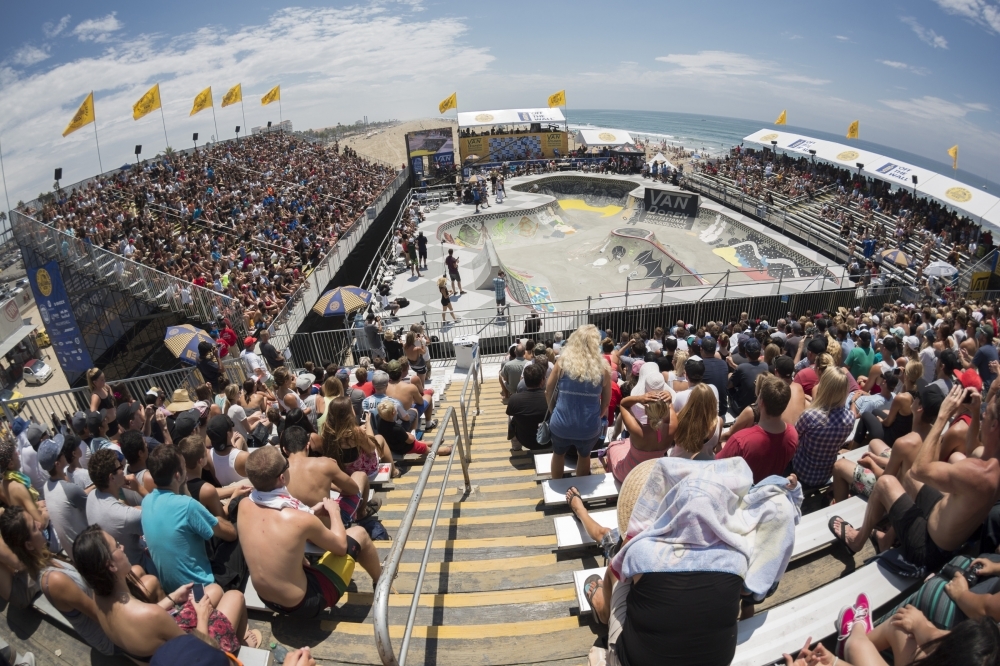 2014 Van Doren Invitational Bowl. Photo by @brandonmeans
BMX BOWL RESULTS: Prelims
Check out the On Demand webcasts and photo galleries at Vans US Open of Surfing  
PRELIMS RECAP – Friday, August 1, 2014
With 10 riders added to this year's Van Doren Invitational, making for a total of 40 riders in the prelims, a huge variety of riding styles was on display. The field of riders for the finals was expanded to 15, and last year's winner, Daniel Sandoval, made the cut in 13th place despite a hard crash in his final run. He is certainly capable of moving way up in the standings come Sunday.
Vans rider Scotty Cranmer finished ninth with a massive fufanu and abubaca on the back rail behind the bowl. Tyler Fernengel did an endless hang 5 line, punctuated by a barspin 540 to fakie over the spine to 7th place, just behind a dialed Dan Foley.
Rounding out the top 5 was Huntington Beach local Kris Fox, who went too fast for words to describe. 4th place went to Larry Edgar from Corona, who got into the event as an alternate and more than impressed everyone right from the start. To nobody's surprise, 3rd place went to veteran pro Gary Young, who rode in typical Gary fashion – fast and flowing with unique lines.
The top two riders today also finished on the podium at last year's event. Chase Hawk, after winning the 2nd tiebreaker over Gary Young, finished second place with unbelievable runs. His sequence of 3 alley-oop transfers in a row also earned him top honors for the best line award. Dennis Enarson took the top spot in prelims – almost 3 points ahead of Chase. After last minute stitches in his leg from a fall in practice, he was the clear standout of the day. Highlights include a giant flip whip over the spine and a crazy transfer into the deep bowl that also earned him the day's best trick award.
BMX BOWL PRELIM RESULTS
1. Dennis Enarson
2. Chase Hawk
3. Gary Young
4. Larry Edgar
5. Kris Fox
6. Dan Foley
7. Tyler Fernengel
8. Kevin Kalkoff
9. Scotty Cranmer
10. Sergio Layos
11. Matt Cordova
12. Matt Roe
13. Daniel Sandoval
14. Jason Watts
15. Sebastian Keep
16. Dakota Roche
17. Tom Dugan
18. Corey Bohan
19. Dylan Stark
20. Trey Jones
21. Seth Klinger
22. Kevin Peraza
23. Daniel Dhers
24. Greg Illingworth
25. Andy Buckworth
26. Matt Priest
27. Pat Casey
28. Ronnie Napolitan
29. Dave Dillewaard
30. Colin Mackay
31. Coco Zurita
32. Maxime Charveron
33. Steven Mack
34. Mike Varga
35. Anthony Napolitan
36. Ryan Guettler
37. Diogo Canina
38. Morgan Wade
39. Victor Salazar
BEST TRICK: Dennis Enarson – Deep end transfer
BEST LINE: Chase Hawk – Triple alley-oop line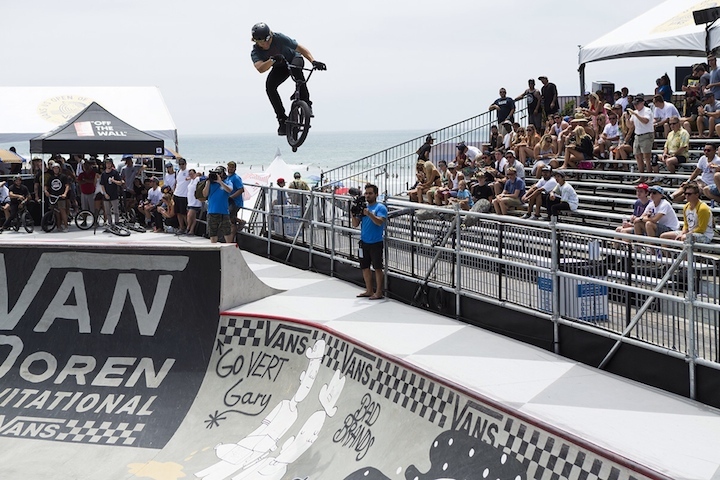 Winner of Prelims, Dennis Enarson, high speed transfer from the kicker into the bowl.
Photo by @JeffZphoto for @RideBMX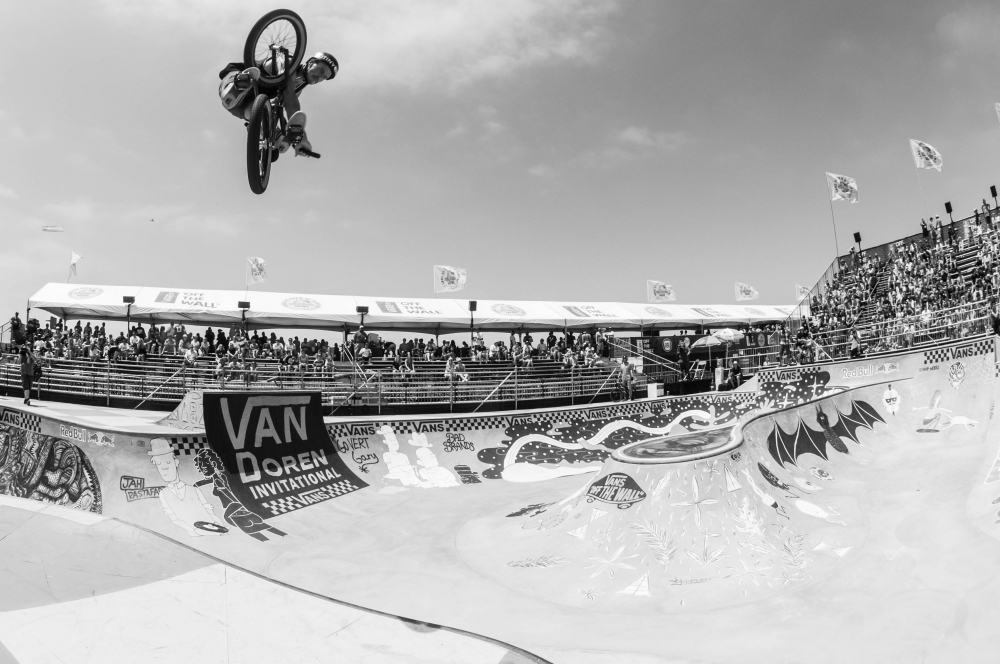 Matt Roe turning it down. Photo by @brandonmeans

Ride BMX Prelim Highlights
Ride BMX Day 2 Practice
Ride BMX Day 1 Practice
Check out the On Demand webcasts and photo galleries at Vans US Open of Surfing